Hello!
Thank you for letting me join your forum! I'm kind of a Nissan driver... My Land Rover Series is equipped with Nissan SD25 diesel engine + its having Nissan gearbox. The problem is, that I don't know the make of the gearbox. It's Australian tuned (by Marks Adaptors) Nissan gearbox for Land Rover use.
At the moment I have a problem with third gear (it jumps of) and I'd like to know the type and model of that gearbox.
I think... it is a 32131 C8000 KN2 / Nissan Patrol 160 4WD gear box. But could anyone confirm that.
Anyway the top cover is australian made so it is not Nissan made.
Yours
Timo Pitkanen
Finland
Attachment:
Laatikon oikea kylki.jpg [ 623.6 KiB | Viewed 1041 times ]
Attachment: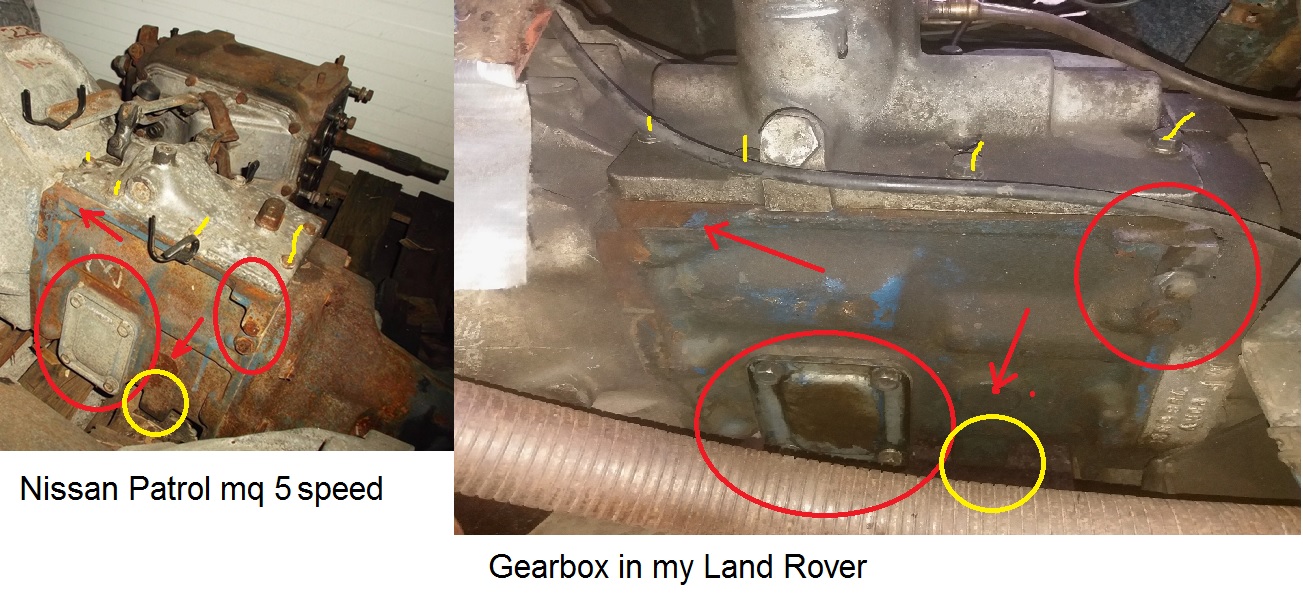 Vertailu Nissan ja Lantti.jpg [ 289.53 KiB | Viewed 1041 times ]
Attachment:
Laatikko auki2.jpg [ 367.65 KiB | Viewed 1041 times ]
Attachment:
Laatikon oikea kylki.jpg [ 623.6 KiB | Viewed 1041 times ]
Attachment:
Laatikko päältä.jpg [ 218.87 KiB | Viewed 1041 times ]