davehoos wrote:it was fixed onto the wheel rim then you set the bubble and a SAI reading to zero.then you undone to clamp on the bearing and rotated the tyre.and reset the bubble this aligned the projector with the wheel.then you read off the head board camber.you then adjusted toe with a beam shining on 2 mirrors.you then checked toe-out on turns i think from memory the outside wheel was 20 deg in.you clamped the the projector and turned it to oposite tyres 20 deg in and read off caster and toe on turn.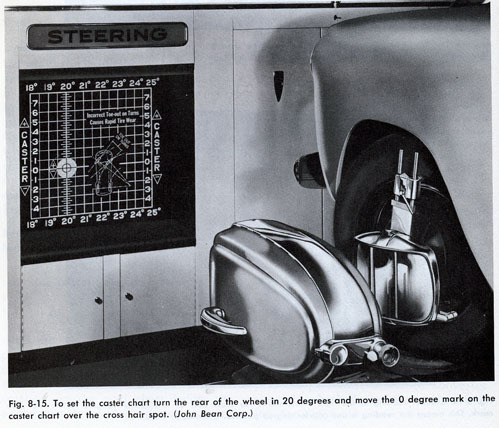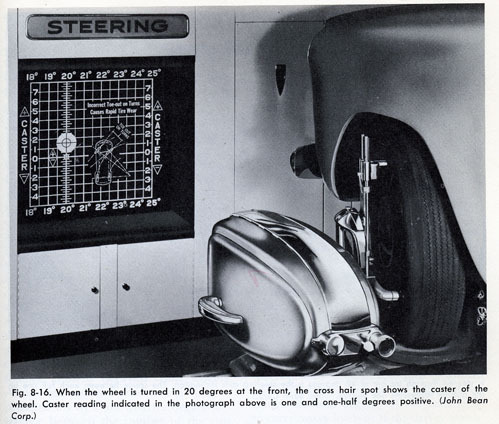 davehoos wrote:ive been into a few workshops that had these visualiners headboards in there pit.the aligning tools had long gone.
So do (FWD) front drive axle wheels turn toward toe-in or toward toe-out while the vehicle is accelerating straight ahead?