Looks like a member of the CD family.
In the US, I've only seen them in the front-wheel-drive Sentras (1983-86), a 1.7l CD17.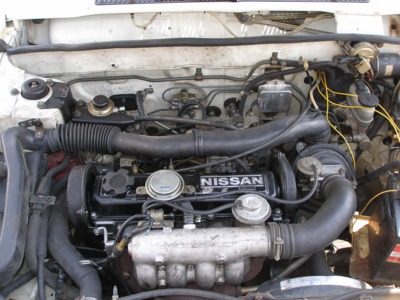 There is also a CD20 that I know about.
How do you know it's a 1.6l?
What vehicle is it installed in?
_________________
Regards,
Al S.
1982 Maxima diesel wagon, 2nd & 4th owner, 165k miles, rusty & burgundy/grey.
Purchased 1996,
SOLD 16Feb10
1983 Maxima diesel wagon, 199k miles, rusty, light yellow/light brown.
SOLD 14Jul07
1981 720 SD22
(scrapped 04Sep07)
1983 Sentra CD17
, 255k, bought 06Jul08, gave it away 22Jun10.