That is the correct part. I just carved mine up today, took measurements and pictures. I am not going to be able to rework this as I thought, but there are several ways to skin this particular cat. I want a good balance of ease of fabrication, durability (the 6203 brg Nissan uses is not a good first choice), future serviceability, and cost.
Ideas I have so far are include:
Fab completely from scratch (reusing base bracket). 2.375 cold-rolled stock, shouldered bore roller (shoulder to outside), snap ring groove to inside, stepped axle, axle interiour thread and retaining washer.
Reuse roller shell, use dbl-row ball brg instead of single-row 6203 -- there is plenty of room. Axle retention TBD. Continue to use interference fit to shell.
Use tensioner roller & brg from some other existing application -- roller OD does not need to match exactly, +-0.5" probably OK. Custom axle needed.
Ben, don't toss your old tensioner. I'm going to need cores.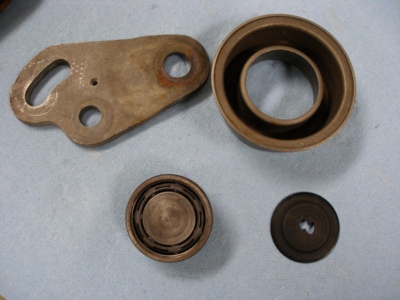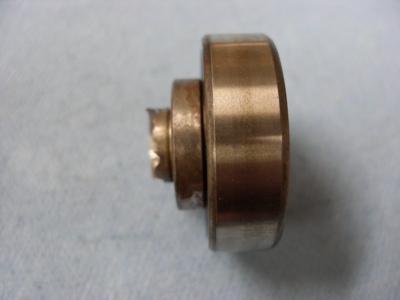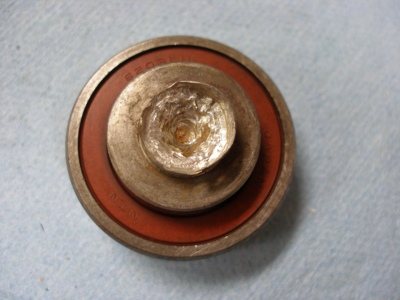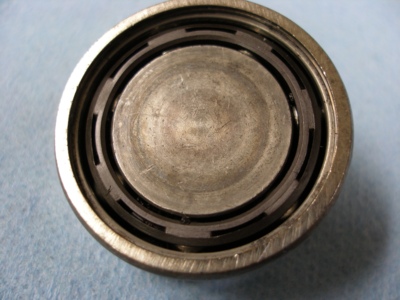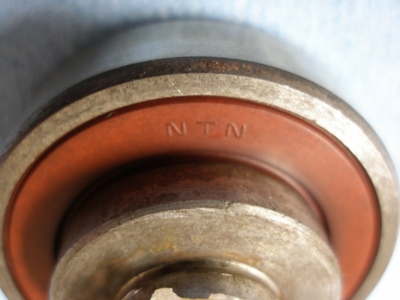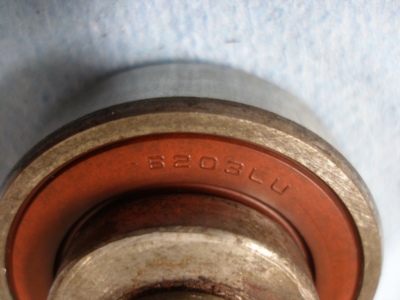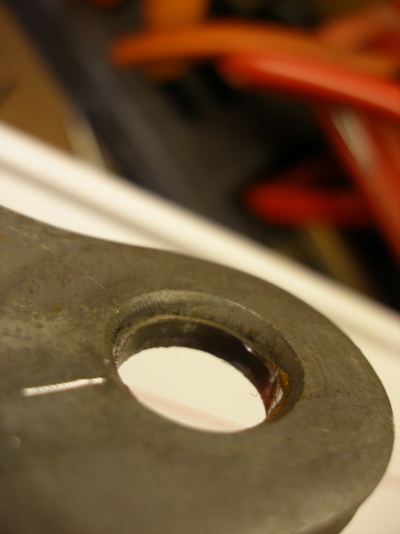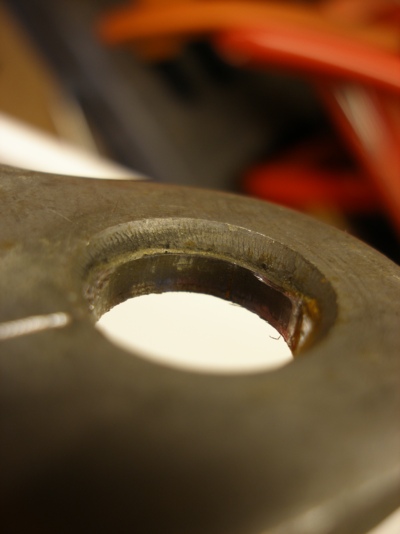 The OEM setup has the axle
being
the inner race; it is not a separate piece. This is not all that unusual, but it does complicate replacement. As supplied, it has very different heat treat from one end to the other.
That number on the inner seal, "6203LU" is a generic designation and does not spec the integral shaft.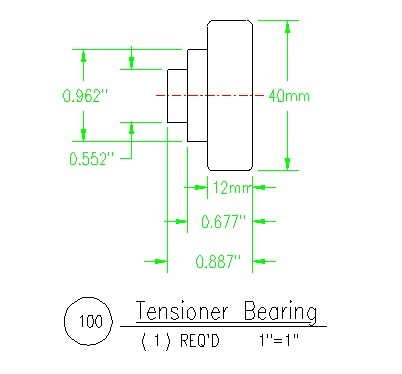 _________________
Regards,
Al S.
1982 Maxima diesel wagon, 2nd & 4th owner, 165k miles, rusty & burgundy/grey.
Purchased 1996,
SOLD 16Feb10
1983 Maxima diesel wagon, 199k miles, rusty, light yellow/light brown.
SOLD 14Jul07
1981 720 SD22
(scrapped 04Sep07)
1983 Sentra CD17
, 255k, bought 06Jul08, gave it away 22Jun10.