Hello all,
I searched a few different forums to try and find out if there were any differences between the 5spd and auto trans driveshafts. After a good bit of searching, I found no conclusive evidence. Unfortunately they are slightly different. I made a trip to the junkyard yesterday in hopes of finding a good driveshaft to replace my current one. I found a good 5spd driveshaft but unfortunately it doesn't fit.
Auto driveshaft is on top and the 5spd is on the bottom.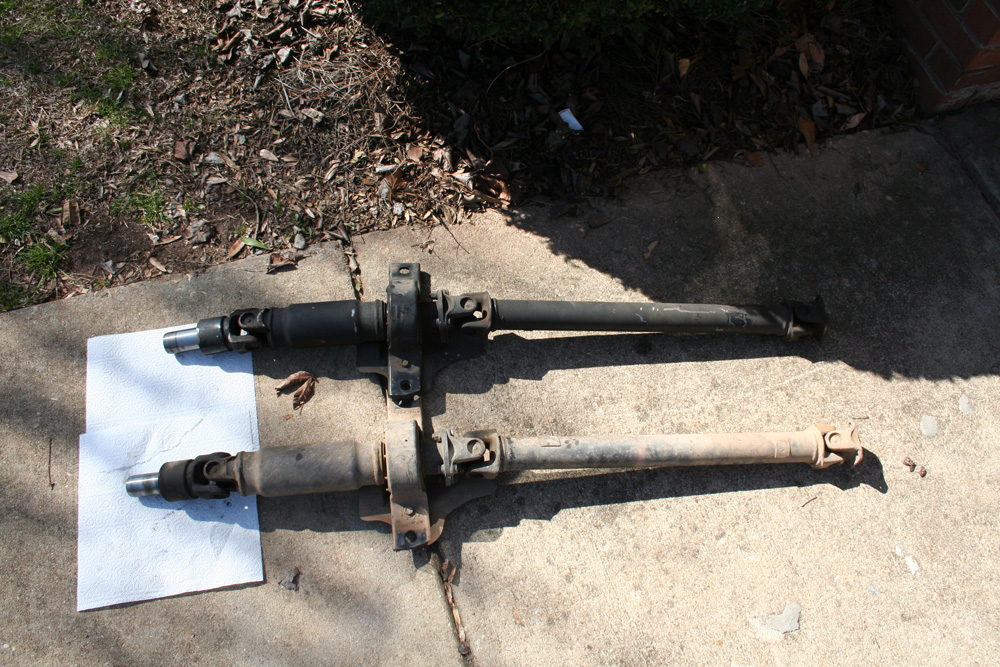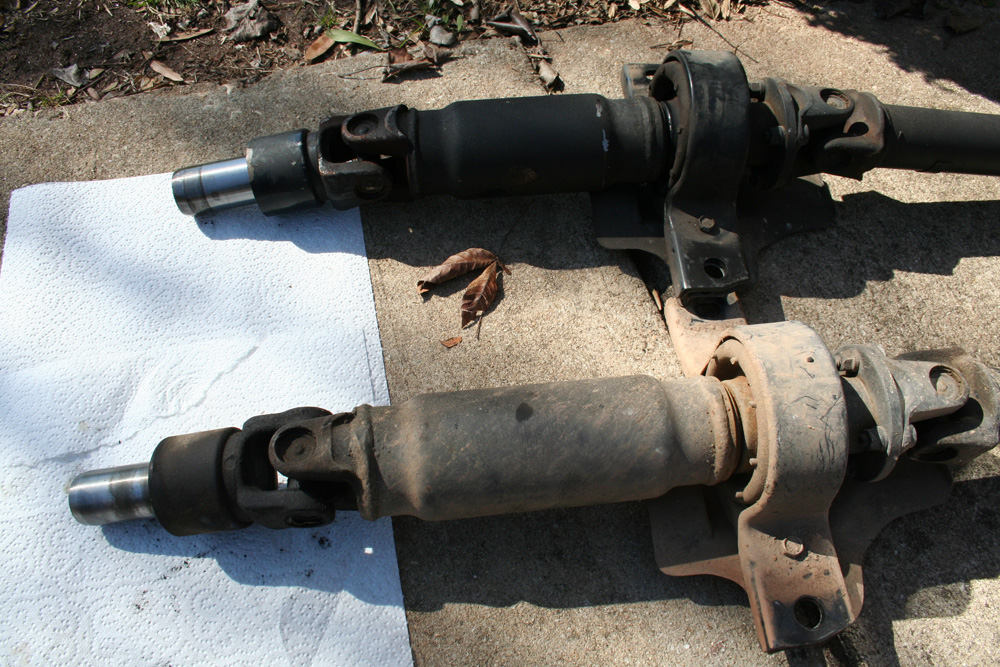 As you can see, the front section is slightly longer. I'm 99% sure the rear sections are the same though, so if you have a busted U-joint in the rear section, you should be able to swap it to your good front section. It also appears that the yolks are different. I think the auto trans output shaft has a slightly larger diameter than the 5spd.
Unfortunately for me, my front U-Joint is the busted one. Does anyone have a good auto driveshaft that they would want to trade for this 5spd one?