Just completed R/R the diff. oil (sedan).
FSM has this as an inspect every 15,000 mi. and, if towing a trailer, change every 30,000 mi. or 24 months, whichever comes first.
This car doesn't tow, but I have not changed the diff. oil in this high mileage car for the approx. 70,000 mi. I have oewned it and could not find record of it from previous owners maint. records.
Apparently it HAD been done sometime in the past; I found remnants of silicone RTV on the plug threads, probably the factory did not do this. I wrapped the threads w/ teflon tape to help seal and make later removal easier.
The plug magnet was pretty gunked up: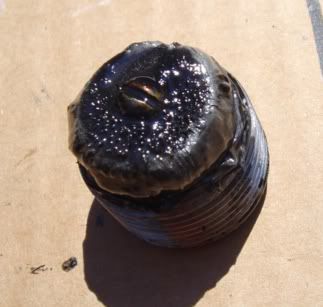 This job was easy enough, just shy of a quart refilled to the fill plug level.
Diff was not displaying any problems, done more for peace of mind.