I am looking at a car, and I have been sent some pictures. The seat fabric is quite different from any other 83 Maxima I have ever seen.
Has anyone else ever seen this fabric on an 83?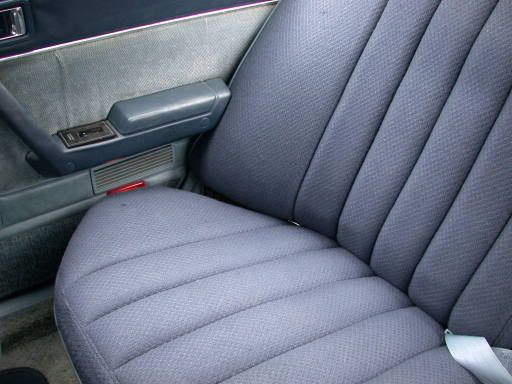 Additonally, the decklid of this car looks like this: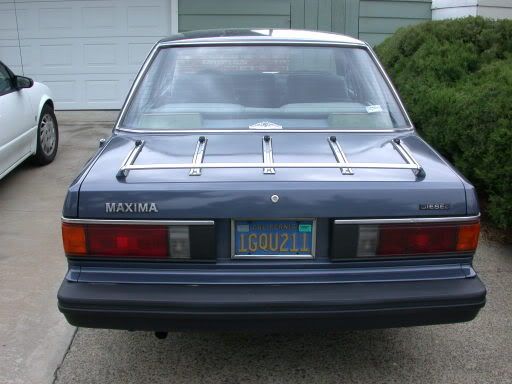 I am thinking accident and / or repaint and they re-did the emblems. The car definitely shows signs of being repianted because I have never seen a Max this dark metallic blue color and some of the fender gaps look off from what I can see in the pictures.
Has anyone else ever seen emblems placed like this?