For the second time in 4 years, my blower motor is squealing. I have a JY spare I threw in, but it is squealing also. Interesting tidbit is that one motor has a small hole on one end at the shaft, while the other does not. This was the original motor from my car, so I am sure it has never been replaced.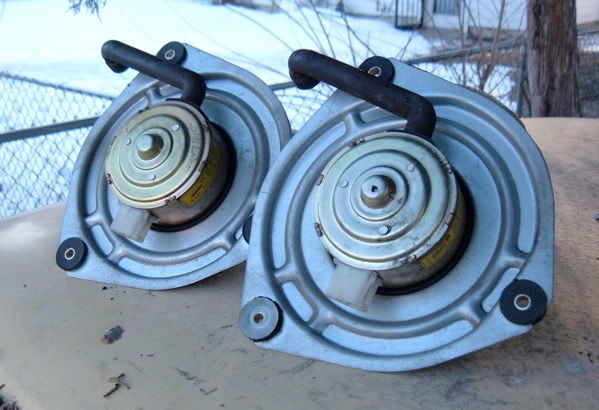 I attempted to use this hole to oil the one unit, but it would not stop squealing.
Both units are riveted together and appear to be non-serviceable to grease / lube the bearings / bushings. Both motors also squeal
only
in the mounted position. Not in any other - so the bearings / bushings seem to be wearing inconsistently causing the squeal.
My question is...what can we do about this? Is it possible to somehow open the motor and service the bearings? It seems that most units will do this at some point or another and that most will need a fix if they want heat / cold.