ok so heres my post/ updates. its now almost december and I'm way behind my schedule... but still pluggin away at the beast. Not to mention I'm WAY over my original budget. But that's modifying vehicles for ya 101 lol.
making a few body patch panels while everything is out. might aswell make it nice for what its worth lol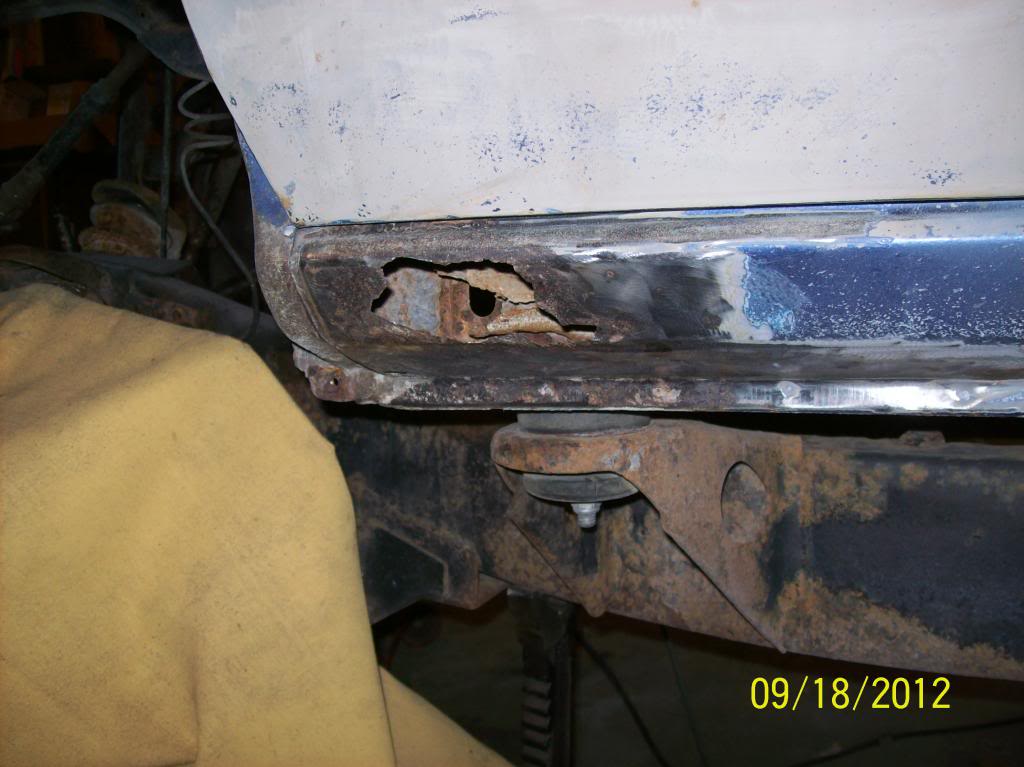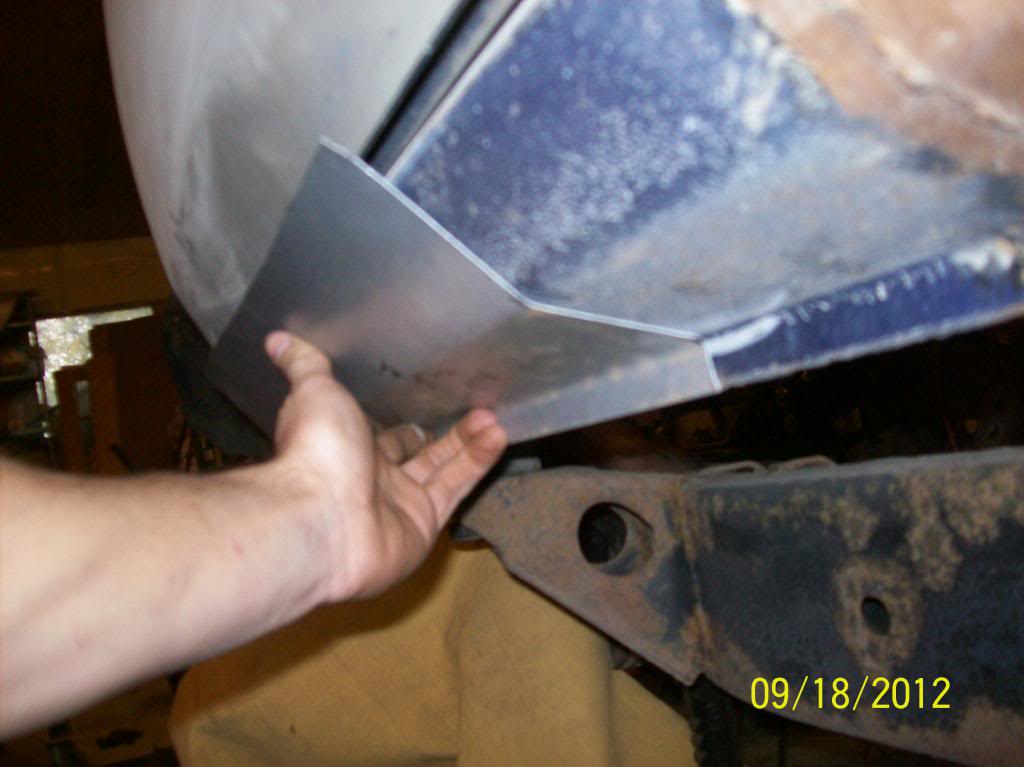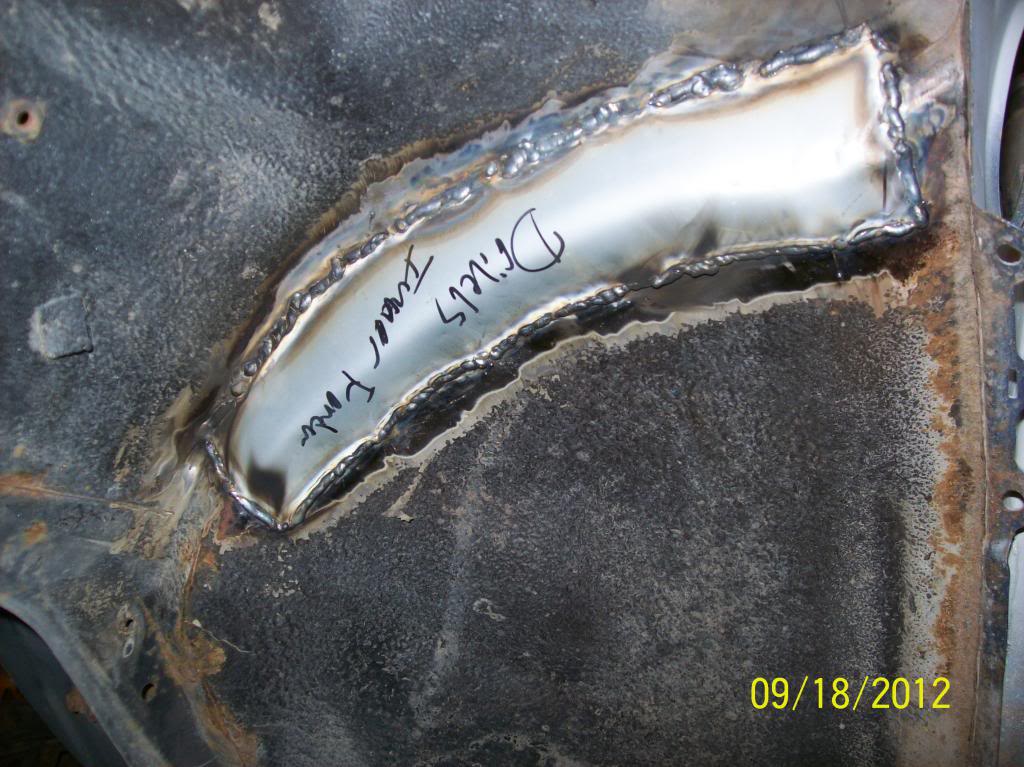 I wanted a second battery/ needed one. I couldn't use the factory battery locations of the 2wd diesel. As this ruins any plans for my turbo, air box, and intercooler piping. So I made a second battery tray where there was space. passenger corner is abit crowded now... but oh well. I swapped to the 2wd p/s resevoir as the outlets were better direction and more compact/ ideal.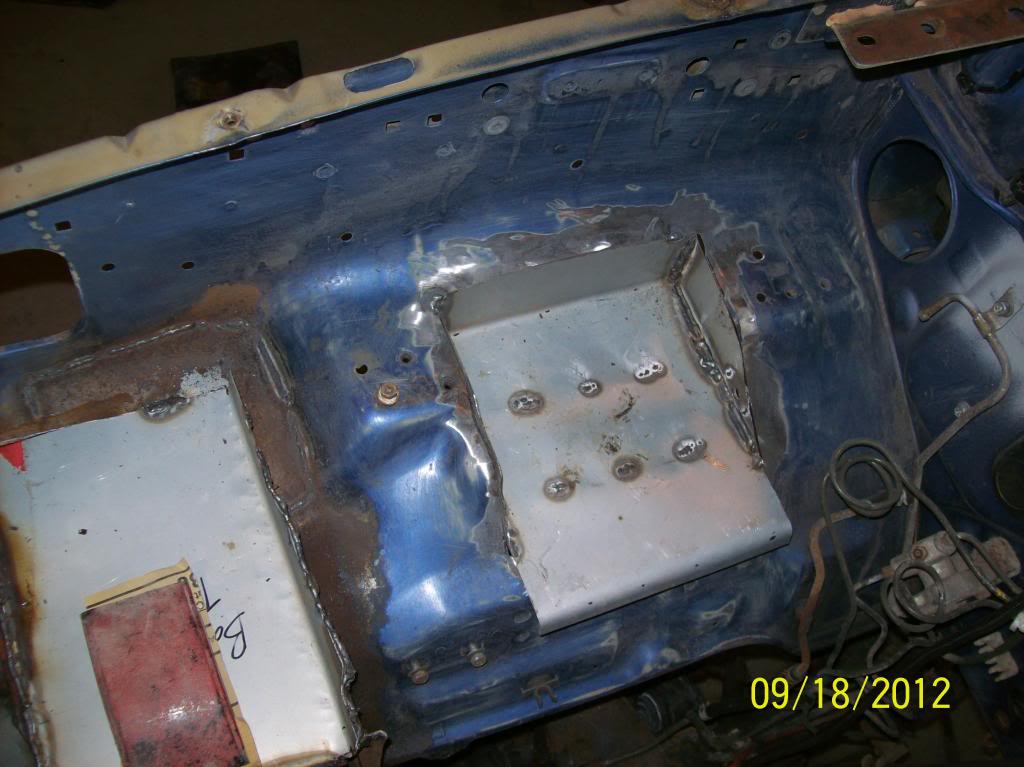 added some bottom trusses for stregnth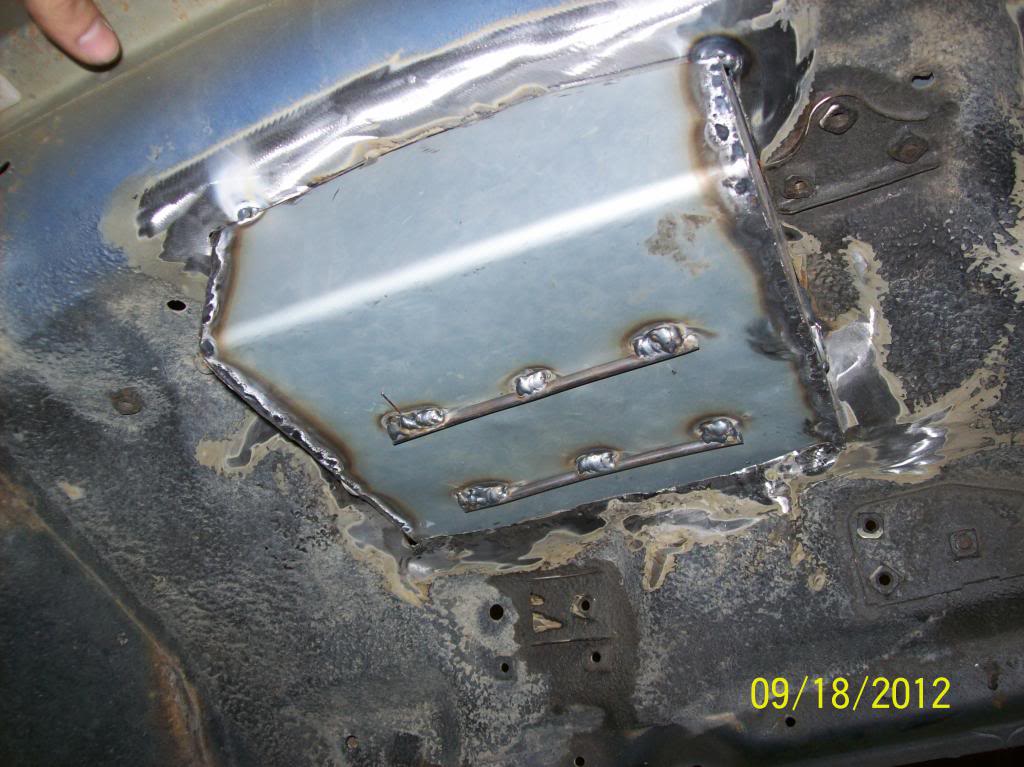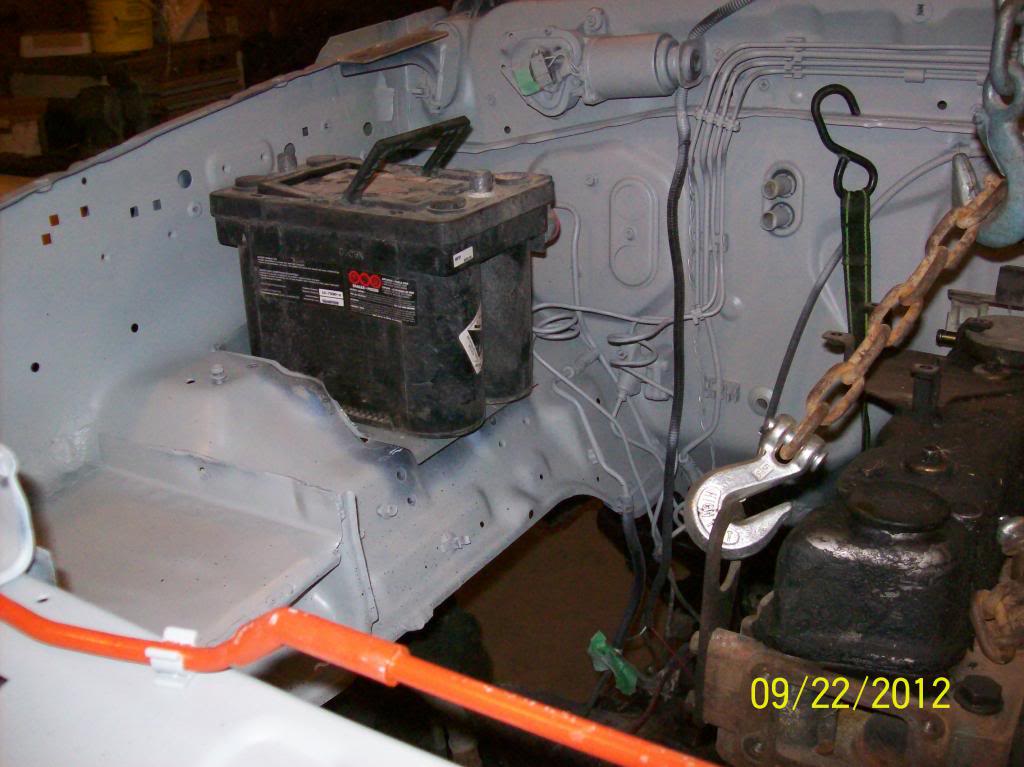 passenger floor actually had a hole in it... crazy never noticed it before until the screw driver went through. Oh well patched it gets.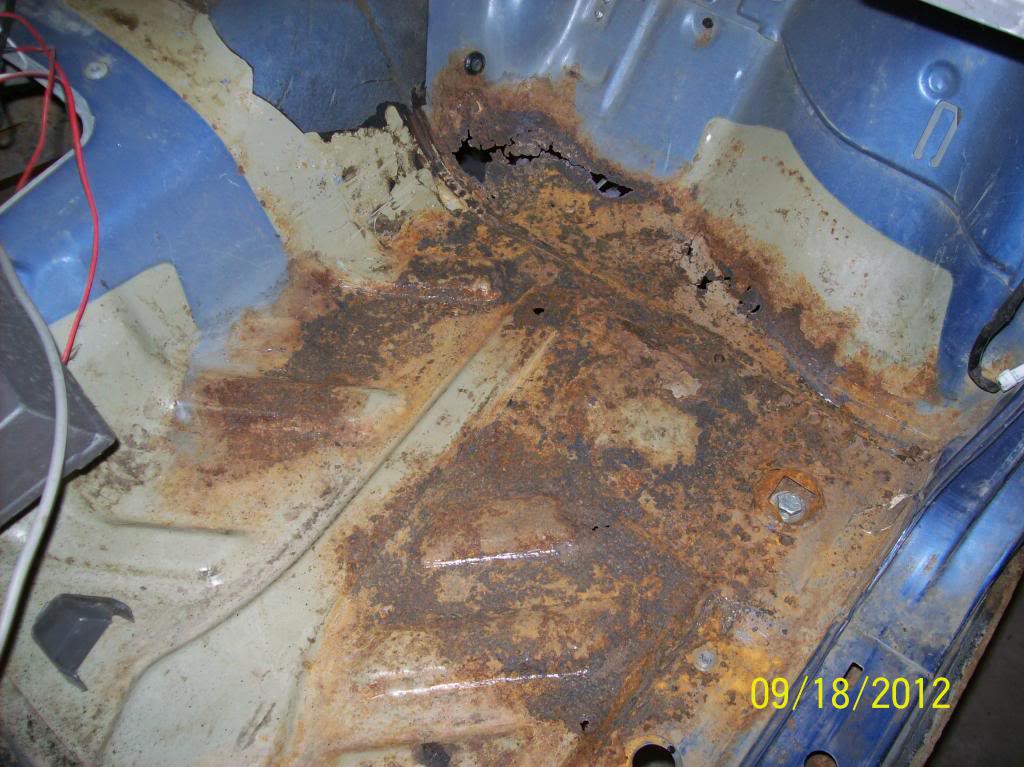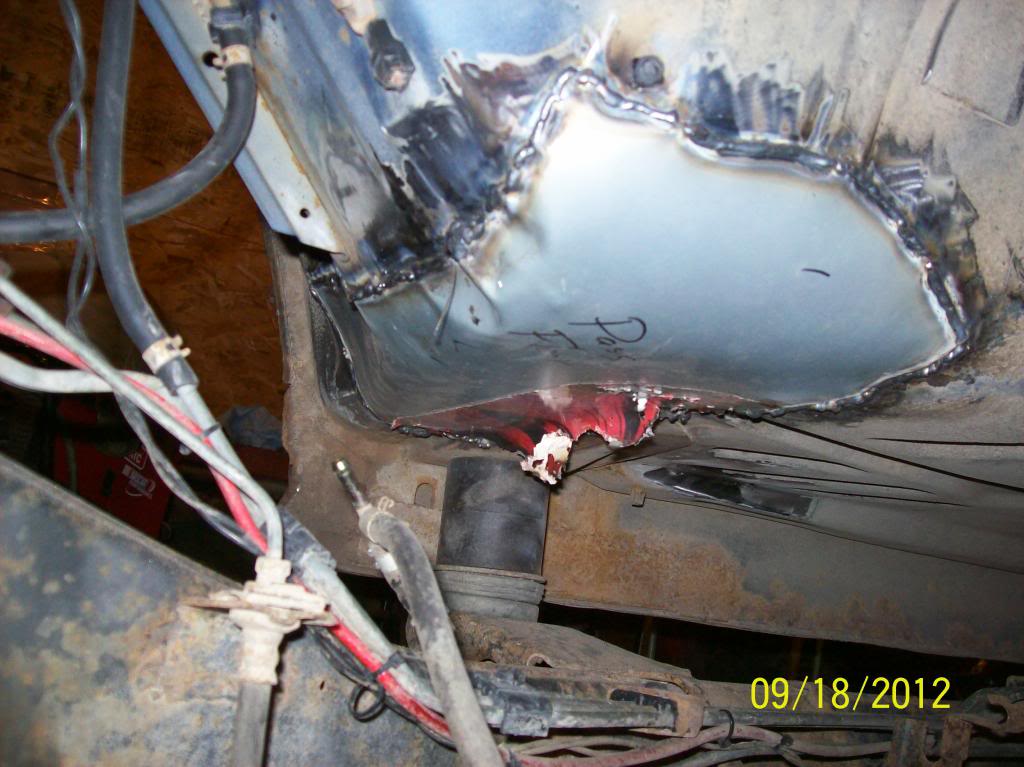 and some fiberglass on top for stregnth. also to clean up the holes and keep the factory floor contour for good looks.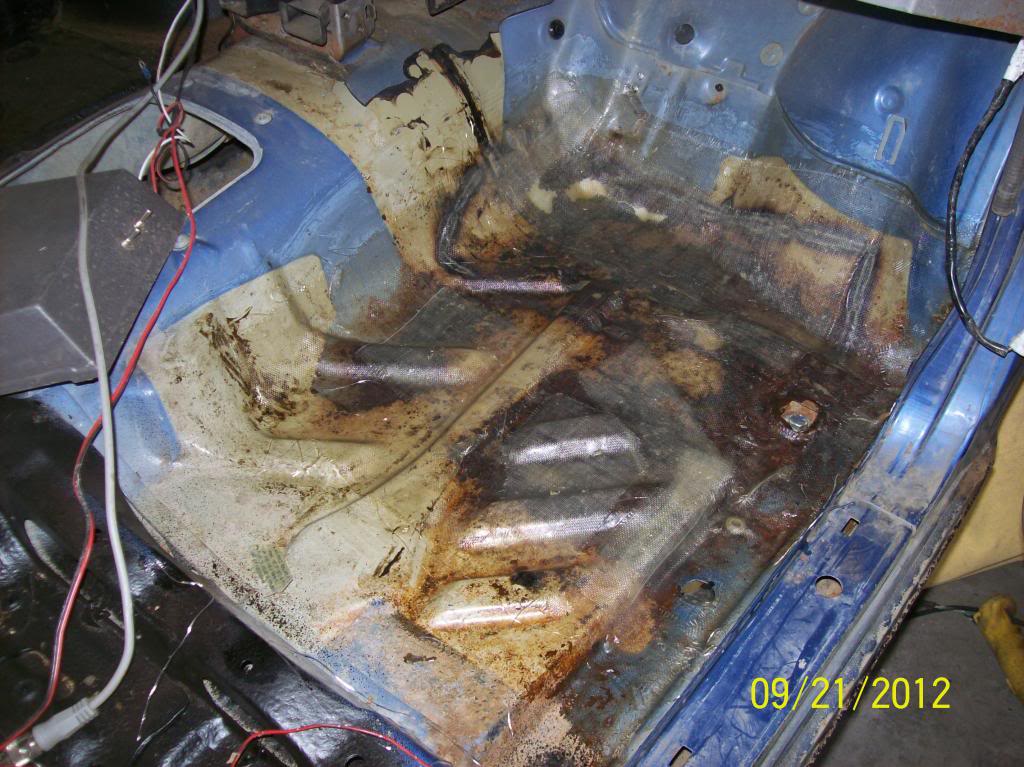 after I body guarded the whole floor and painted with khaki flat primer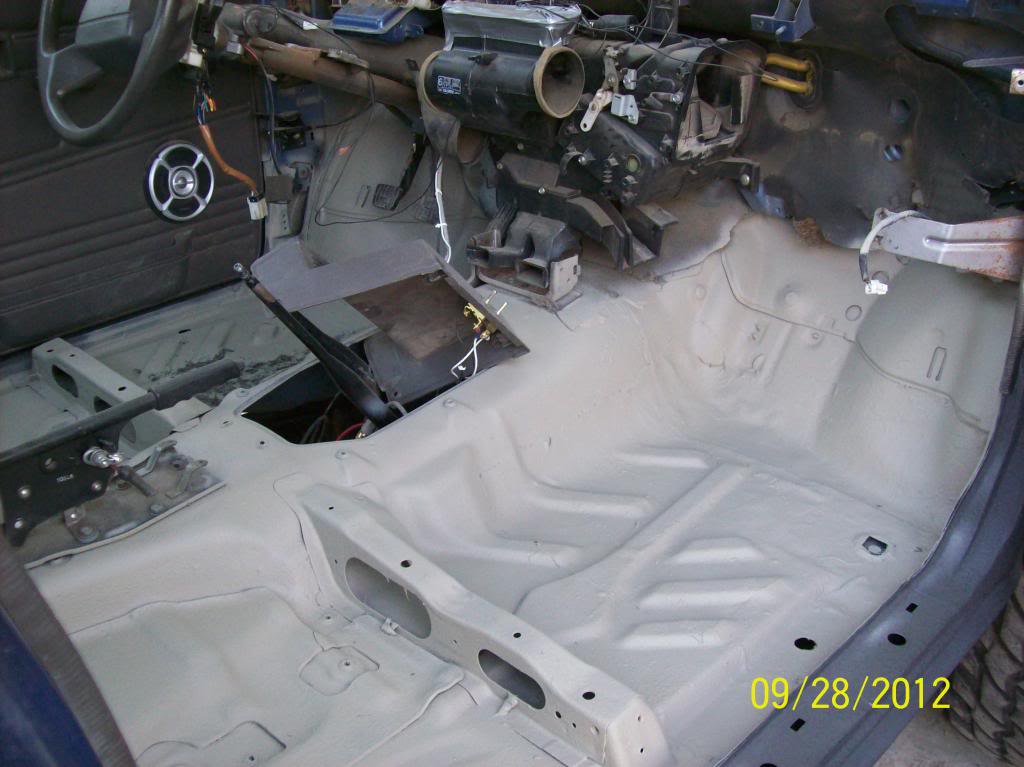 after some engine bay paint. tremclad flat gray and Kubota orange for the hood prop rod for good visibility at night.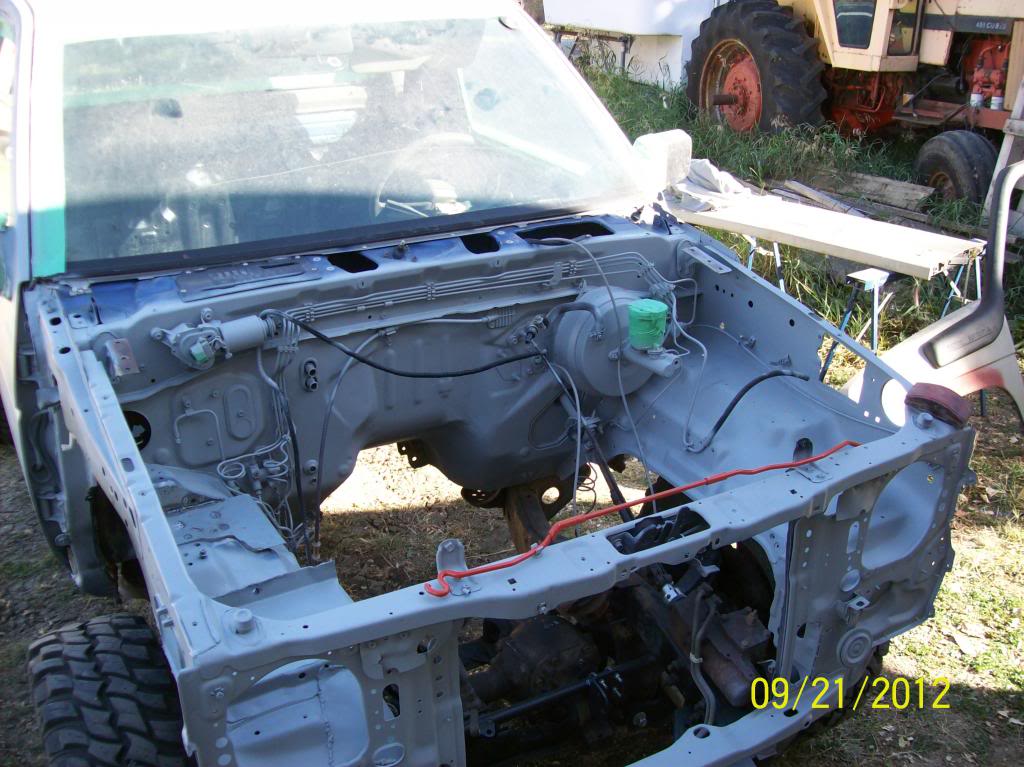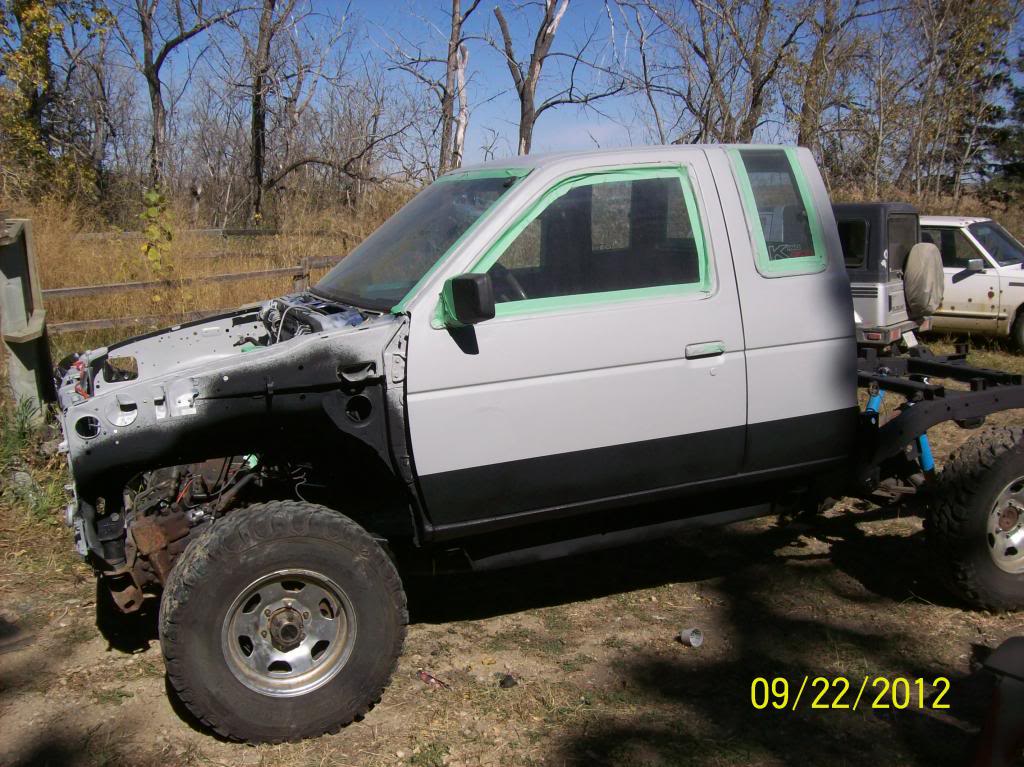 redrilled the clutch cover holes abit to allow the bolts to pass correctly. no concern for bolt center as dowels on flywheel align the actual cover. the bolts just hold it in place. 3/8 drill bit fixes that issue.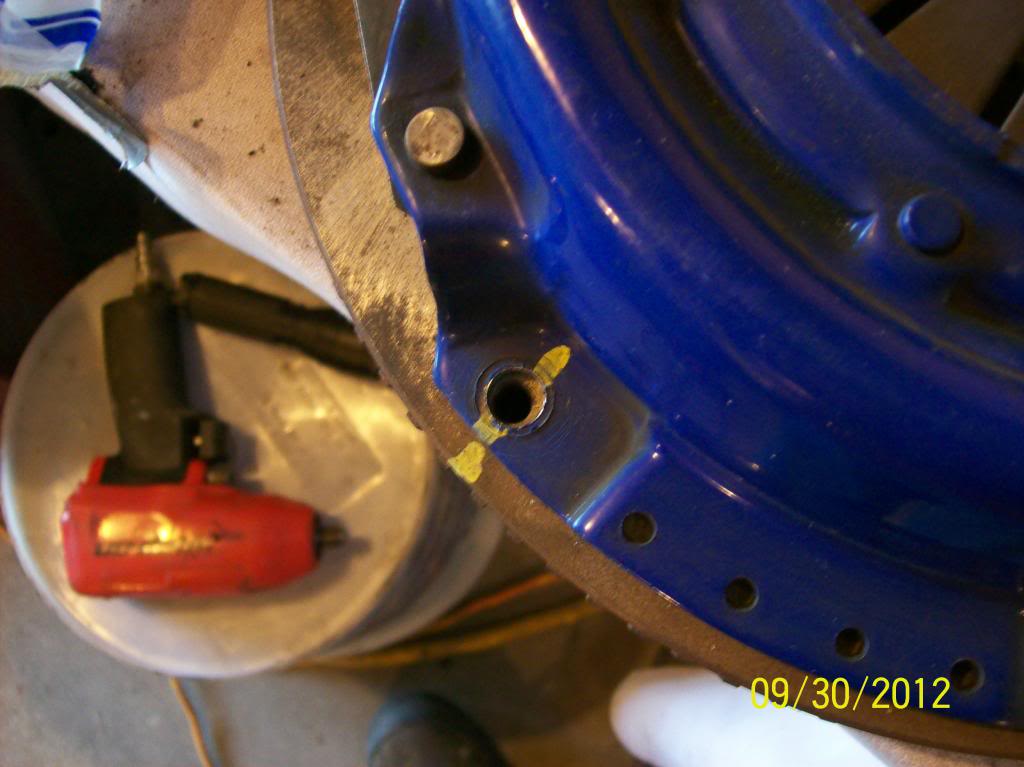 now as I cut the oil pan apart I realised I was in a shit load of trouble. I realised it was 2 layers of sheet metal and not 1 thick sheet. I have never attempted an oil pan before, and I'm only an ok welder by any real standard. But I gave it a whirl haha.
first I sectioned the oil pan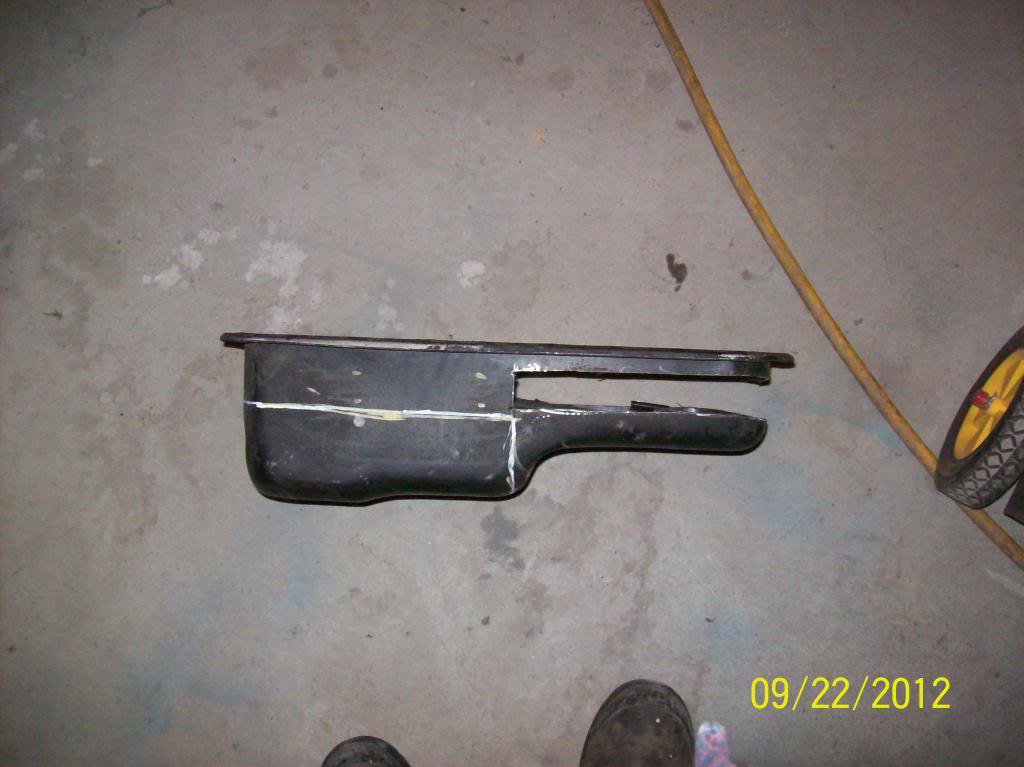 then I mated the 4wd bottom and the sectioned bottom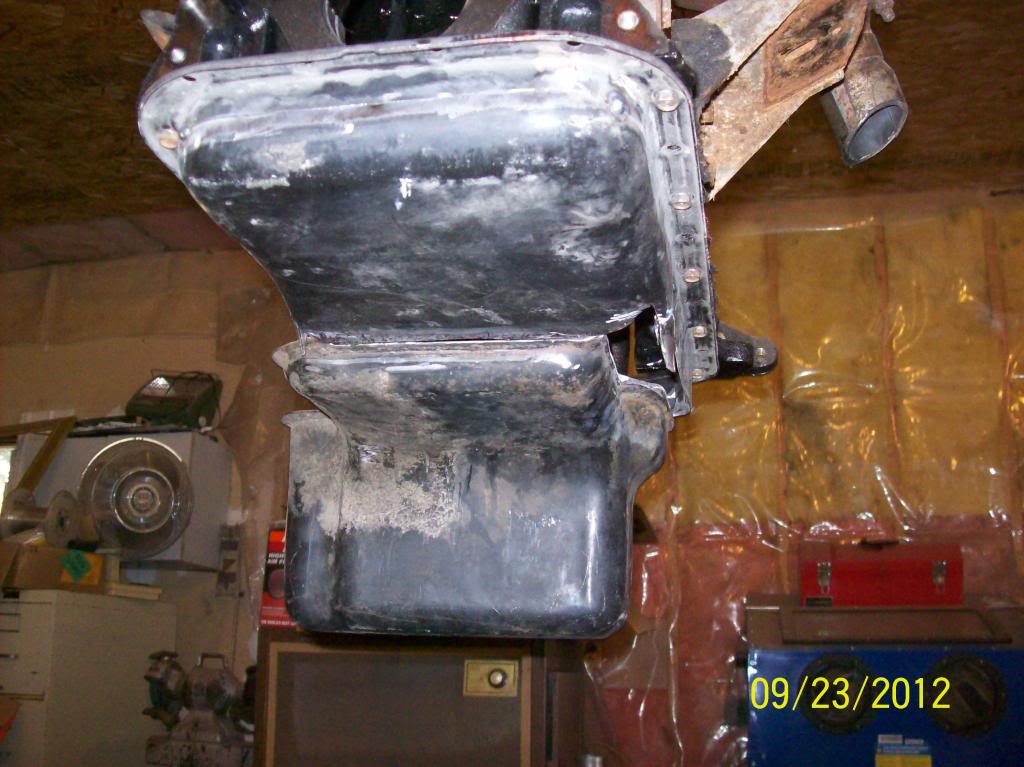 and after a lot of welding and grind/pissing around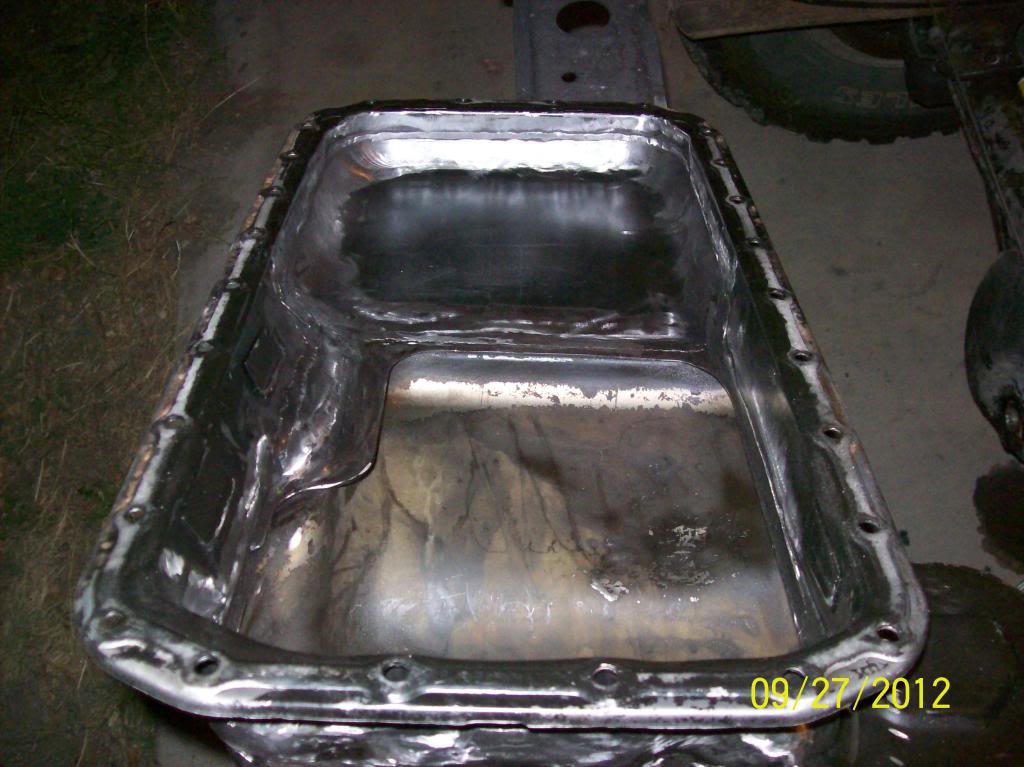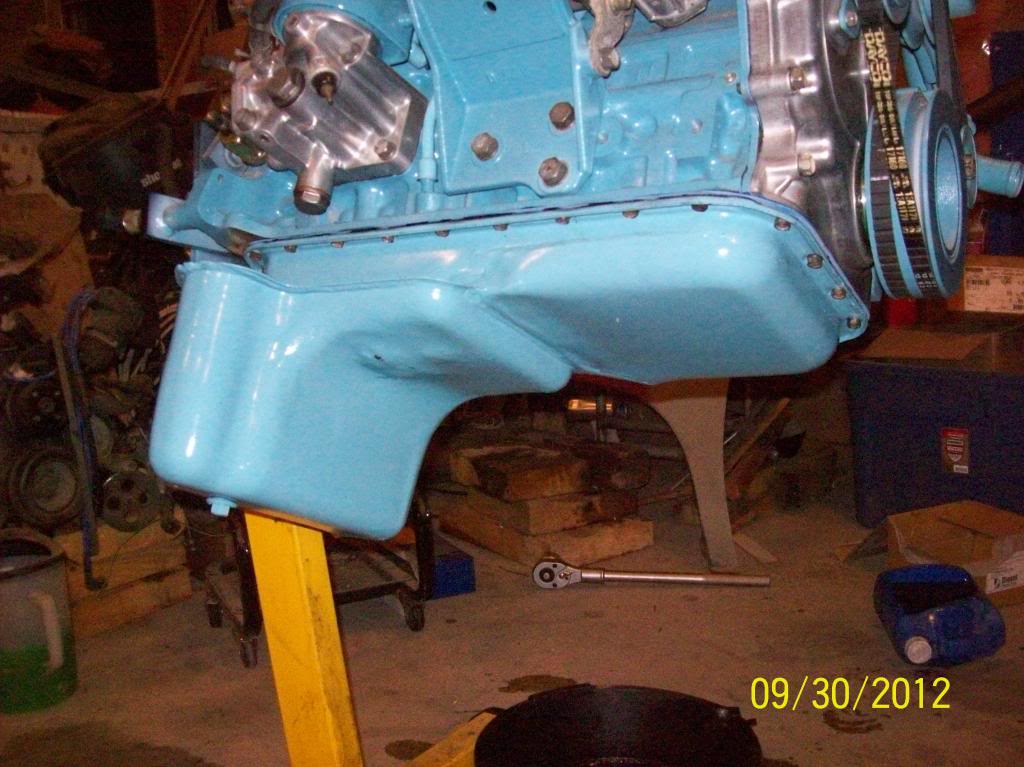 lone and behold it leaks... so I head to local rad shop who claims they can make it seal with silver solder and rubberized liner. Seems like a good idea.... not.... after the solder enters the layers of the oil pan it will never stop leaking. my tig welding friend couldnt even fix it. guess I should have just gone to him in the first case..... oh well. Onto a custom stainless steel oil pan. I will post soon
added in guage wiring, brake controller, lights, and extra power cables run into the factory wiring harness. I used the 87 d21 wiring harness and added what I wanted into it. I swapped the 4way flasher switch. as the 87 had steering column mounted switch and my 92's was dash mounted which I liked more. I gutted the entire electrical from glow control computer and moved the wiring up to the dash for a manual momentary toggle switch for the factory relays, and glow light. the 2wd wiring harness at the cluster was wired for the 4wd light up to main junction block. So I ran the wire through the harness out to the trans for 4wd plug. I also tapped into the fuse block for some extra key on relay switch power wires.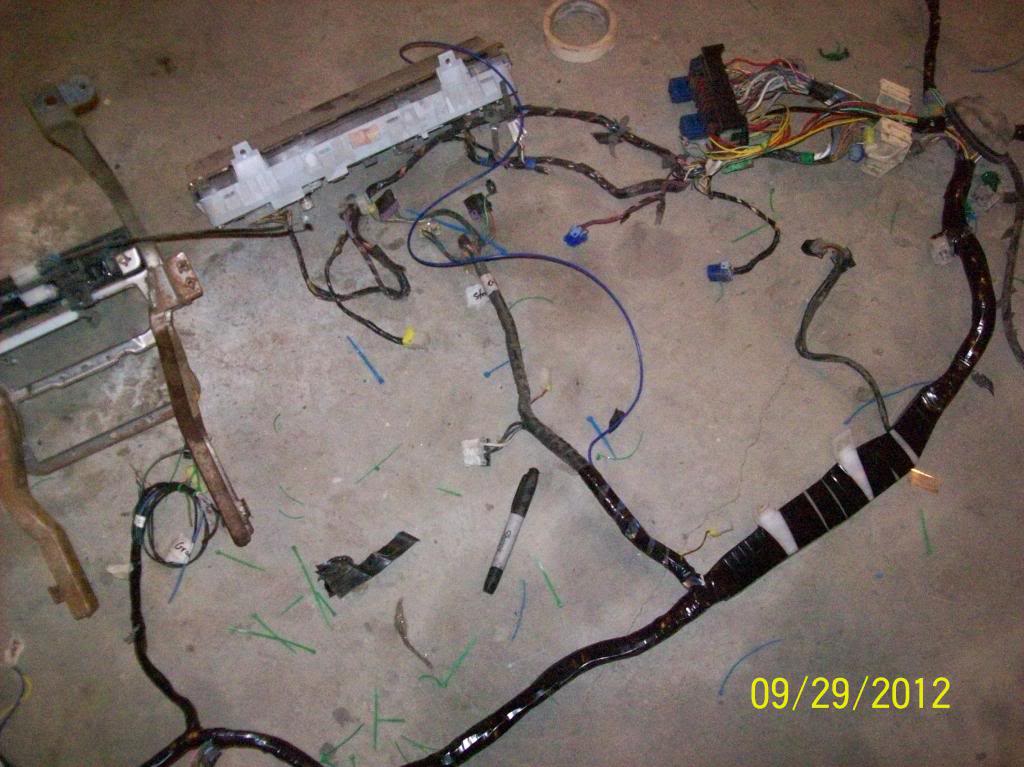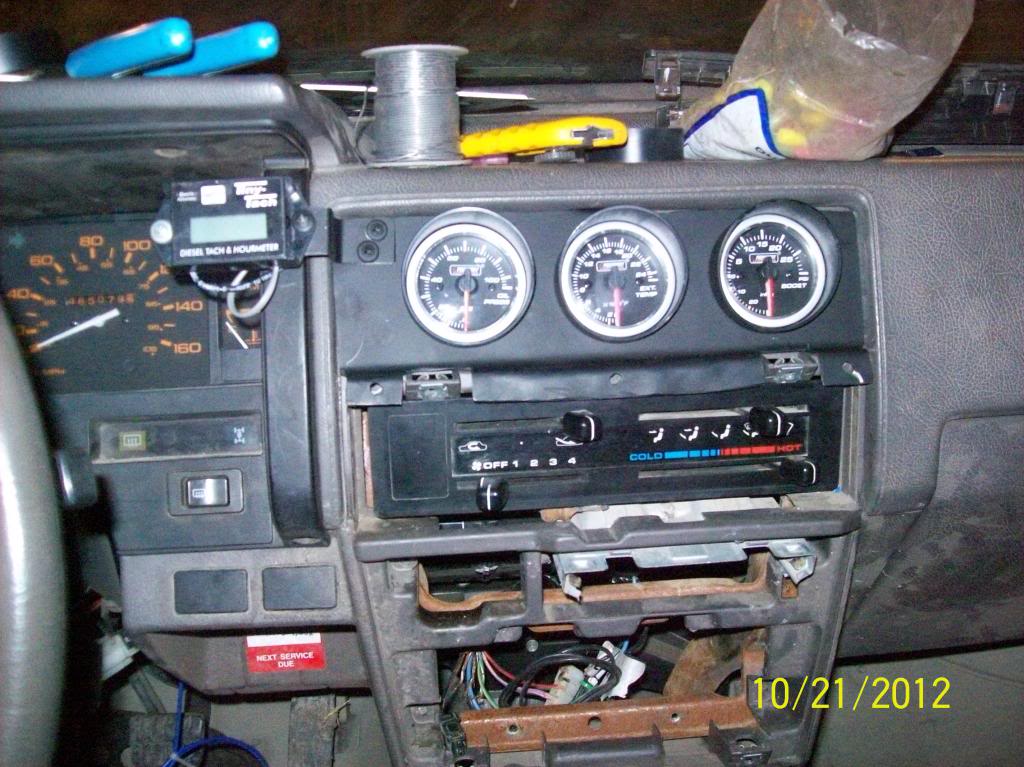 so I got it all running and somehow my headgasket is leaking? so I call the machine shop and rally up some people to come inspect there work and mine as I pull the motor again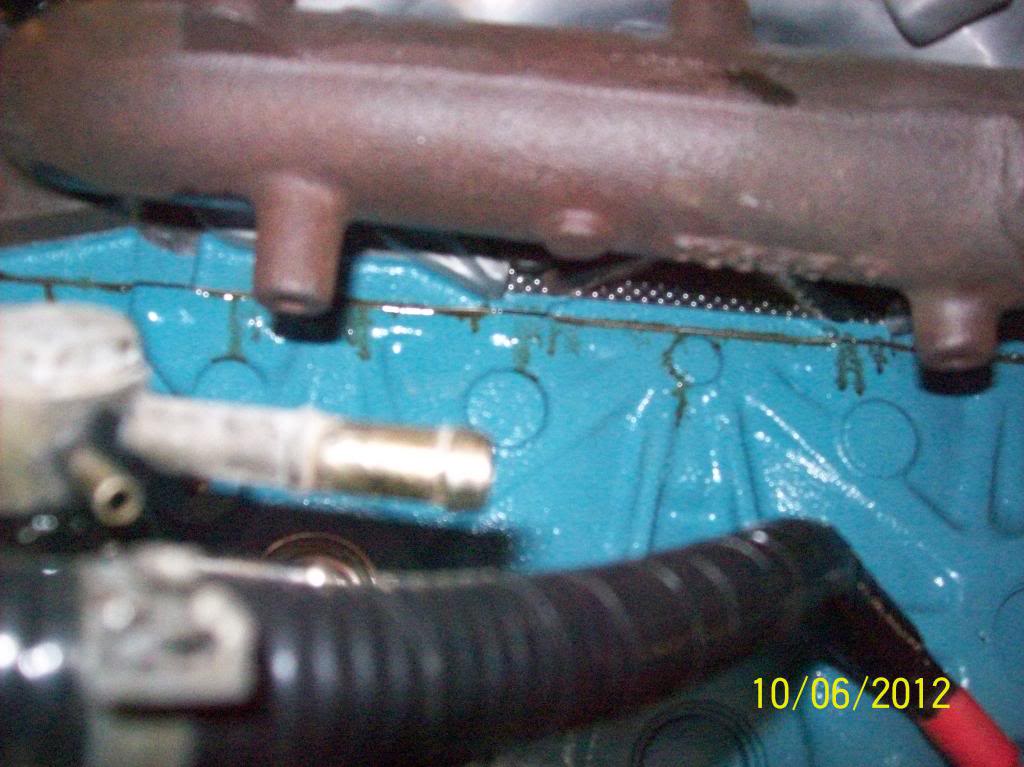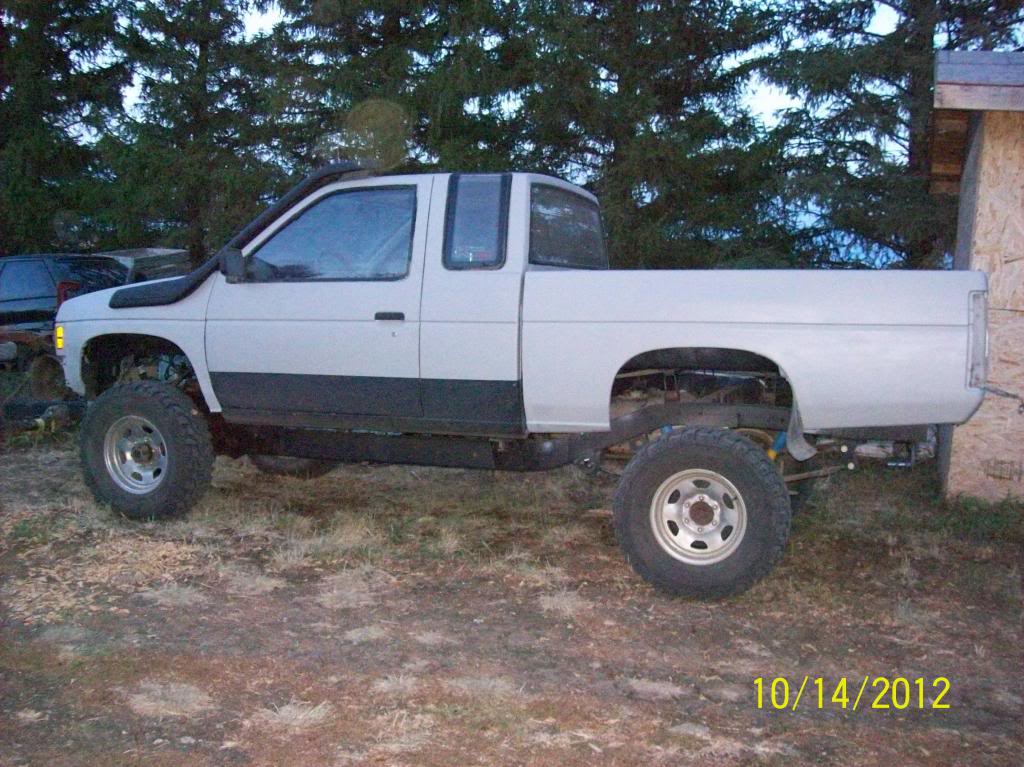 we inspected and nobody found anything. I found nothing.... the measurements show nothing wrong. It baffled 3 of us... including my machinist who's built 1000's of diesels. so I ordered a factory gasket this time and got my injection pump rebuilt.
More pics to come when motor goes back in with new oil pan. Now it's snowing though so it sucks to be working on it.