(this car is listed on
toyotadiesel.com
, as well as my local CraigsList)
My life has taken a turn, I am now pretty certain that I'll not have the time to get this one on the road.
1986 Camry 4D turbodiesel with the 2CT engine. 196xxx miles showing. Clear title in my name.
I bought this from an ad on CraigsList almost exactly three years ago, in 2009. It had gasoline in the fuel tank (rank, awful gasoline; see the pic of the vacuum canister). The IP is shot and needs rebuilding (but it's all there, but partially disassembled). I bought a rebuilt IP for the same year diesel Camry, and I have the receipt from the rebuild (see pic below); that rebuilt IP is in a plastic sack as from the rebuilder.
I have never driven this car, so I can't say anything about how it drives or how the trans shifts or whatnot. The interiour is in pretty nice condition, with just a little bit of mold spots on the front seats -- this is normal for anything that sits any length of time in the Pacific Northwest, and honestly it's not all that bad, really.
Or, I should say, it wasn't.
See, these pics are three years old. Since then, it's been sitting in a friend's yard on Marrowstone Island, WA, and I haven't seen it in about 1.5 years. I'm sure it's got moss streaks on the outside by now.
Things I
do
know that it would need to be a driver:
* Install the rebuilt IP. I'd do the water pump, tensioner, and belt at the same time.
* Graft the fusible link socket back in. Why the PO cut it, I have no idea, but I have the cut-off piece (as shown in pic).
* Most or all of the factory fuel filter is missing. IIRC, the fuel pressure differential sensor or heater or something is missing -- I think that I have the fuel head, but it's not usable without that sensor or whatever. It's been too long . . .
* The right front strut. I can't recall, but the PO took it off and put it back on partially or something. Bolts missing, strut bearing shot. Something like that. I think that I pulled one at a JY for it, but I can't remember for certain.
* There was a small amount of water that was getting into the trunk. I removed the taillight that had small cracks, and determined that water was getting in somewhere else, but didn't figure out where. Possible the rear window? The back seat does not get wet, nor the inside floor, only the trunk area (the spare tire area is the low point). I have a receipt for another JY taillight assy., so I suppose it's in the trunk too.
I did a compression test, and though I don't have the numbers in front of me, IIRC they are all over 400 PSI (which is good).
I have run the engine for 20 seconds by squirting some oil in the GP holes, reinstalling, and firing it up on WD40, and it sounds quite good. Turbo "seems" OK via that short run. I did that a couple of times. No untoward bearing noises or such. But of course I can't tell what the blowby situation will be from such a short run. But I'm confident that, given a working IP, it would be a runner (unless there's a head gasket issue that I don't know about). The cooling system is dry, which is the way I got it from the PO.
The tires have lots of tread, like-new, but they're off-brand tires, probably of Korean origin

The paint is only fair. There is some peeling and fading. It is the factory finish, not a repaint. No sunroof.
Manual windows & door locks; cruise control & A/C. Blue interior, with the cloth/velour seats.
The rare diesel radiator is carefully stowed in the trunk, and appears in good condition.
I have a set of new keys.
I have the Owners Manual and a Factory Service Manual.
(click on any image for larger)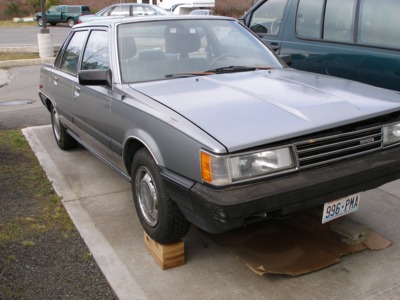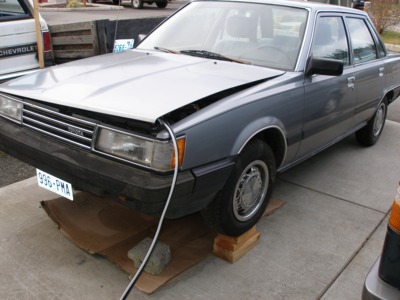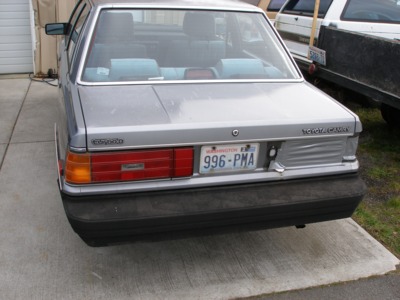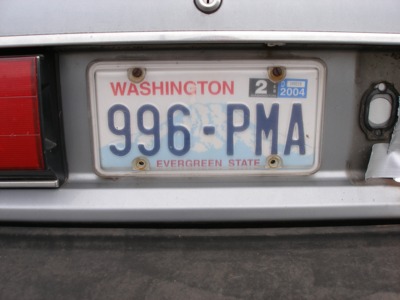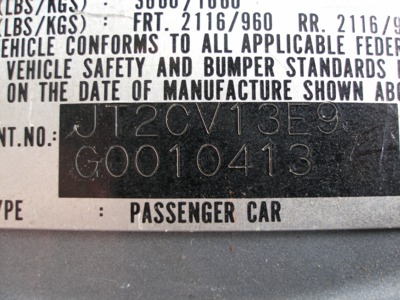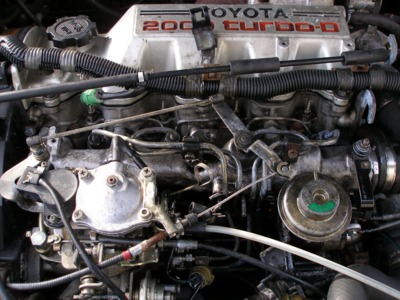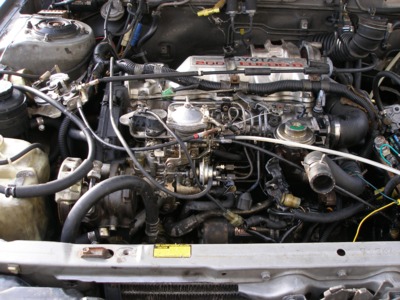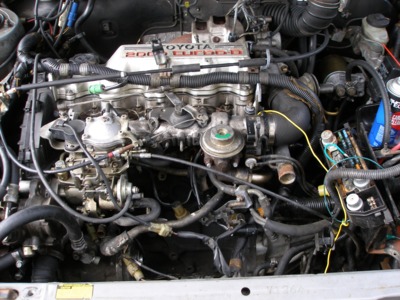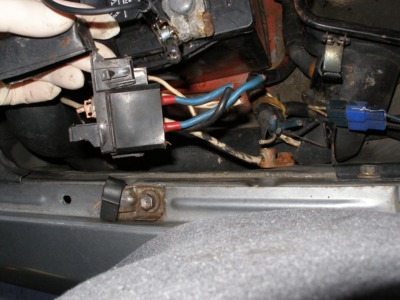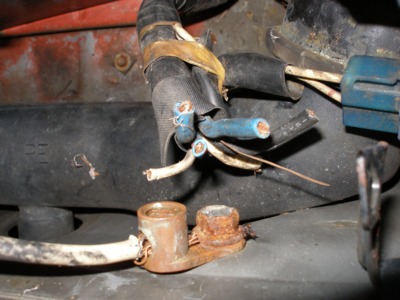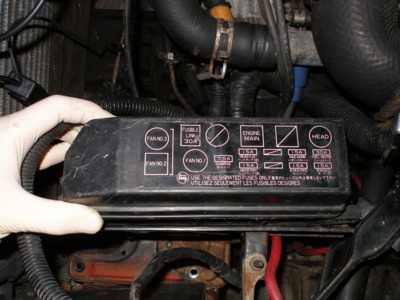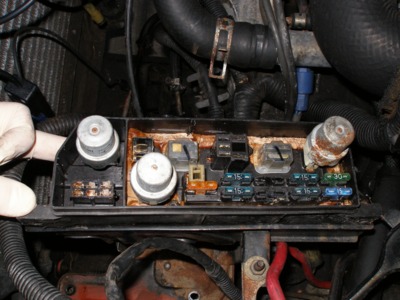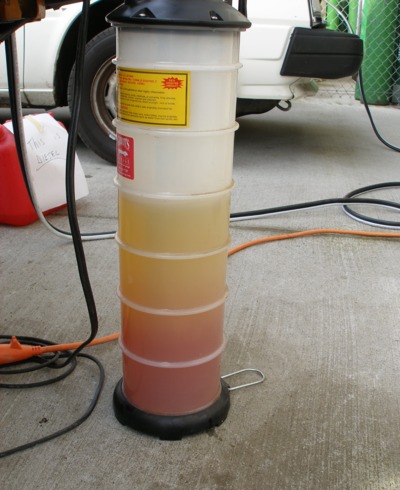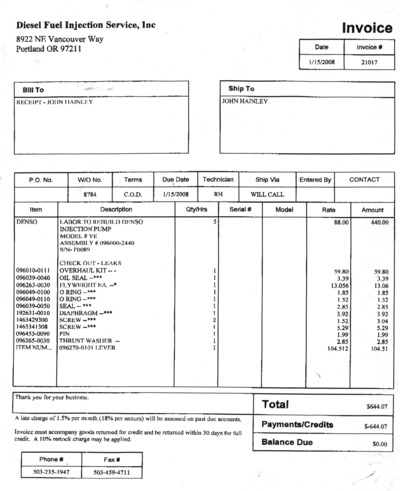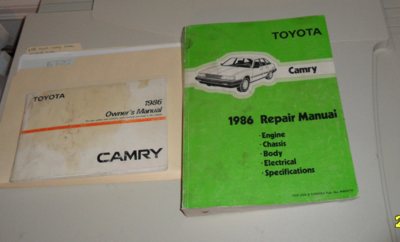 It's located in Nordland, Wash. about two miles from
the US Post Office
. I own a tow dolly that is also in storage at the same location, but I no longer have a vehicle that can tow it; I have a friend that can be hired to tow it locally (ie Western Washington) for fairly cheap, or I'm willing to loan you my tow dolly for a local haul -- but you have to bring it back!
My first choice for this is to sell it all to someone who will love it and put it back on the road. I admit that it's a crap shoot as to the condition of the vitals (engine, trans.) For everything described here, I'm asking $800.
If I get little interest in this as a package, then I'd sell:
* The rebuilt IP for $350
* The Factory Service Manual for $50
* The Camry itself for $450
I'm taking a loss on this, but I don't see me being able to make any progress on it myself soon, and I hate to let it sit & rot.
I am 2.5 hours away from it (plus a ferry ride), so I don't have any newer pics, nor can I answer detailed questions about it that require me being at the car, but I'll do what I can short of driving to it.
Please be serious about buying it, if you decide to contact me. Do your internet research first.