I've updated the
favicon
to include multiple resolutions, not just the 16x16 previously. You [i]might/i] see a difference if you <Ctrl+R> (reload page and don't read from local cache) your browser. Favicons are displayed on modern browsers (e.g. FF 20) in the broswer tab, and in older browsers (e.g. FF10) to the left of the URL in the address bar.

I've also creating (correctly, I hope) the Apple IOS favicon equivalent: apple-touch-icon.png . It seems to work here.
If you add any NissanDiesel web page to your IOS Springboard ("home screen"), it should look like this (this is my iPhone 4, and I just did this as a test):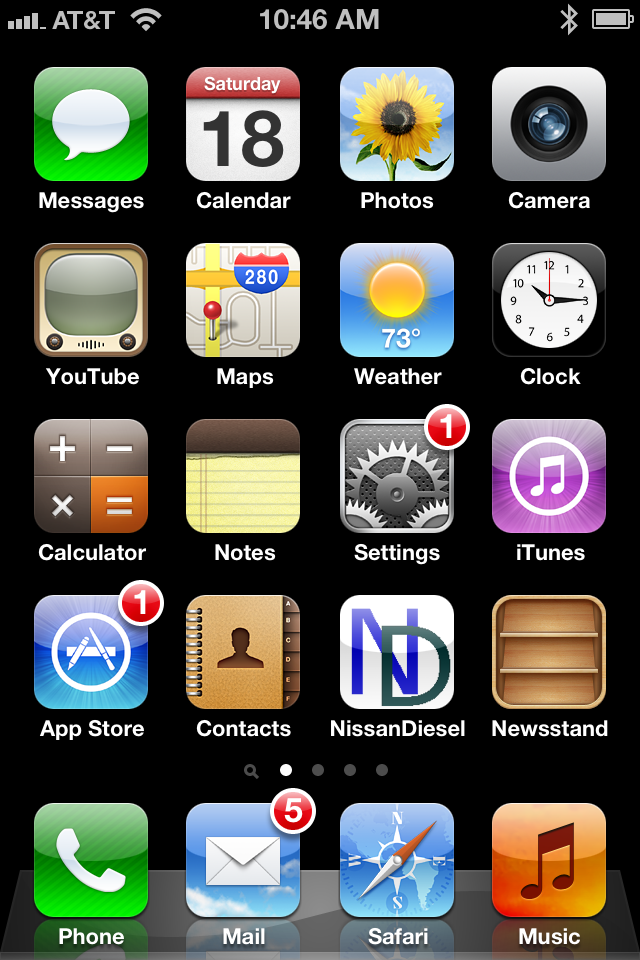 If someone wants to supply a better site icon, I will gladly review it. A graphic artist I am not.
_________________
Regards,
Al S.
1982 Maxima diesel wagon, 2nd & 4th owner, 165k miles, rusty & burgundy/grey.
Purchased 1996,
SOLD 16Feb10
1983 Maxima diesel wagon, 199k miles, rusty, light yellow/light brown.
SOLD 14Jul07
1981 720 SD22
(scrapped 04Sep07)
1983 Sentra CD17
, 255k, bought 06Jul08, gave it away 22Jun10.