The
SD22
has a small vapor separator on the side of the engine block, just above the starter. This is considered to be an "open" system, starting at the vapor separator. There will always be oil dripping from this road draft tube.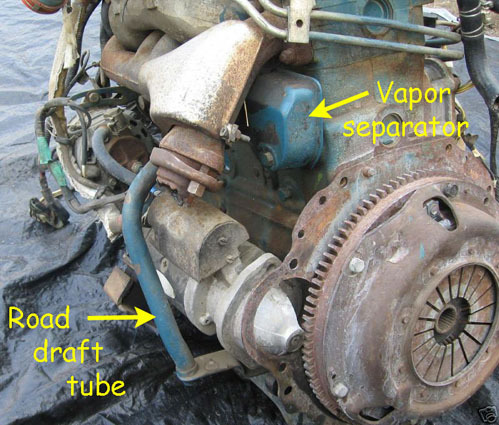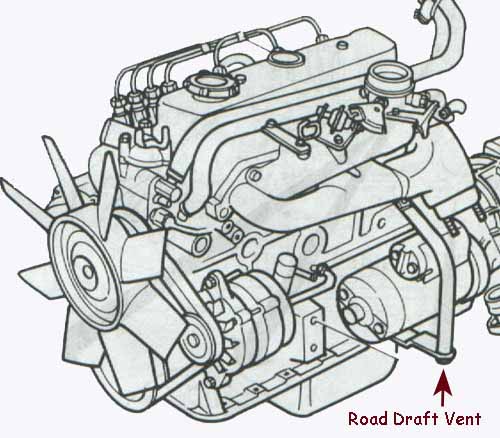 The
SD25
closed system is a bit more complex. In addition to the block-side vapor separator, there is an "air pressure control valve" atop the valve cover that operates like a reed valve in that it vents only when there is very slight crankcase pressure. This is a 'closed' system.
This is an Australian SD25 with Bosch VE injection system.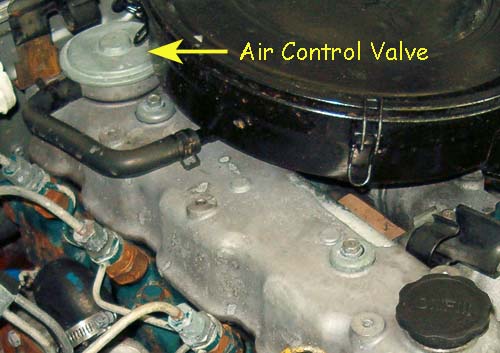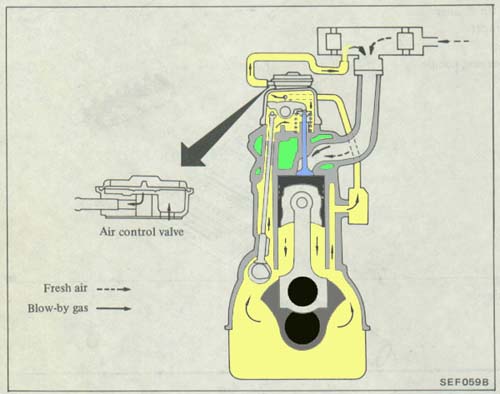 This is a California spec SD25. Note the secondary oil vapor recovery plenum box located between the Air Control Valve and the air filter housing.