SDxx engines can fitted with two different fuel injection pumps, the "inline" and the "VE." This is the BOSCH VE.
Some key external physical differences are:
The VE has three slotted mounting points to the cam gear housing while the Bosch Inline injection pump has four mounting points.
Completely different high pressure lines
Different throttle linkage from the 'inline'.
The VE does not use an external timing advancer /drive gear assembly as does the "inline" pump.
Here is the VE pump WITHOUT altitude compensation ("aneroid").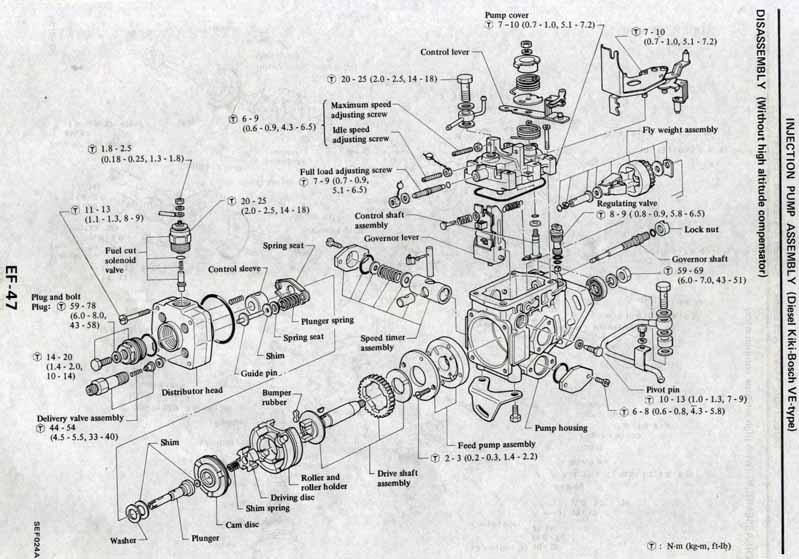 Bosch VE WITH altitude compensation ("aneroid")