I got the laboratory card back today.
There are a couple of differences between this and earlier Analysis-I test.
1) NAPA 15w-40 run, for 4,500 miles, 1-1/4 qt of make-up oil.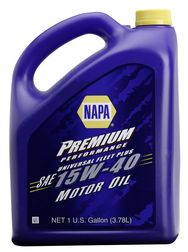 (first analysis was Rotella 15w-40 run for 3,100 miles, 1-1/4 qt make-up oil).
2) New injectors installed at the beginning of this run.
3) New injectors required smoke screw reset ('leaner' setting now).
4) Consistant use of STP fuel lubricity additive (no such additive with Rotella run).
Note:
1) the soot level is ONLY 0.1 in 4,500 miles while the Rotella run measured 0.44 in 3,100 miles.
To me that speaks to both the new injectors and pump 'leaning'.
Normal
Allowable
Excessive

2) the SODIUM levels in the NAPA run is 12 while the Rotella run measured 148. Sodium and Silica are components
of 'injested dirt' but Sodium also shows up as an additive dispersant. The same washable air filter was used through both runs BUT... the Rotella run did include a 700+ mile run to Phoenix, AZ and back. However, I encountered no dust storms or rain.
Normal
Allowable
Excessive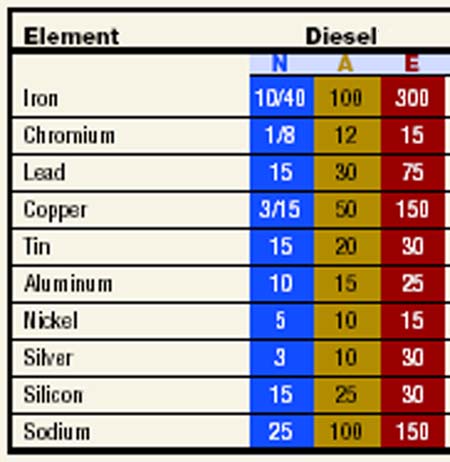 Now for my new numbers: