When I ordered the pneumatic governor diaphragm for my 1981 pickup from southwest diesel, they asked me for my pump number. I told them, but they couldn't find it in their book. They had numbers both slightly below and slightly above the one on mine, though. I asked, and both these pumps used the same diaphragm part number. I figured that mine would be the same and ordered that part. (Seems to be the same one phillip got for his truck, Zexel 155020-7920).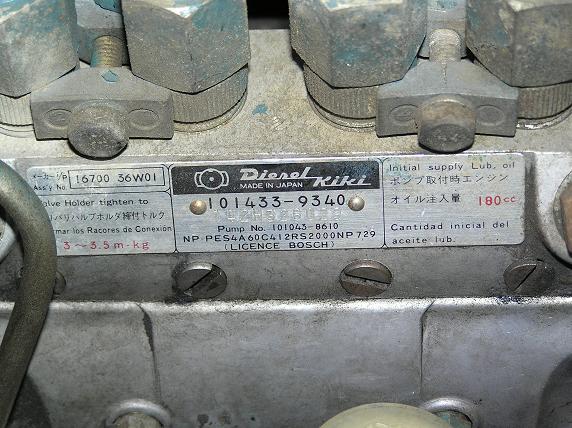 After I put the diaphragm in and started screwing the cover back on, I found that I couldn't screw the cover down tight. Taking the cover back off, I noticed that the metal rim around the diaphragm was slightly thicker on the new diaphragm.
I tightened the screws up somewhat (I didn't go too tight so I didn't snap one of the ears off the cover), and tried the truck out. I needed to re-adjust the idle speed, but it ran great.
Am I just supposed to tighten the thing down hard and compress the rim, or do I in fact have the wrong part? I guess I could try ordering it through my dealer and see what I get...