Moderators: plenzen, glenlloyd, goglio704, Nissan_Ranger
Posts: 11
Joined:

13 years ago

Location: San Pedro, Cal (Port of L.A.)
What is the electrical sensor name below the fuel filter ?
Thanks for any and all assistance
Fergie in San Pedro, Ca 1982 Maxima wagon 181,000+ miles
Posts: 144
Joined:

12 years ago
Hi Fergie,

I simply know it as the fuel filter sensor. It can be one of two types depending on the filter housing. It is designed to indicate a build up of water and sludge to set levels. Once the build up goes over these levels it can be drawn into the filter and subsequent locations thereafter. Water and IP/injectors do not mix well.

It pays to keep this sensor well maintained and include a partial drain of fluid from the base of the filter in your maintainence schedule just to check on water build up. On old sensors I have also noted that sludge/grunge has prevented the float trigger from moving thus rendering the sensor useless. Check it periodically.

Hope this helps.

Cheers

Phil
Good roads lead to bad fishing.
Posts: 144
Joined:

12 years ago
Hi Fergie,

I tried replying to your PM but kept getting an error message from the site server.

I ordered my new one (some year and a bit ago) via Nissan dealership here in NZ. Arrived from Japan within two weeks. I'll look out the receipt for the part number tomorrow then I'll see if I can find one online in some of our FLAPS here. May well be some replication between models of Nissan if not other marques as well.

Cheers,

Phil
Good roads lead to bad fishing.
Posts: 8
Joined:

10 years ago

Location: Colorado Springs, CO
The part number for the fuel filter (fuel/water seperater) element, per Nissan, is 16470-W1701. I am not sure where to get it at this time. Mine is broken (wire came off). I just empty the filter from time to time. No problems with my pump.
Site Admin
Posts: 5365
Joined:

15 years ago

Location: Duvall, Wash.
Contact:
fergie wrote:What is the electrical sensor name below the fuel filter ?
Thanks for any and all assistance
From
this thread
in Nov2007:
Nissan FAST lists two different Water In Fuel sensors: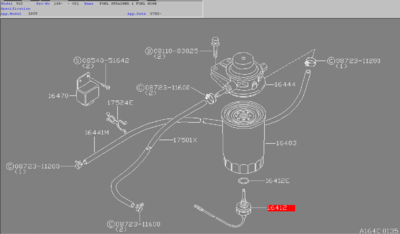 Nissan FAST actually lists
three
Water-In-Fuel (WIF) sensor probes:

All Nos. turn into 16412-V0701, according to my dealer. So, though I
ordered
one of each, what I
received
was two of the V0701s.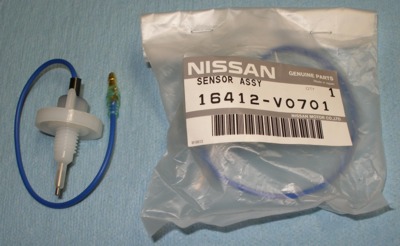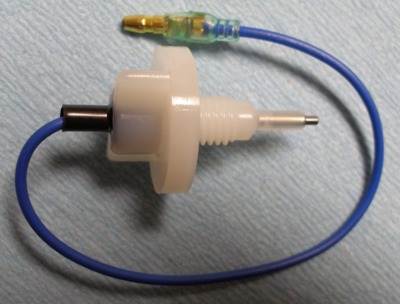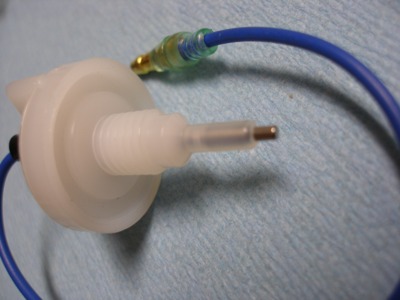 Note that the WIF sensor probe does
not
come with the mating o-ring.
Regards,
Al S.
1982 Maxima diesel wagon, 2nd & 4th owner, 165k miles, rusty & burgundy/grey.
Purchased 1996,
SOLD 16Feb10
1983 Maxima diesel wagon, 199k miles, rusty, light yellow/light brown.
SOLD 14Jul07
1981 720 SD22
(scrapped 04Sep07)
1983 Sentra CD17
, 255k, bought 06Jul08, gave it away 22Jun10.
Users browsing this forum: No registered users and 5 guests