This is the SD22 bottom end. When fitting new bearings, BE SURE you get the bearing set for the three main SD22. The main bearings have the same diameter for the SDxx four cylinder engines.
BUT ...
There seems to be a pervasive mis-cataloging that says 1980-1986 SD22 have 5 mains ... which they do not. The SD22 has only three mains.
The SD23 and SD25 have 5 mains with the same journal diameter as the SD22 but they are about 1/4" narrower.
It seems the workaround to get the right bearing set for your 3 main SD22 is to specify a pre 1980 SD22.
(Block, crank, and center main cap courtesy of G.Guest, bearing set from A.Savage)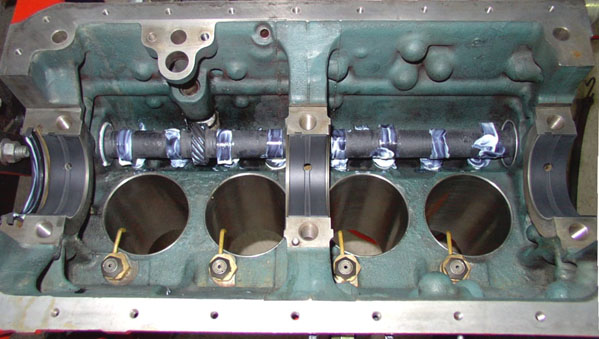 Center Main Bearing Cap