I saw these pistons on Ebay. They are from a 1976 Chrysler/Nissan SD22 marine application.
This is the only verified example I have of the 5 ring pistons taken an SD22. These are also listed for industrial/forklift applications. I asked the seller to check for a steel carrier cast into the top compression ring groove. He replied "no steel carrier in these pistons."
Talk about some sorry looking pistons. The blowby must have been heavy. Seller said this engine had only 3000 hrs on it. If you were to use 25 mph as an -averaged- speed, that would be only 75,000 miles! Pathetic.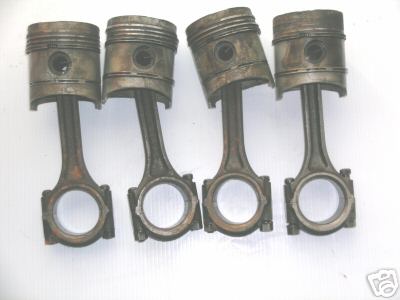 NOTE: The following
1981 Nissan product bulletin states all road vehicle SD22 now have the three ring piston with integrated steel ring carrier for the top compression ring.
A call to Nissan Parts confirms 3 ring only for 720 trucks and ... 3 ring only for subsequent SD23 & SD25 fours.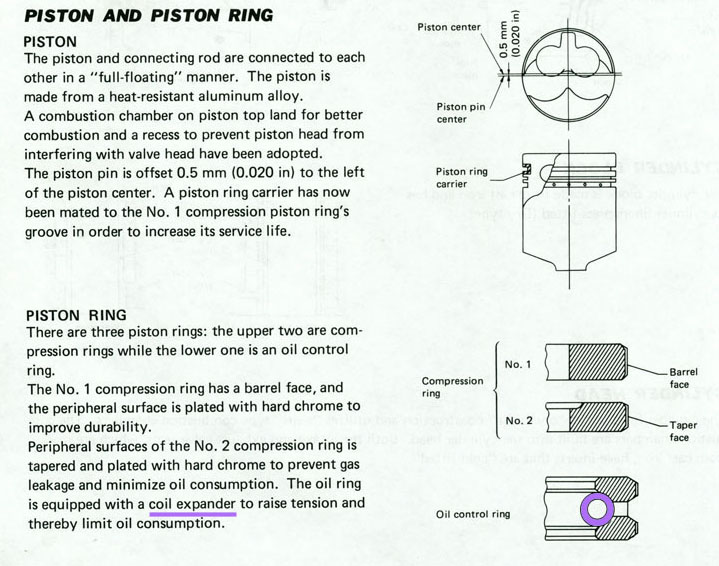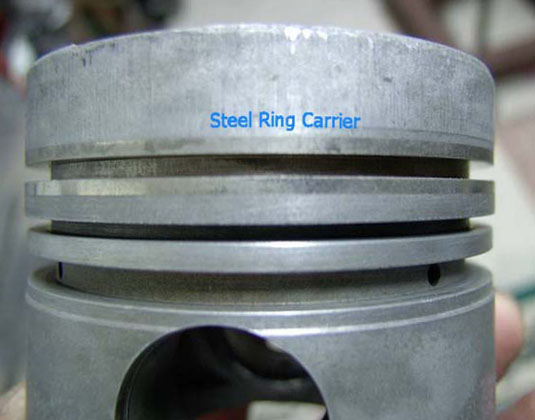 (G.Guest)
And just for the intrigue, here is the 5 ring piston for the SD33 six cylinder, naturally aspirated on the left and turbocharged on the right. Notice the steel compression ring carrier on the turbo piston.