While under there, R&R'ing the A4LD in the Grey '89 shorty Aero last weekend, I was finally able to spot a nagging coolant leak I've had for about the last year.
See, when I bought this thing in 1999, the existing A4LD was in the back seat, and it had been parked that way for a year, and had been partially converted to a 5-spd -- the pedal cluster and clutch MC had been installed, and the ATF cooling lines removed.
I wasn't interested in a 5-spd minivan, so I pulled out that crap and converted it back.
When I put the first new trans in, the heater core leaked. Replaced it with an OEM one.
Within 3k miles, the radiator leaked. Put in a new Modine.
Then, about a year later, coolant puddles began forming where I parked. It was dripping off the bellhousing. When the coolant loss gradually worked its way up to 1/2 cup per day, I pulled the trans again, and found this: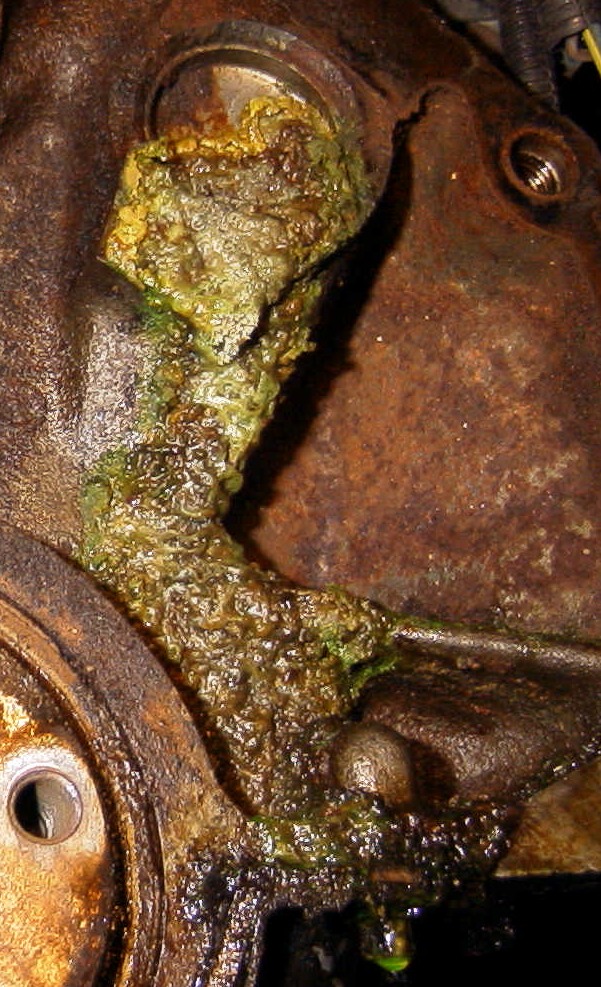 Both the rears looked like that. Replaced them.
A couple of years later, one of the casting plugs on the right side of the 3.0l engine began leaking. It's just above the motor mount bolt pad and can't be replaced without pulling the engine or dropping the front crossmember. So I put in a "rubber casting plug". Worked fine for several years, but as I suspected it has a finite lifespan.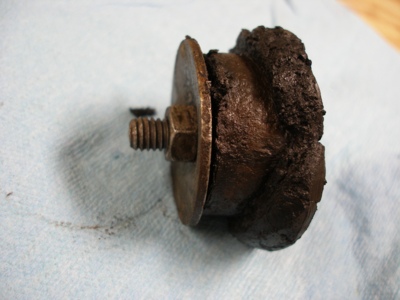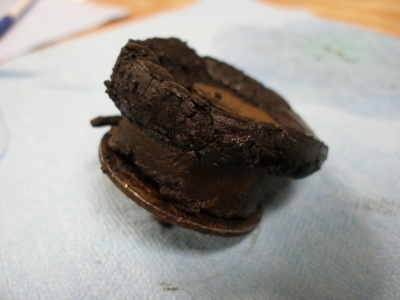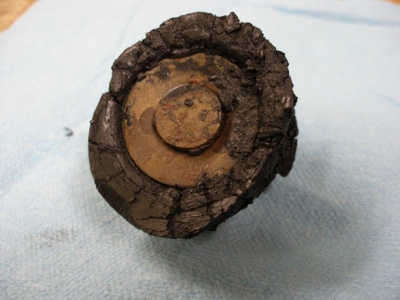 That plug is about five or six years old. I put a brand-new "Made in India" one in its place. I didn't actually wear as much coolant this time -- I remembered the last time!