I couldn't find anything via Google on replacing the cells in a common power tool battery: the Sears/Craftsman C3 battery with Lithium-ion cells (model 11374, I think). I own four of these things, they run from $70-90 each new.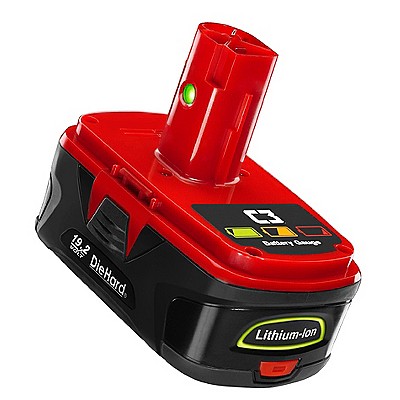 I bought a couple-three "rebuilt" ones from an eBay seller last fall. The first one ran great, compared to the Ni-Cads I was retiring, so I bought a couple more. Unfortunately, one failed within a couple of months (the seller sent me a replacement free) and the replacement and one other have both failed within the next year.
I opened one of these "rebuilts" up and found some rather messy work inside. After working with the guts, I now know why: they're hard to work with.
The cells in this "rebuilt" pack are of two different color shrink-wrap, leading me to suspect that this is a mix-n-match of used cells that may have undergone some kind of testing.
Anyway, I thought I'd try my hand at putting all-new cells in one.
(
click on any image for larger
)
Getting the top off is straightforward: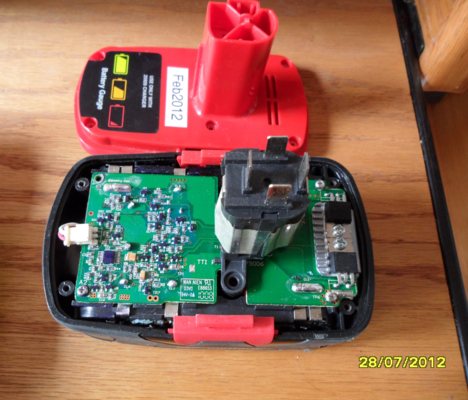 The circuit board has to be desoldered from the pack.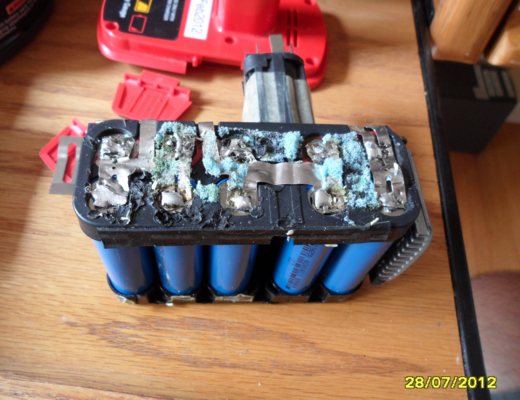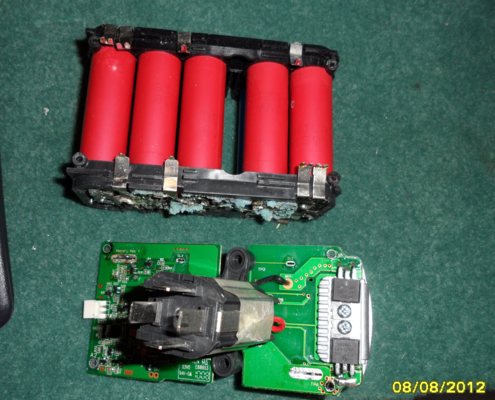 However, removing the cells from the pack is not fun. You never want to overheat cells, but a lot of heat was required to desolder the pack tabs. The tabs had been off before, so there was considerable existing deformation and excess solder on them, and removing them took quite a bit of work. I made a paper note of the polarity and orientation of all the batteries in the pack, prior to desoldering.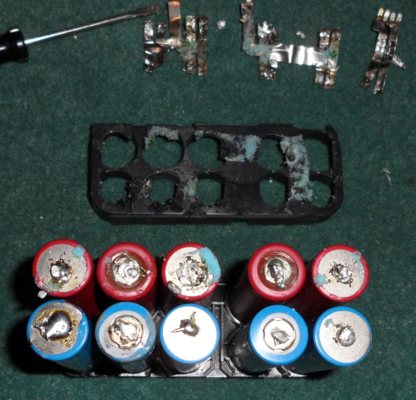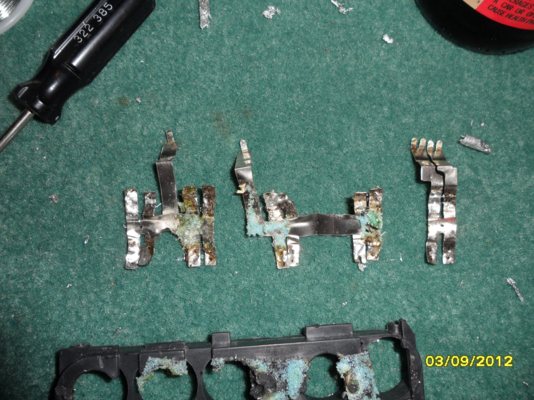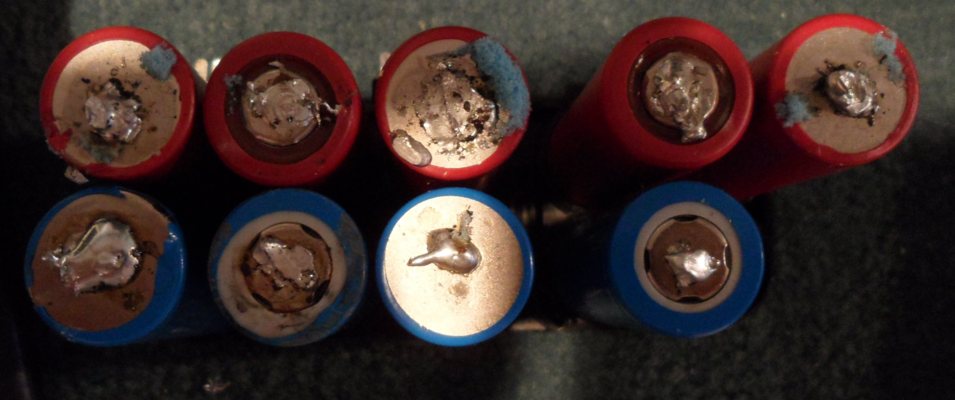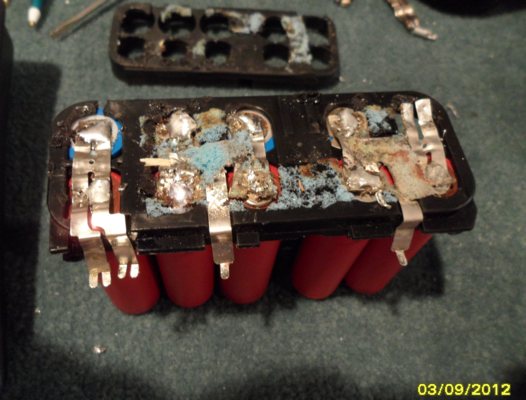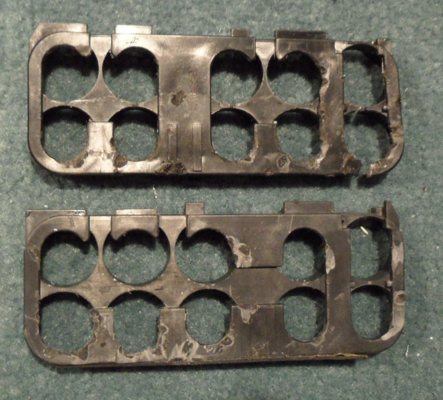 The cells I chose were standard 18650 3.7v 3100mAh protected cells (approximately 18.2 X 65mm) with tabs, made in Japan, #3100 from
Callie's Kustoms
. They're sold as unprotected, both on the website and the billing receipt, but what I received were marked protected. These ran $14 each or $146 shipped for (10). Be aware that the size of various 18650s offered can vary.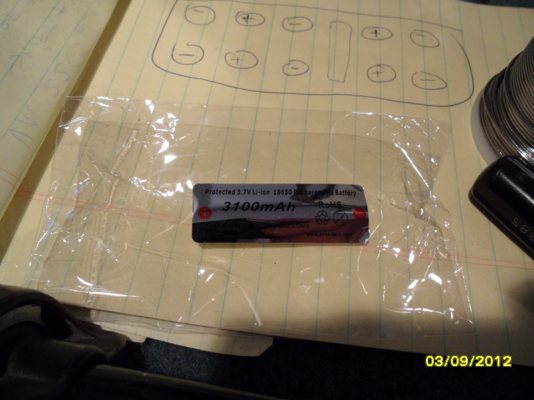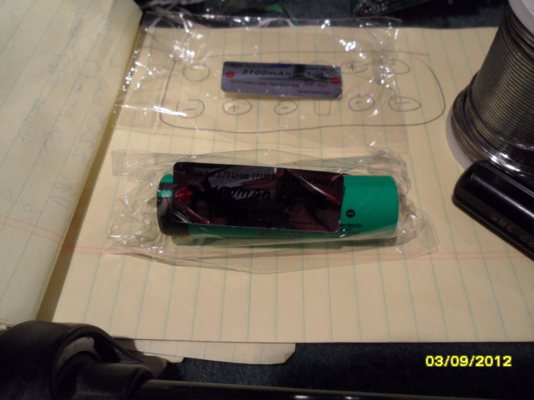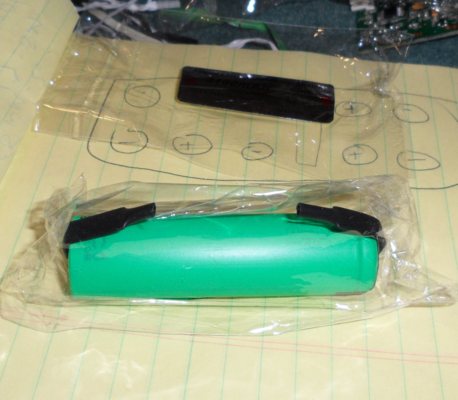 Assemble the batteries in the pack.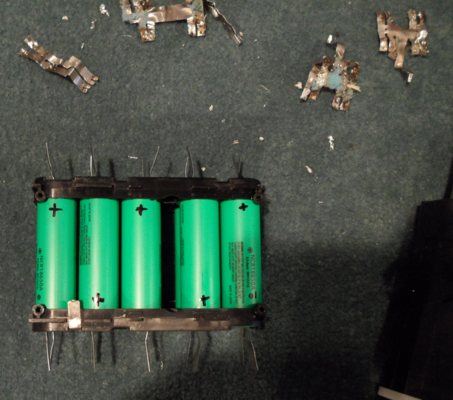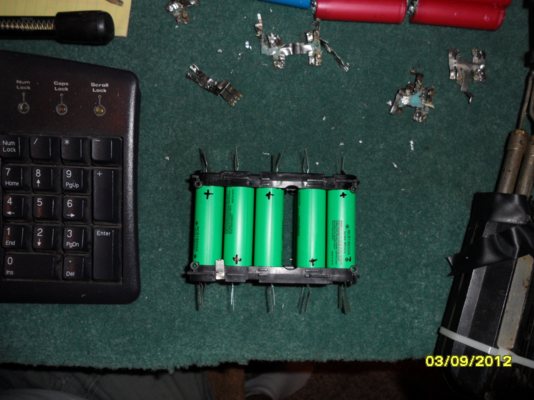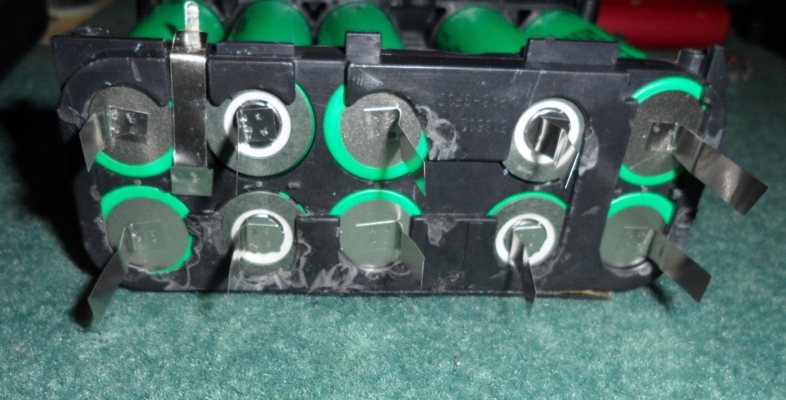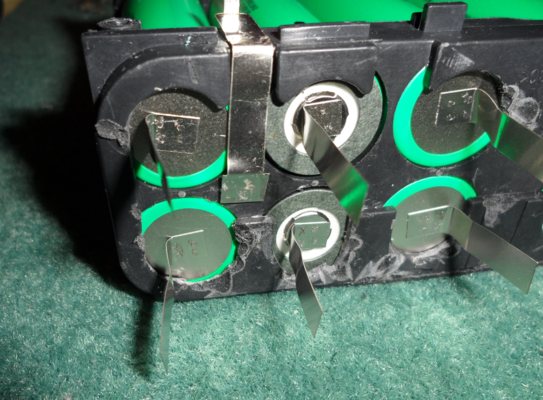 I had to trim off some of the pack tabs to be able to fold, fit, and solder the new cells' tabs to them.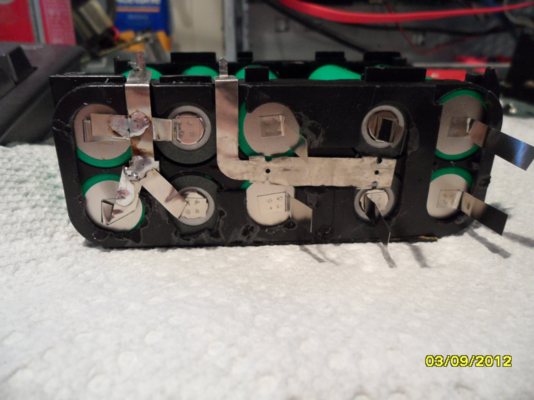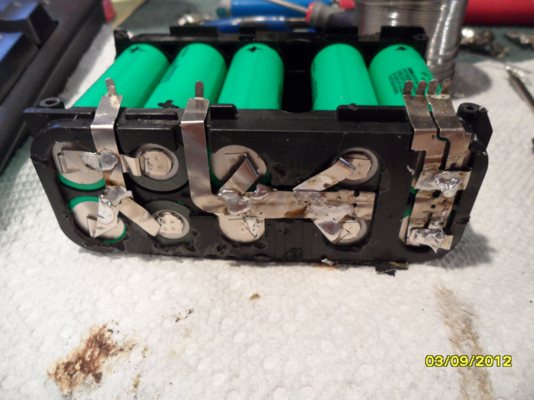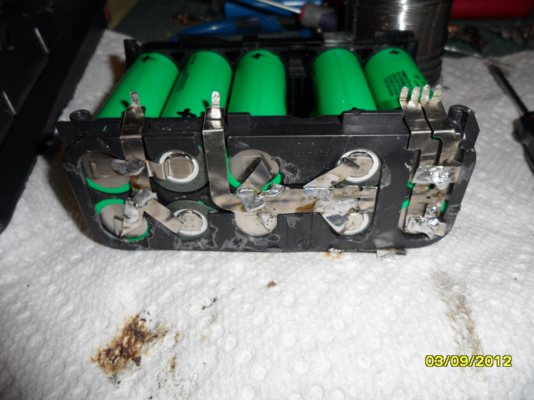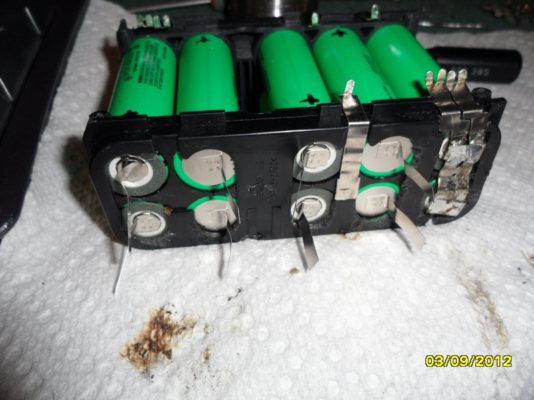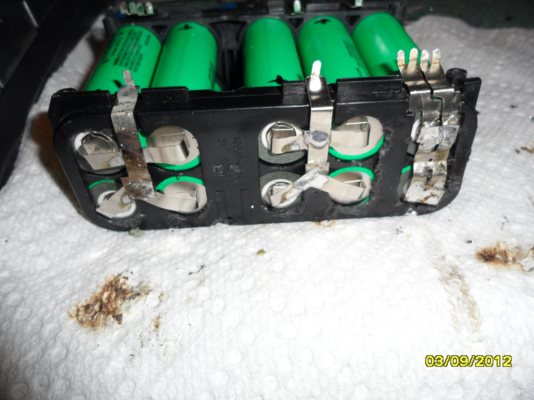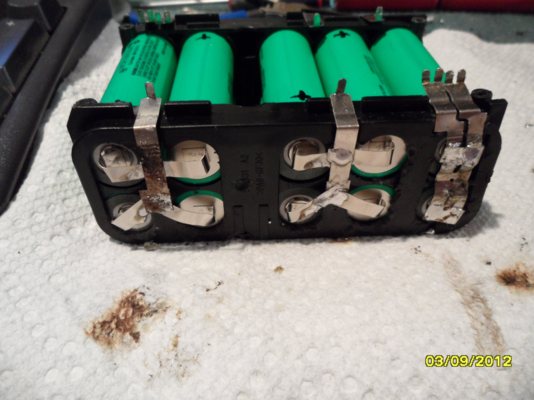 The assembled pack, ready to have the control circuit board soldered on.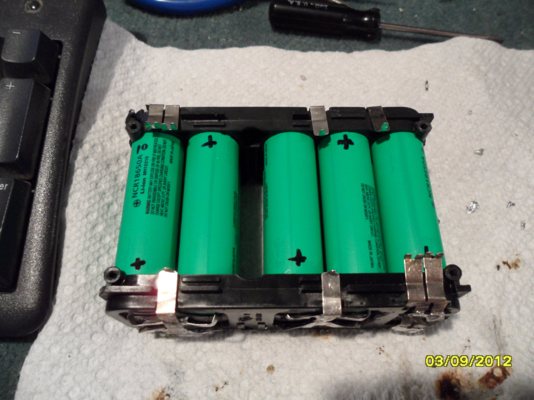 I've been using this rebuilt pack with new cells for about a month. I do not find that it has much more runtime than my other batteries, so I don't feel it's worth the expense of the 3100mAh cells and the considerable work to rebuild them myself in future. But as I couldn't find anyone else documenting doing their own rebuild on this pack, I felt it was worth trying.
If the cost of quality 18650 lithium cells comes down, perhaps I'd try this again, but it was a lot more work rebuilding these C3 Lithium packs than other packs I've rebuilt.