I've got a NAS4Free PC-based NAS that I use primarily for backups, but it has issues.
Lewis has loaned me a brand-new Thecus N2200EVO to evaluate. It comes bare, w/o drives.
It's always disappointing to have a box arrive accordianed.
(
click on any image for larger
)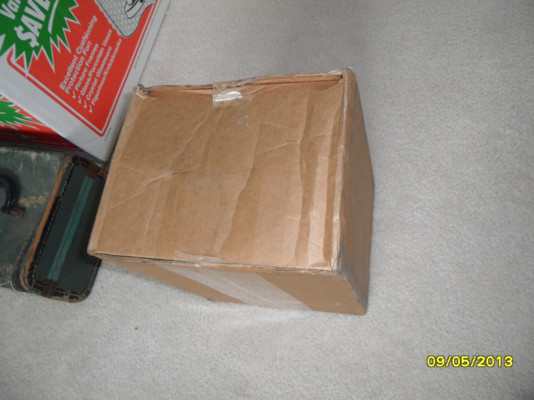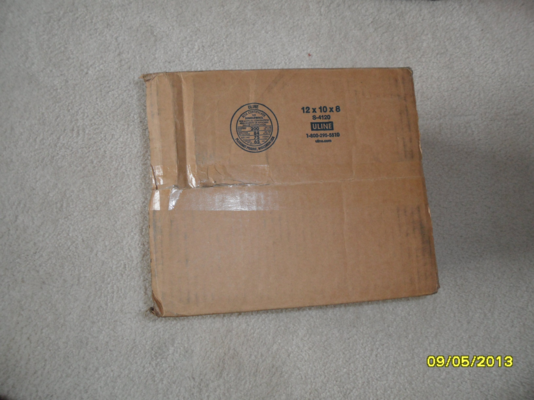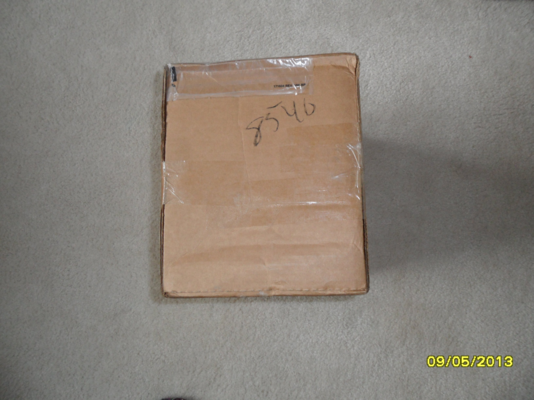 However, Lewis did a good job of padding the OEM box inside, and there's no visible damage.
I found a spare 10-year-old 40G SATA drive, and bolted it to one of the HDD carriers.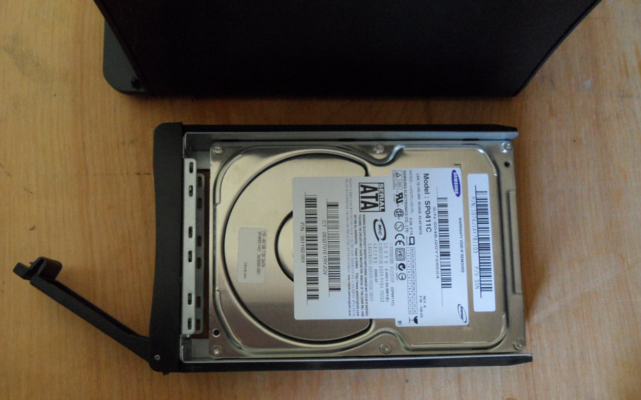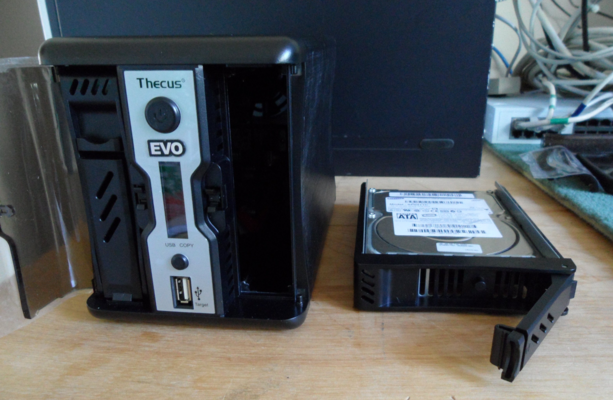 But, the damned thing will not slide in the chassis.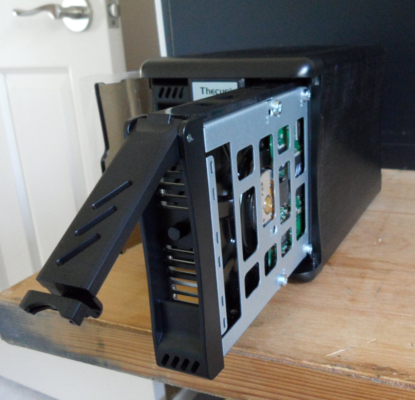 The plastic doors just snap on to hinge posts, so I removed one to see what is going on.
The HDD's fixing screws do not have a prayer of clearing the chassis. There's actually
no
clearance for any kind of screw head, and the carrier is not designed for flat head screws.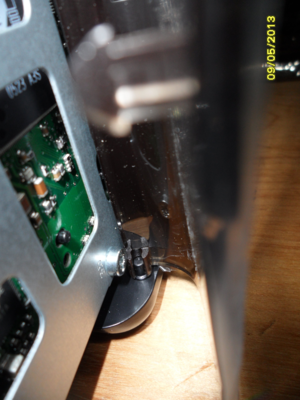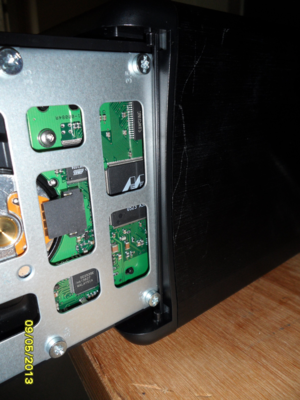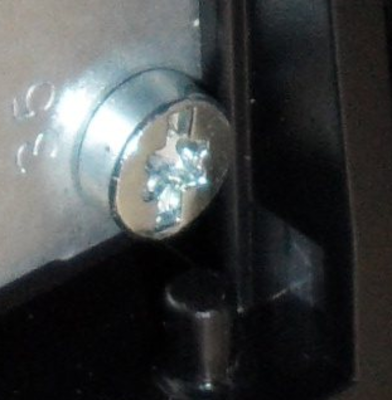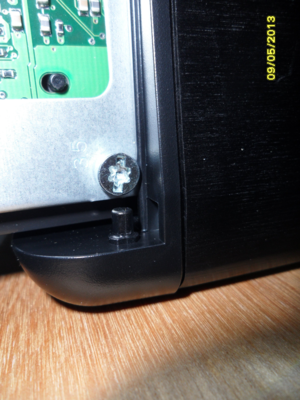 I thought I was inserting the carrier upside-down, but the SATA connector in the back of the chassis is clearly at the top-right, so I can't flip the drive.
Googling finds no others having this problem, so it's obviously something I've gotten wrong in my head.
The
N2200EVO manual
just says:
Thecus N2200EVO Manual, page 12 wrote:For 3.5" HDDs
a. Remove an HDD tray and install a 3.5" SATA hard disk onto it.
b. Slide the HDD tray back into the N2200 until it snaps into place.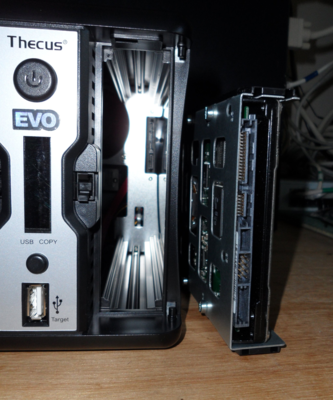 Scratching my head, missing something obvious.