kassim503 wrote:Is there a vacuum line thats going over to the transmission that could be cracked or disconnected, creating this confusion.
I don't think so.
Ignore the coloring: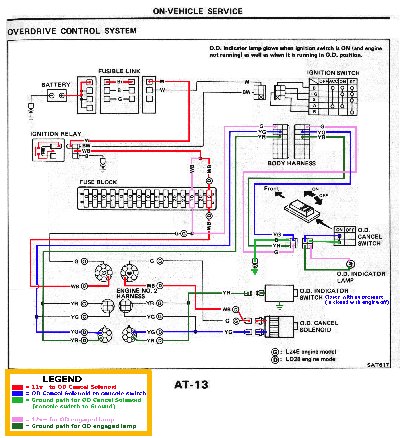 According to this, unless you have a harness that has rubbed through the insulation and is shorting to ground as the engine moves at idle (not a good ground, but enough to begin to light the lamp), pretty much the only thing that can cause that is a faulty OD Indicator Switch, or some malfunction inside the trans that is causing OD pressure to build when you're stopped.