Spending some time today to put a third radio in the '82 Wagon. If I'm going to drive this thing, I want NPR -- one hour a day commute time.
The orig. radio lost the driver for the display segments. I could fix it, but it would take time. I got a JY radio a couple of years ago, and it only works intermittantly -- loose connection inside it.
Just put a third radio head in, it seems OK.
Have a fourth one in storage -- and the working one in the '83 Wagon of course.
=================================
Third radio works OK. The pots are a bit crackly but work OK.
Found the fourth radio in storage, I've never plugged it in.
Then, cleaning out the back of the '82 Wagon, to vacuum up the little mouse turds, I found this: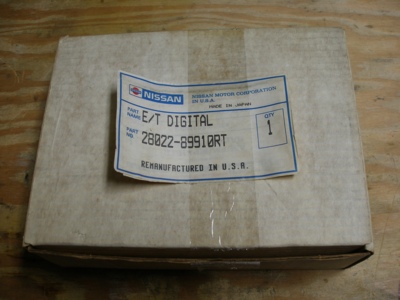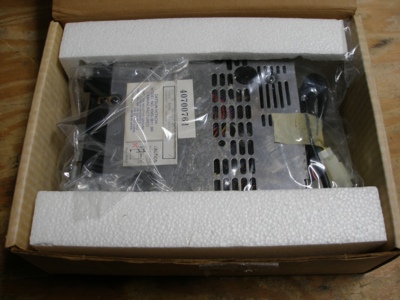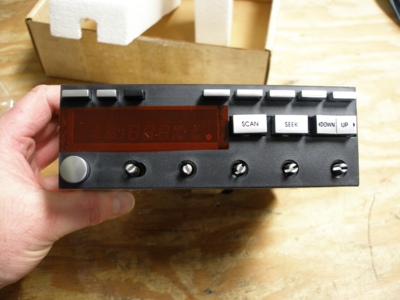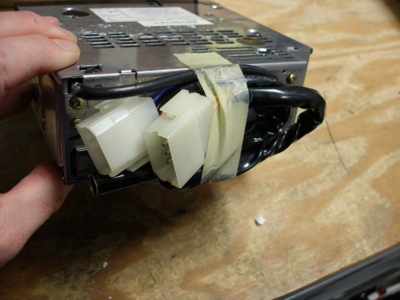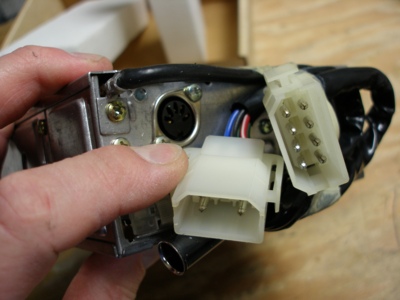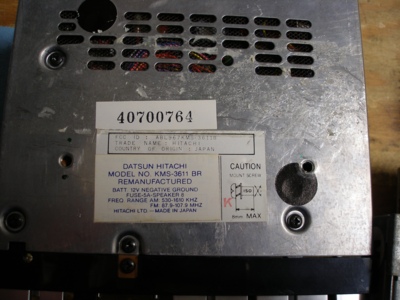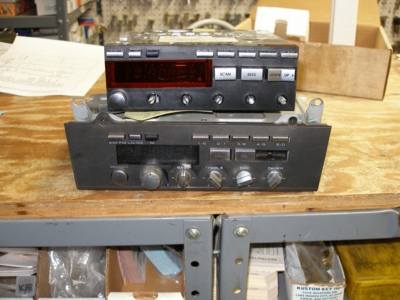 Yup, it's a genuine reman Maxima radio. I'd forgotten I'd bought this thing.
In other radio news, two of my five radios have broken tuning "Up | Down" knobs. I looked hard at fixing the one I installed today.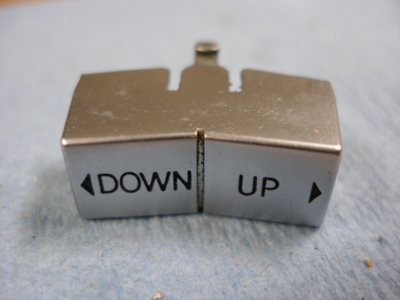 The "arms" of the knob that are supposed to snap/engage into the radio's face are warped inward and will not snap into place. No "before" pic, but I cut a piece of .050" wire and carefully put it where it would do the most good, making the arms parallel again (click on any image for larger):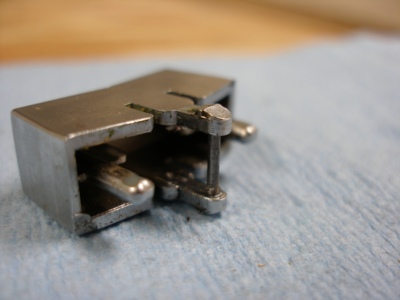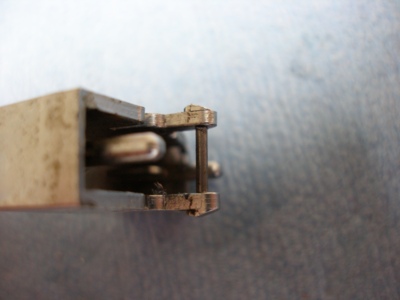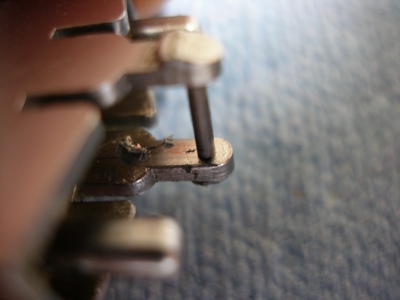 Then I coated the wire with RTV, in case it dropped out and into the radio: insulation: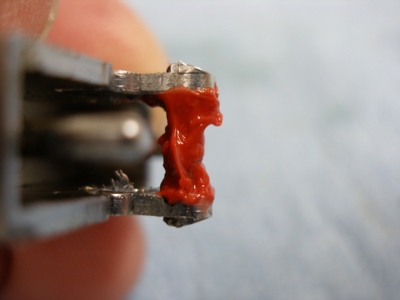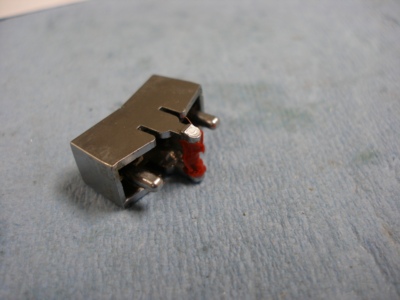 Although I got the length of the wire correct to make the arms parallel, there isn't enough spring in the radio's face, and when I went to install it, I used too much force and one of those arms broke off. So, no fix. It's a cosmetic blemish though, because the Seek & Scan buttons work OK, and I use the presets anyway.