This thread is for my old friends Doug & Maggie, now in Newberg, Ore. They've got an assortment of old cars, and Doug wants a Wagon with a roof rack in his harem . . . er, stable of vehicles. I found this one next door to the "new" shop where we moved in our business park.
1998 Sable, silver/dark blue, 140k miles, Vulcan 3.0l V6 (ie the same pushrod engine as in my Aerostars, many Rangers, Taurii, etc.). Sitting about a year. Purchased for $350 and represented as being driven to where it was parked but with a "blown engine".
VIN is 1MEFM 55U2W G6026 15
Pics are for Doug & Maggie, and also for myself for reference, so there are some repeats. Not great for storytelling, but necessary sometimes for reference when reassembling, etc.
(click on any image for larger)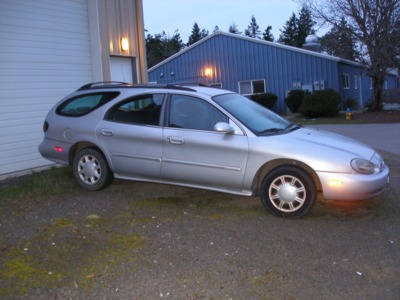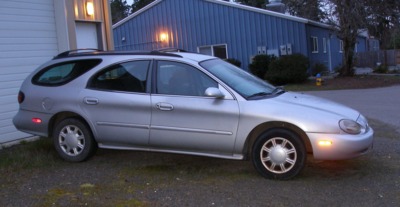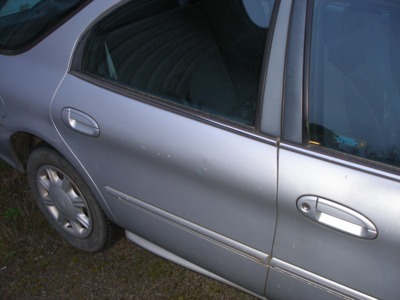 A small dent on passenger rear door.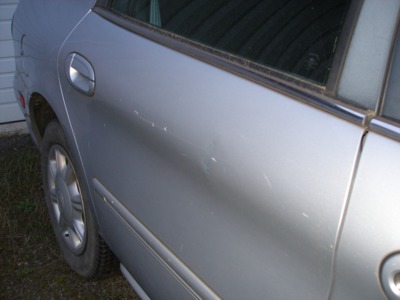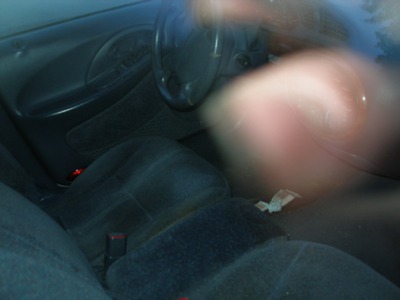 Interior fairly dirty.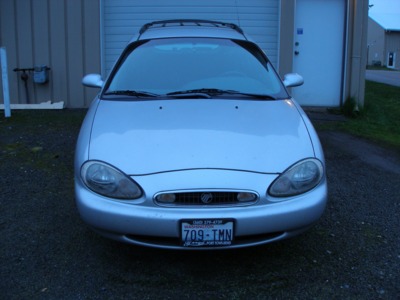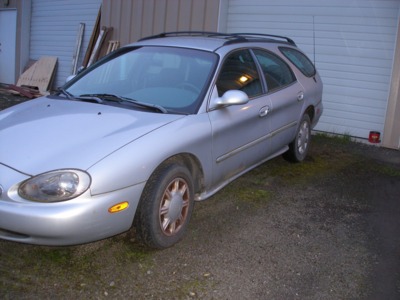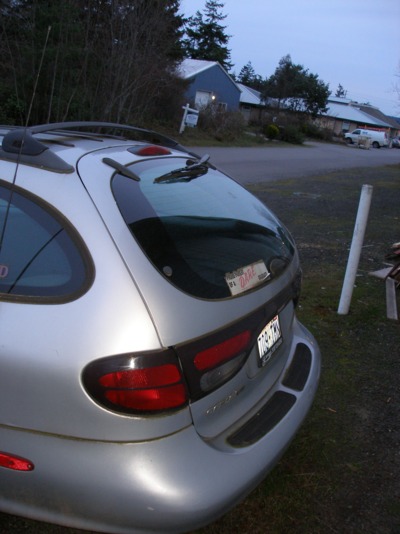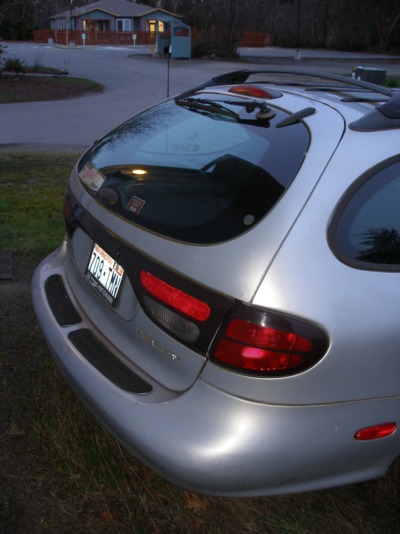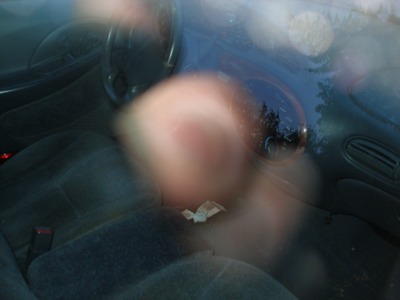 This engine fired up pretty easily. However, it has a valve stuck open on the firewall side bank, center cylinder.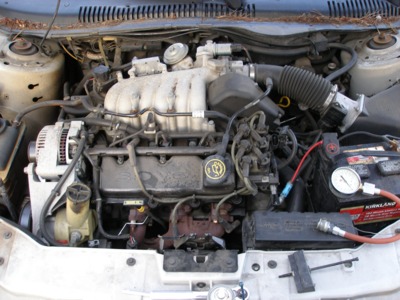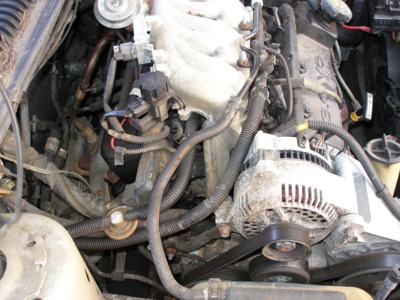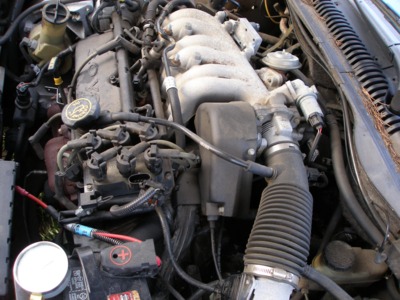 I found (via CL) a wrecked/totalled 2002 Taurus with only 70k on it, and bought this engine for $475, pulled and placed in my PU. I was able to start it and hear it run before buying it, and they pulled it out that night. I picked it up the next day

The intake & exhaust manifolds are different, but the head casting numbers are the same (I'm told), and there are only minor differences in the block. Utilizing the Sable's intake/exhaust and wiring harness
should
make this a snap to retrofit.
Other good news: I got a 2.5 year-old Interstate battery with the deal for $10 more, and a spare starter too. Even the serpentine belt is in great shape! This is a nice, clean engine.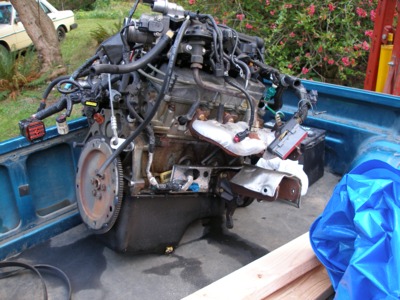 Note the raised 'X' in the block's casting on the cylinder sides. This was reportedly done to reduce noise and strengthen the casting. The black sensor just below the casting plugs is pretty much the only difference between the 1998 block and the 2002 block. It won't be used when installed in the Sable.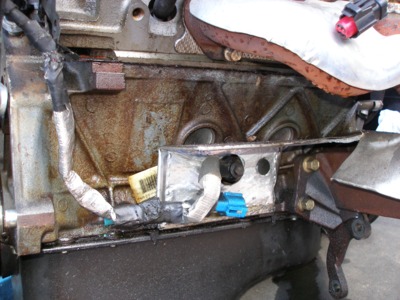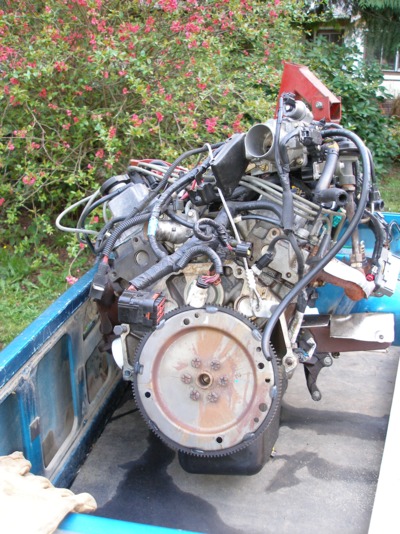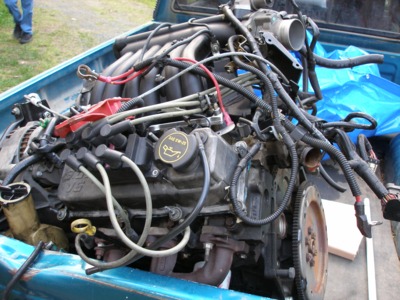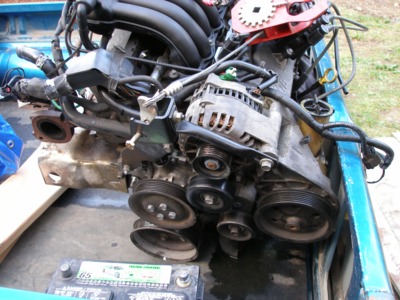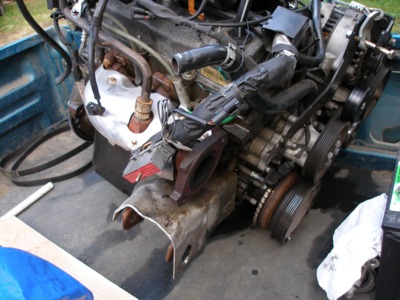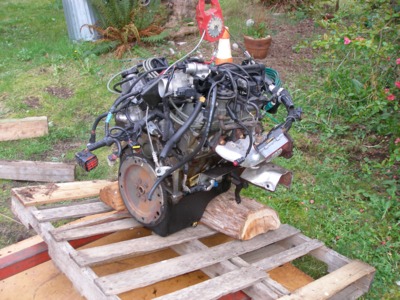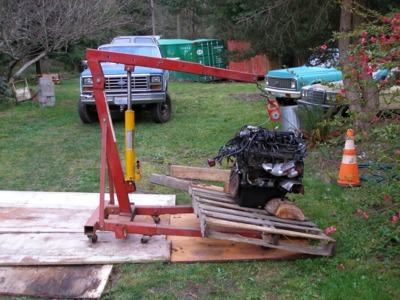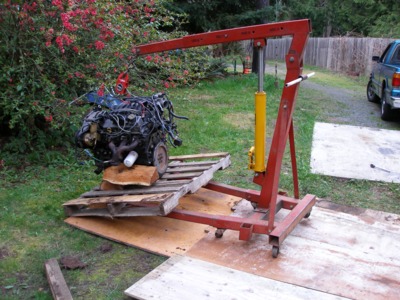 Servicing the engine assy, PS rack, or transaxle requires removing the whole shebang as one unit, from the
bottom
. Having one cherry picker, two floor jacks, four jackstands, three piano dollies, and a nice, flat floor is the second-best way to deal with this. The
best
way is to pay someone else to R&R it. My helper had to go to San Diego, so I'm doing this myself.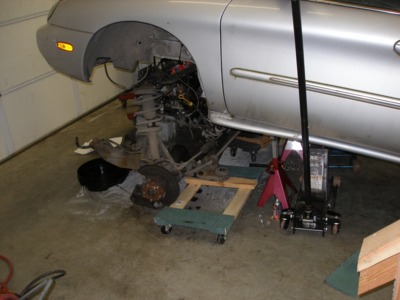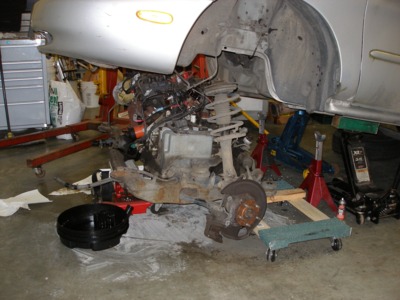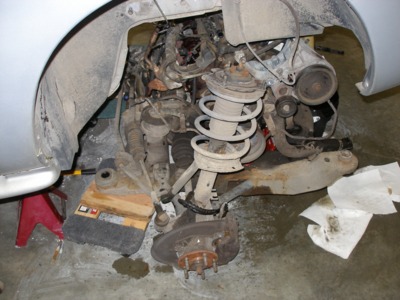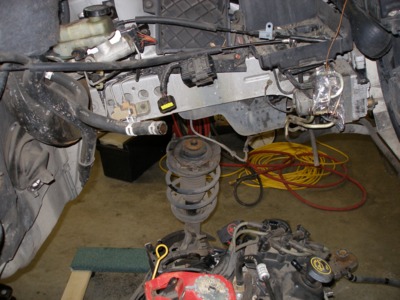 The new shop is much smaller than the old, so space is very much at a premium. I can't get a good side shot to show this, but the Wagon has to be lifted
way up
in the air, to clear the struts and valve covers. The factory way is to use a special jack, a car rack, and separate the balljoints & tie-rod ends. This method (from a guy who does this a lot, and posted pictures) leaves the struts mounted to the cradle and takes everything down together. Downside: you need a
LOT
of lift.
The wye pipe and cat converters have to be removed before you can drop this out, and that was a good 90 minutes of cursing and Dremeling the old bolts off. Lots of sparks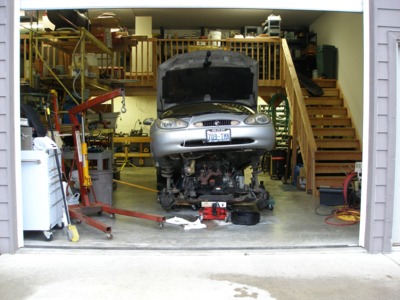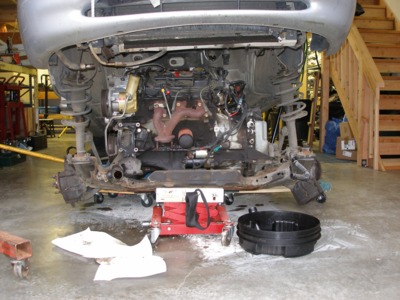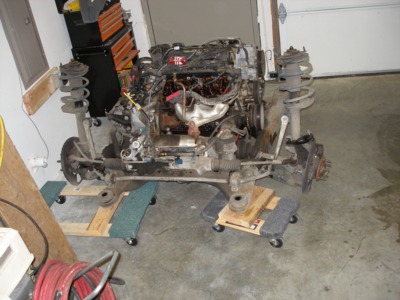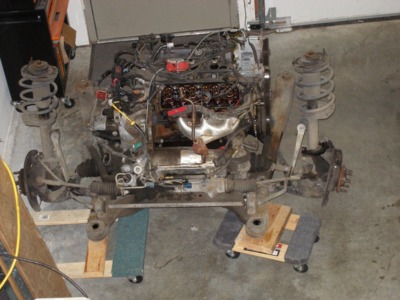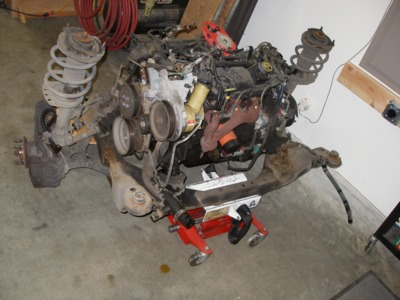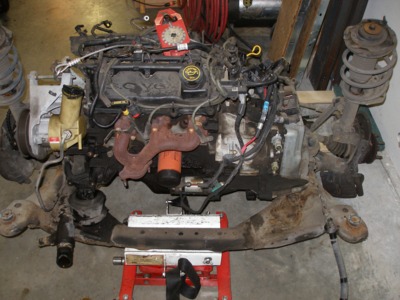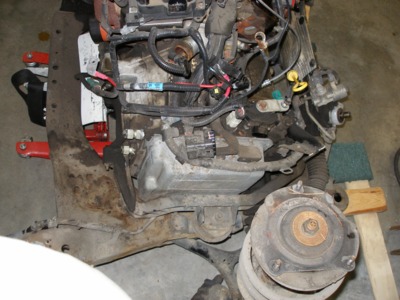 Tomorrow, I start swapping the engine, then the manifolds & valve cover gaskets. Future has a trans flush too.