I have TWO of the rare one-year-only (for the LD28) L4N71 automatic transmissions.
The diesel version has lower 1st & 2nd gear than the gasser (3rd & OD are identical). For more info, see
this post
.
I have not driven either of them.
(click on any image for larger)
One of the diesel trans
was represented to me as being a good one. I paid $250 for it. I've cleaned the exteriour of it and sucked out the old oil, which looked used-but-OK.
(more info & pics of this trans are
here
.)
The other is actually a L3N71BOD, but it came from an '83 diesel Wagon.
.
I think I cleaned it up some from this pic. More info on this trans is
here
.
Both are for sale. The first one (that I paid $250 for) is . . . $250. The other, $75. Both are "AS-IS", because I have not personally driven them.
I also have a L4N71b from a 1983 gasser L24E, which will probably bolt-up to an LD28, though the torque converter has different characteristics, the trans' internals ARE different, and the shift points would be wrong.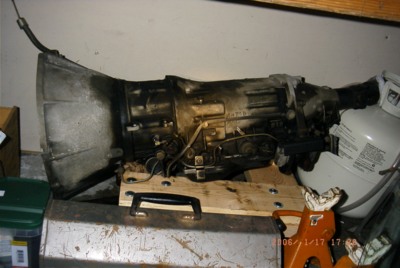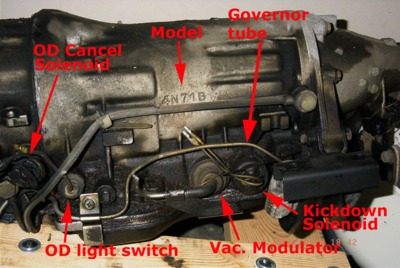 It came from a local gasser '83 Sedan, in storage since 2006, and I know the owner and the car was scrapped due to having been hit hard. The trans is known-good and I haven't cleaned it up. I have $100 into it from the JY that pulled it for me, because I didn't get to it myself before it got hauled to the JY

Again, this is a known-good gasser L4N71b.
Email only, please.