I have one (last one) head gasket "set" that includes intake/exhaust gasket, plenum upper/lower gasket, and valve stem seal set. It's a Payen DK080 set, with ITM numbers 09-10511 as the California distributor number. I have no idea if this is a 0, 1, or 2 notch gasket. $40 for the whole shebang.
This gasket is sold, 15Apr2012.
(click on images for larger)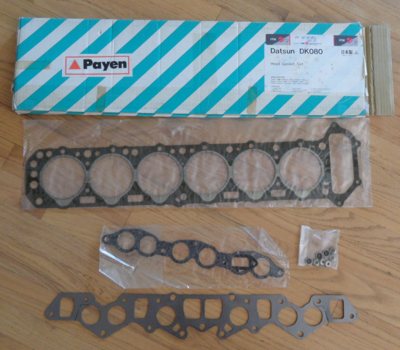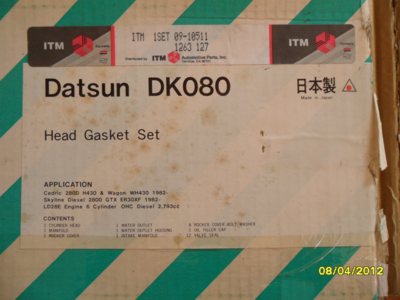 And, I have one "conversion" gasket set, just add a head gasket set (like the one above) and you have a complete engine gasket set, plus the front & rear crank seals. McCord No. is unknown, but someone has taped "AES 323" and written "033-003X" on the box. $30 for this one.
AFAIK, these are the last of my LD gaskets.
Shipping from US ZIP 98019.
There are NORS (New Old Replacement Stock). If you buy both of these, take off $10 from the total.
It's best if you email me, as I don't check in here often anymore.