Our local co-op-style BD dispensing arrangement when bye-bye late last year -- the local officials could not look the other way any longer. Nearest retail BD is about 40 miles away.
This impacts my use of BD considerably.
My plan is to use excess warehouse space to house a std 275 gal. IBC tote up at 12' on top of some industrial racking, to forklift it down into the util trailer every four months or so, and drag it to the BD distributor and have it filled myself. Me & my co-worker will be pretty much the only ones using this fuel, so I should be able to get away with filling it 3-4 times per year.
Totes are plentiful, if not always cheap. One will come along.
I bought a Fill-Rite totalizer a couple of weeks ago, from John Lilley in Medford, Ore. area, for $45 shipped.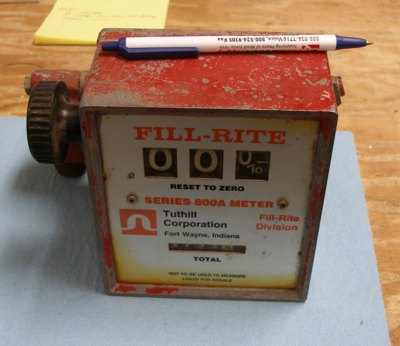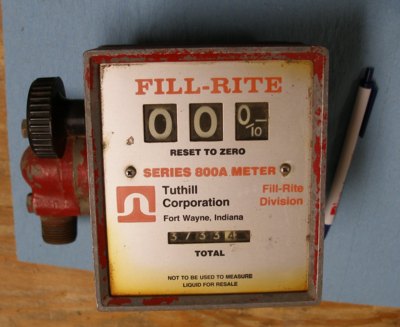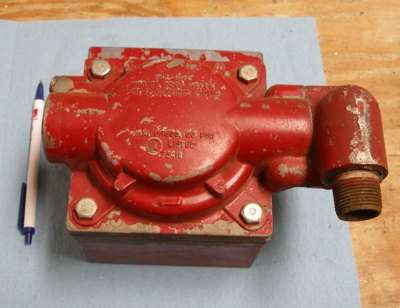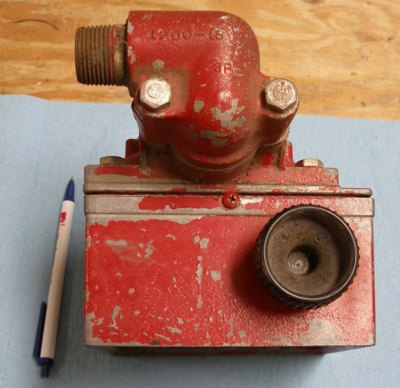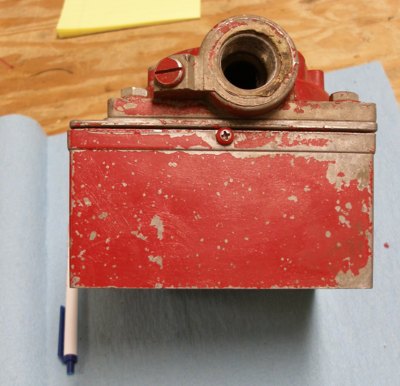 However, luck was with me yesterday, and I was actually able to buy a complete Tokheim setup off CL:
Gas Pump 120 Volt Bio diesel - $150

Reply to:

sale-617967702@craigslist.org

Date: 2008-03-25, 7:52AM PDT

Tokheim Gas Pump

120 Volt Model 515

Older and a little Beat up

Re-Settable Gallon Gauge

Works Well may need new Pump Handle

Found one online for $20

Click Link then Search

"NOZZLE"

http://www.benfordfueling.com/index.shtml

Scroll down the page and find

"Husky VI swivel Features: Multi-plane, full 360 degree spherical rotation"

This pump similar to the one that I am selling

$150 Cash

I am Located

14 Miles North of the Tacoma Narrows Bridge

13 Miles South of Bremerton

5 Miles South of Port Orchard

Just Off HWY

If You Can't Come Take A Peek Don't E-Mail Me!

If You Can Send Me Your E-Mail Address & Best Time To Call

# Location: Beautiful Olalla
It runs quiet, pushes air. That's as far as I've gotten so far.
Guess I won't have to find one at the Portland Swap Meet next week.