When I got my '82 Wagon back (after selling it to a co-worker in 1999), none of the cruise control indicators would light, although the CC works.
Today, I investigated.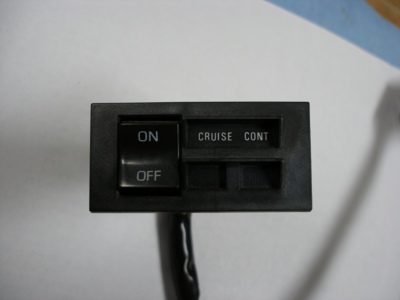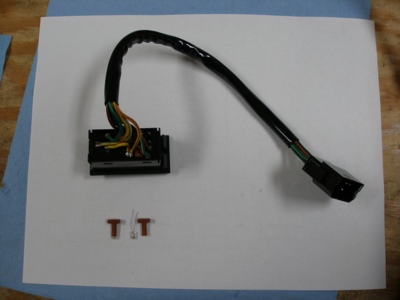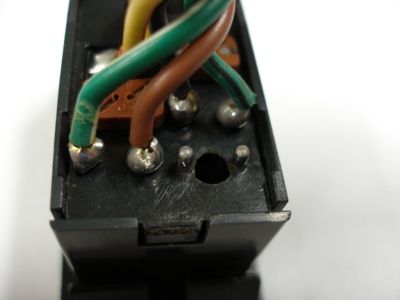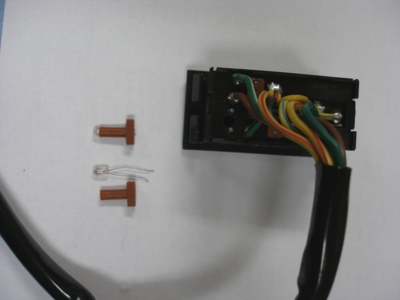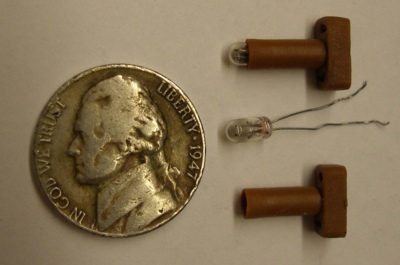 These are (apparently) T-1 form factor incandescent lamps with wire leads. That lamp is 3mm (~.118") diameter -- that's less than 1/8" !
In this close-up, you can make out the broken filament, on the lower leg:
After carrying it around in my pocket for a while, the filament got worse: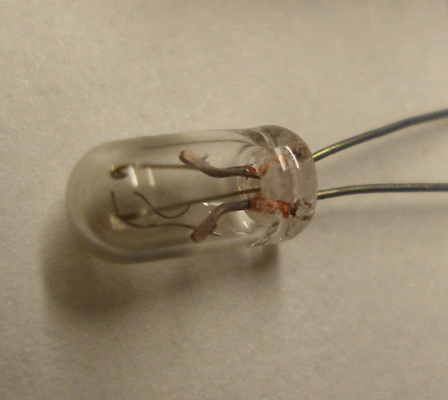 Newark sells a pack of (10) of these for $8, Their stock No.
50N8118
,
SPC TECHNOLOGY number 2182
I imagine that getting the lamp back into the soft silicone holder, and wrapping the leads correctly is going to be quite difficult for my fat fingers. These things are
small
: