Some fuel tank differences I've noted across three of the several 720s I've owned. According to Nissan FAST parts application, the tanks available vary as to bed length and cab style (as well as fuel type).
As mentioned previously
, diesel tanks are not internally galvanized because diesel can etch zinc and zinc plugs filters and possibly other nasty stuff. For that reason, when swapping the SD into a gasser truck, it's a good idea to swap the fuel tank too. Problem is, it appears that there are
eleven
different part Nos. for the diesel fuel tanks.
The tank from "Lela", 1982 720 KC SD for Mercer Island, my first. I did not think to measure the tank: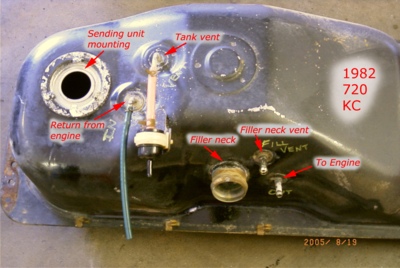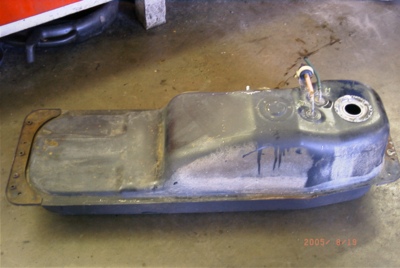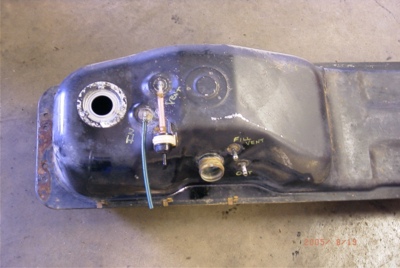 The "Orting Truck's" 1981 720 Std cab = 13-1/4"H x 32-1/2"L x 14W
The "Bellingham Truck's" 1982 Std cab = 12"H x 41-3/4"L x 14"W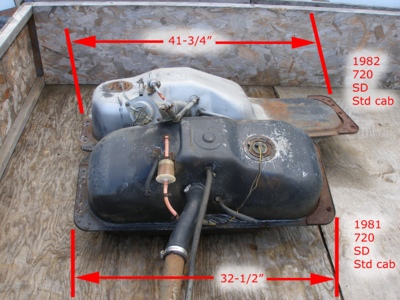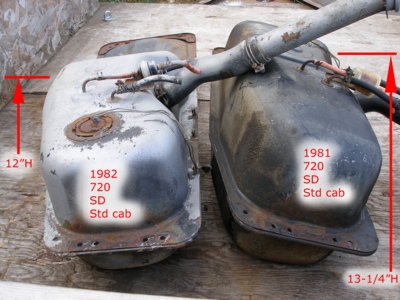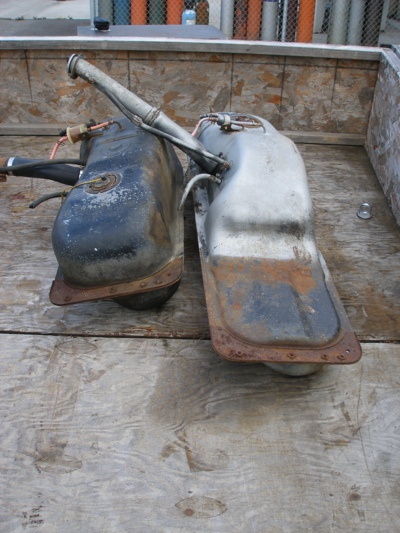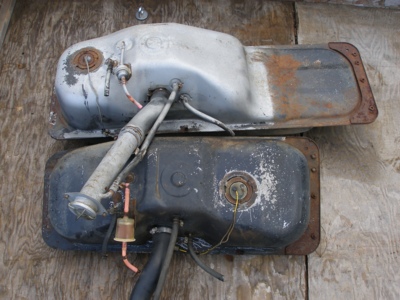 Kicking Nissan FAST for a long time got it to spit up this info. This is (I think) all the fuel tank part Nos. for all the diesel-equipped 720s through the end of the 720 run.
(click on image for larger)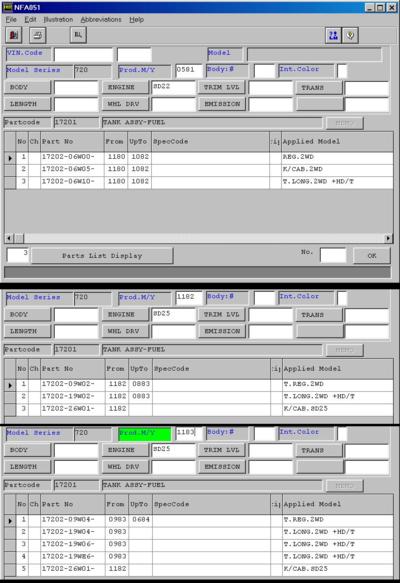 Legend of applicable abbreviations:
Reg
= Regular Bed Truck
K/CAB
= King Cab
HD/LB
= Heavy Duty Long Bed
T
= General term for Reg & Long
LONG
= Long bed truck
HD/T
= General term for HD/LB, HD/W and C&C
Simplified table: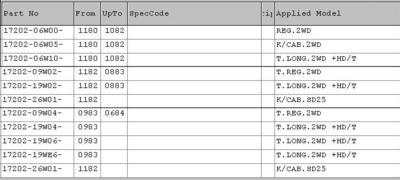 If someone volunteers to type that up or OCR it, I'll include the text version here for the Search feature; I'm too tired tonight to transcribe it.