There are a couple of thermostats that will physically fit the SDxx engine. Installing the wrong part will not cause problems in cold weather. But in warm/hot climates especially when you are hammering along in 4th and 3rd gears at full throttle, then the wrong design thermostat (one that does not close off the "bypass port" when the thermostat has moved off the full closed position) will permit a significant amount of coolant to bypass the radiator. Not desireable.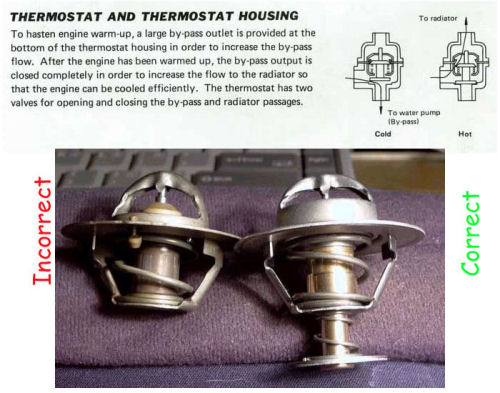 When the thermostat is CLOSED, the bypass port is uncovered. This allows coolant to circulate around through the engine block, head, water pump, and the heater too (if the control valve is open).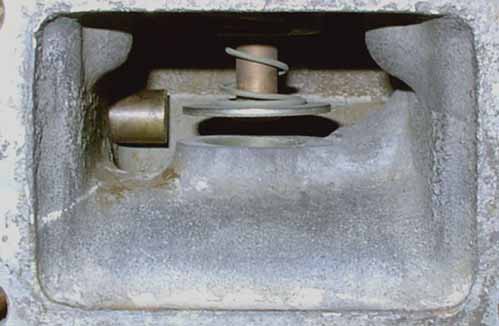 G.Guest)
As the thermostat opens to about mid travel, the bypass port is closed off completely which ... forces ALL coolant to route through the radiator to get back to the water pump inlet.