[I originally wrote this in Aug-2004 in another venue; now I am reposting it here.]
I was cruising the AllData DVD tonight, looking for something (don't bother buying it: although the AllData CDs/DVDs are nice for some marques -- it's great for my old Ford -- it's useless for Nissan diesels. AllData shows practically nothing for my LD28 nor for the SD22). I ran across this interesting tidbit.
Some of the text of this TSB:
TECHNICAL BULLETIN TS87-122
Date: September 7, 1987
Models: 1980-1986 720 Trucks
TRANSMISSION SHIFT BOOT
APPLIED MODEL: 1980-1986 720 Trucks with 71B Manual Transmission
SERVICE INFORMATION
The shift boot on some 720 trucks with the 71B manual transmission may become loose due to oil and/or ozone contamination. When this condition occurs, dust and water may enter the transmission through the striking rod guide.
To correct this condition, tighten the shift boot with two plastic tie wraps. If the shift boot is cracked or damaged, replace it with a new boot, and tighten it with two plastic tie wraps.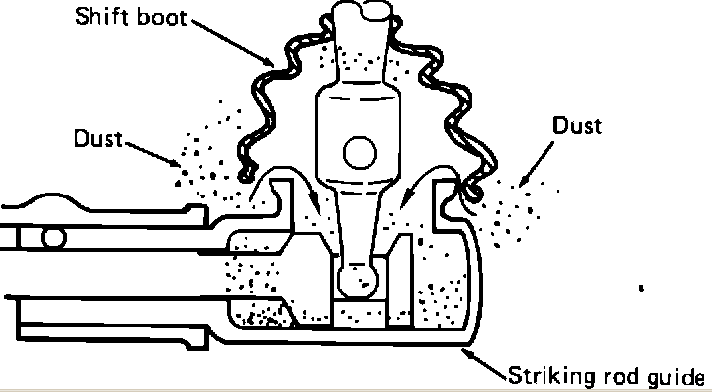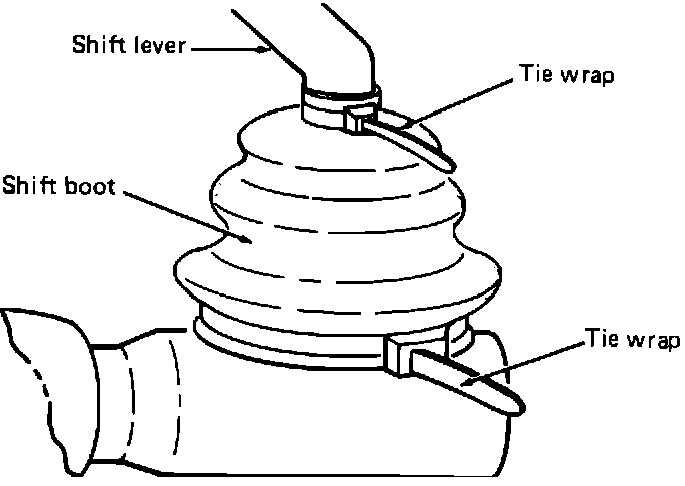 On mine, I just put a nylon wire tie on the lower edge. The upper fits to the shift rod so tightly that I can't imagine it leaking anything unless it cracks badly.