In times past, a typical bypass filter required a separate canister, plumbing from an oil gallery and plumbing back to the crankcase. (Note: commercial diesel applications typically have a LOT of room for large filters. Passenger vehicles often pose a problem in this respect).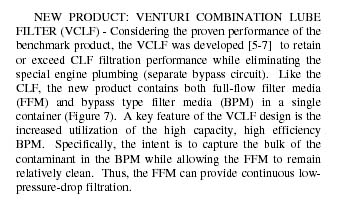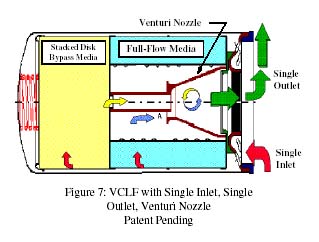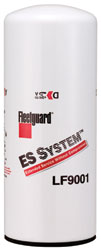 Proven to remove 3 times more contaminants than the competition
The Fleetguard® Patented Venturi™ Combo Oil Filter
As every trucker knows, sludge contaminant is a major enemy to your engine. Fleetguard® is the only filter manufacturer to provide the essential balance of high efficiency, high sludge holding capacity and high flow ability - designed to meet all Cummins specifications. In fact, the Fleetguard® Venturi™ Combo Oil Filter has been proven to perform up to 4 times longer while removing up to 3 times as much contaminant as competitive filters.
Fleetguard's unmatched product quality and best warranty in the industry make the Venturi™ Combo Oil Filter your ultimate filtration solution.
Venturi™ Combo Oil Filters are available for all major engine applications.
Get your Fleetguard Venturi Combo Oil Filter at your local International® dealer today. For more information, call (800) 22-Filter (800) 223-4583 or visit:
http://www.fleetguard.com
.