I know some of you have already discussed this with me via email, but this is a new medium, so I'll rehash it.
The Gen1 doors crack. If your door rattles when you close it, it's cracked.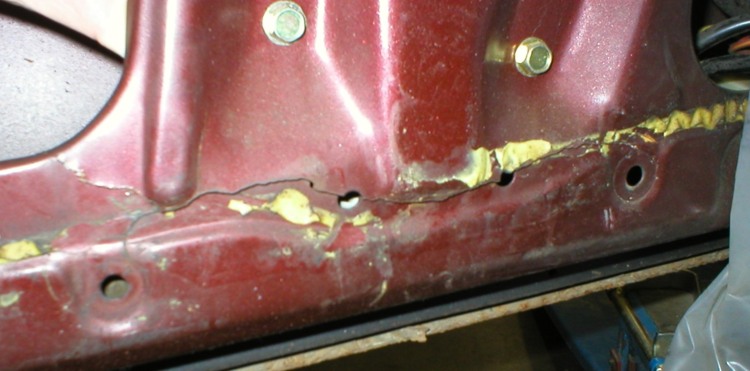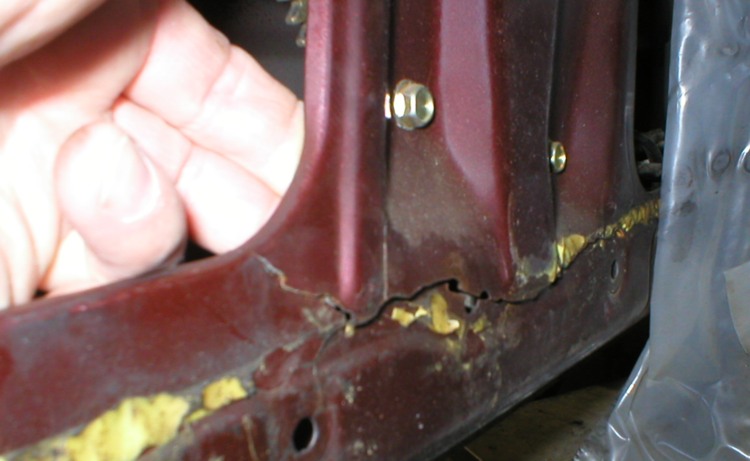 The yellow stuff is old glue, apparently factory installed.
This is the bottom of the driver's side front door, just below the power window mounting -- the two 10mm bolt heads you can see are the lower window regulator mounting bolts. Both front doors have identical metal fatigue, and you can hear a heavy rattle/clunk when shutting the doors, when the portion of the door carrying the window motor & regulator oilcans.
Six years ago, I had identical fatigue on my Aerostar's doors, and fixed those using some custom aluminum double plates to reinforce over the cracked area. However, that's going to be harder to do with these doors.
I fixed both my front doors in Apr-2004 like this: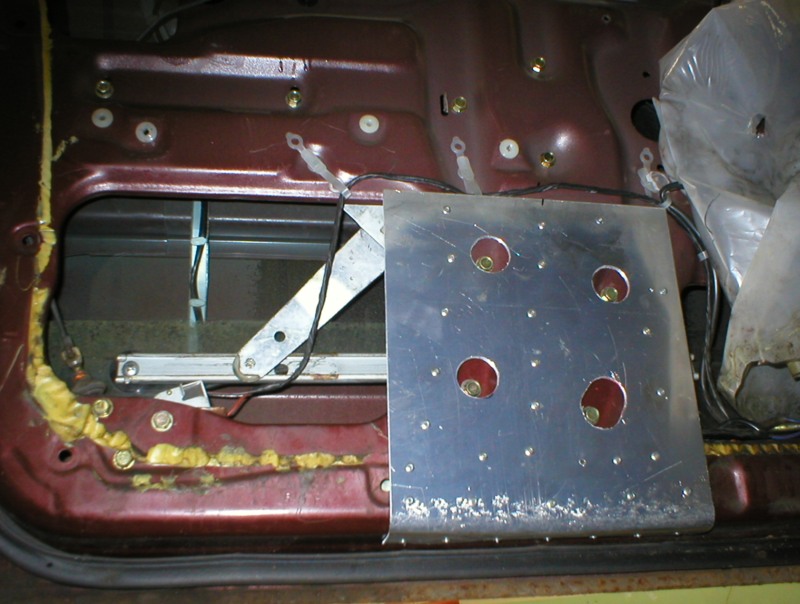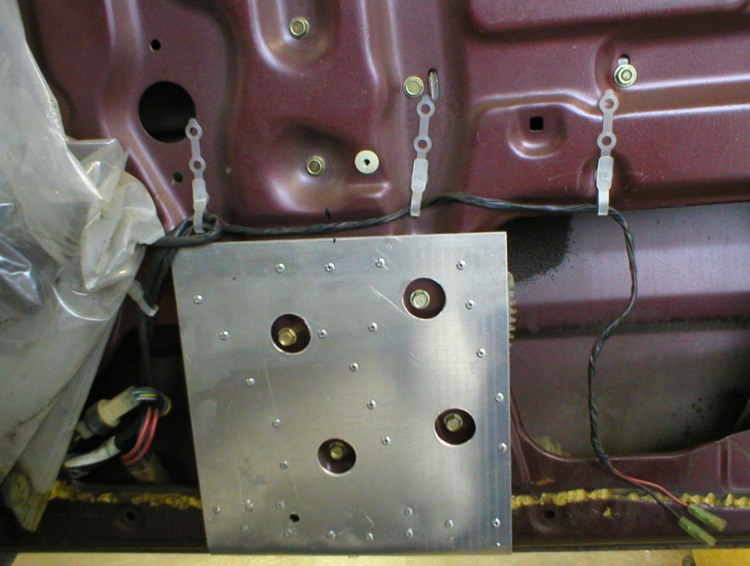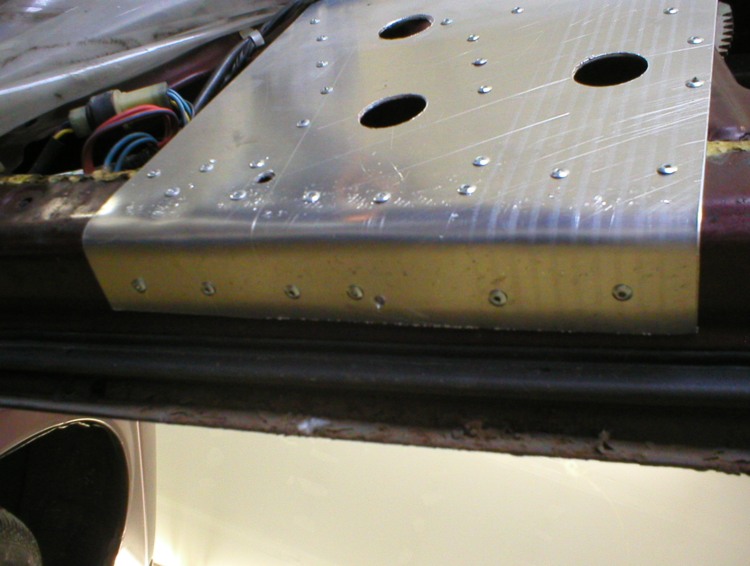 I did a similar fix to both doors on my '89 Aerostar six years ago, which is my daily driver. On it, I can hear some minor rattling in the driver's door again, so it may have broken loose, or another crack developed. On that one, I used bolts/nylock nuts and a heavier alum. plate, but I didn't have to wrap the lower door edge like I did on the Maxima; there was plenty of solid metal to attach the doubler to, without having it extend around a corner!
I thought about welding, but . . . well, I'm a lousy welder, and once metal fatigue cracks like this, it's difficult to weld it and have it not re-crack, at least, that's what I've found on related projects. Doubler plates have worked pretty well for me for similar projects.
A shop down the street sold and cut me the two panels (9x10") for $5. For both. Can't beat that! I did have to go buy a new hole saw, though. My old ones seem to be missing (again). And I had to buy another box of 100 aluminum rivets.
The big downside to the above fix is that it does show, in a minor way. If you get your head low enough, you can see the "wrap" on the lower edge, because the inside door panel does not cover it. But my car is a rusty '82 wagon that lived its first 15 yrs in Pennsylvania (though it didn't get driven much) and it's starting to lose parts of the rocker panels. The floor is solid but the rockers have a couple of minor (quarter-sized) holes showing.
IOW, the fix is appropriate to the vehicle. If it had been a nicer car, I might have cut a doubler plate that extended in different directions and which didn't show, but I put two of those panels on and did it all (two doors, including pulling/replacing the door panels, and re-gluing the plastic liner sheets so I don't get drafts inside) in about three hours, and to do it nicer would have taken twice that long for only a minor improvement in cosmetics. To me, having the lower edges of the patch panels show is minor.