I bought a lot of Clevite TB96 cam timing belts from Nothern Auto Parts on eBay, for a very good price. All in the same box and label, but various mfgs of the actual belts (Perfect Circle, Pirelli, etc.).
(click on image for larger)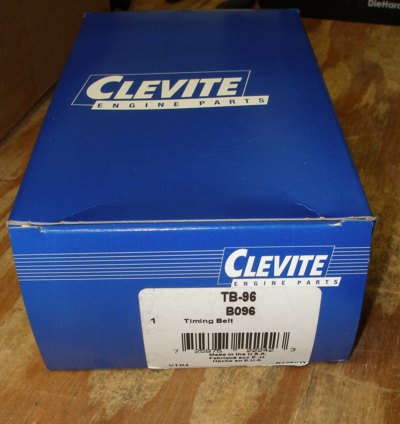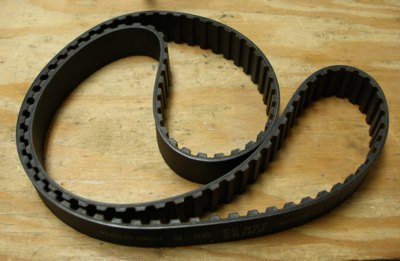 The CD17 has two timing belts: one drives from the crankshaft to the cam, has two tensioners and drives the water pump too. This belt fits that side of the engine. I
think
that that belt is
13028-54A85, $32
, but there is some confusion. See the pic: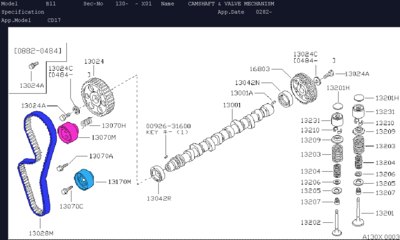 The other belt goes from the other end of the camshaft to the IP. I don't have this belt: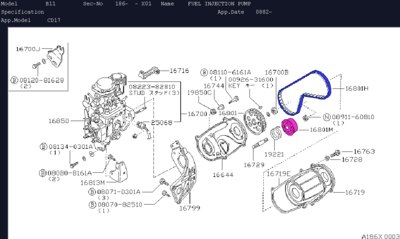 So, I have at least nine more new cam timing belts than I need. And probably will have, for years.