So I picked up this 1971 521 that had been used as a parts truck, but was still quite complete as most of the hard to find parts are still on it.
Missing/Needed:
Grill
Grill surround trim
interior rear view mirror
Extra parts:
extra set of wheels with no hub caps
OICS:
as it sat when I picked it up: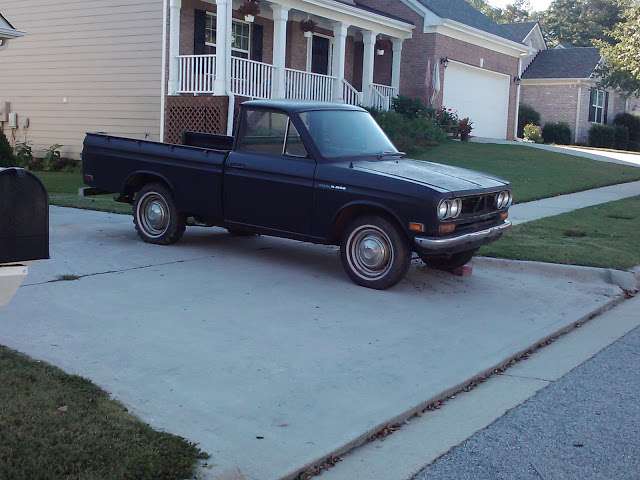 Slight damage to the Left front fender, but nothing too terrible or out of my ability to fix..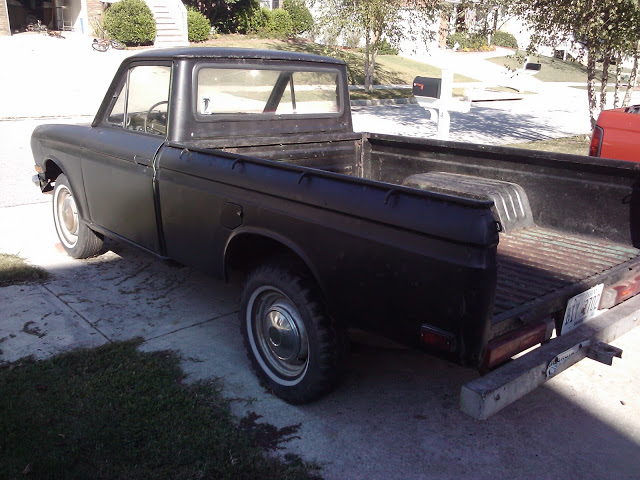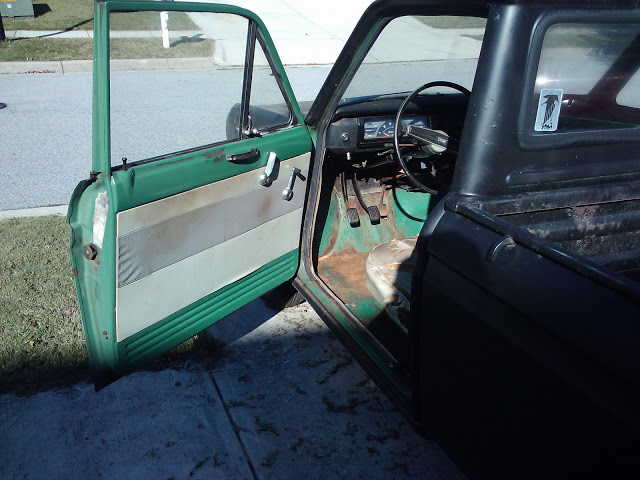 at the shop: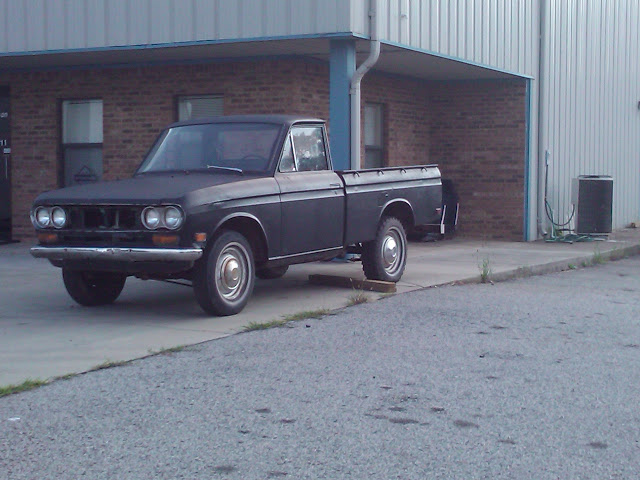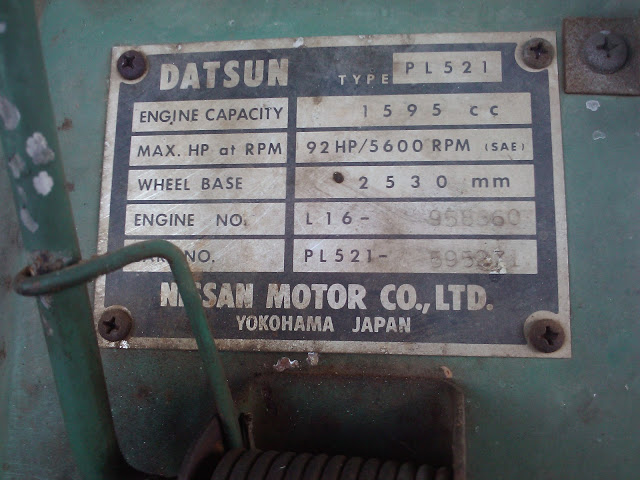 ZERO rust-through in the floors(but the left side body mounts are gone??)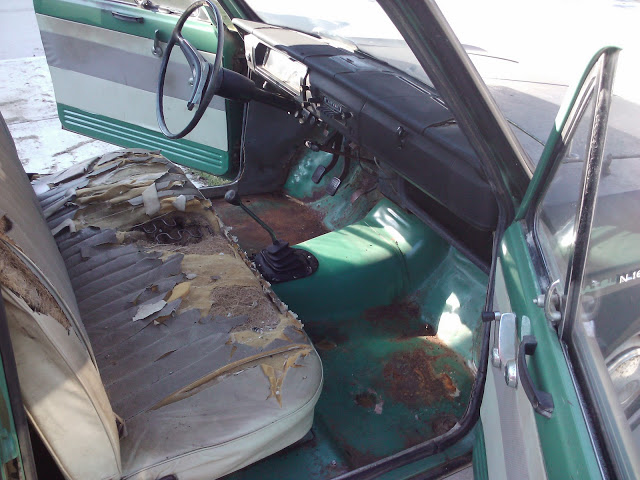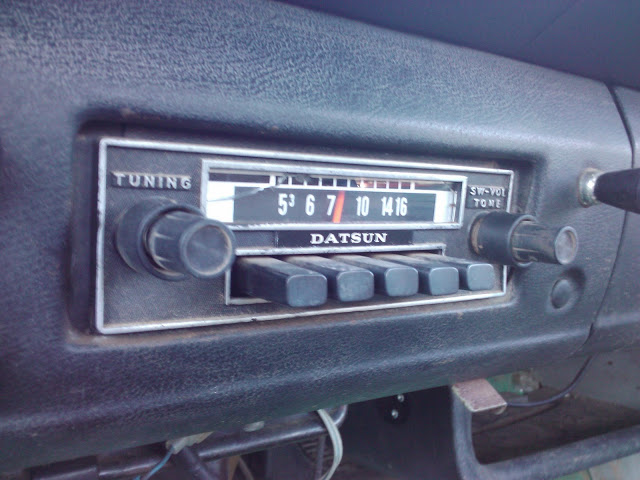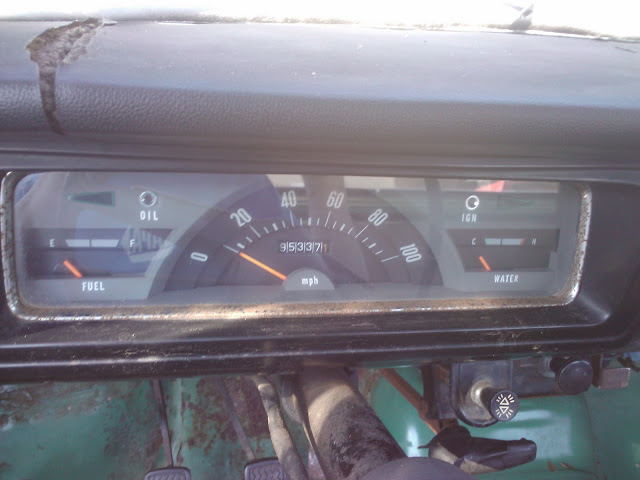 Plan is to paint the body/cab a strong deep red (free urethane paint) while the frame gets painted in epoxy primer and black.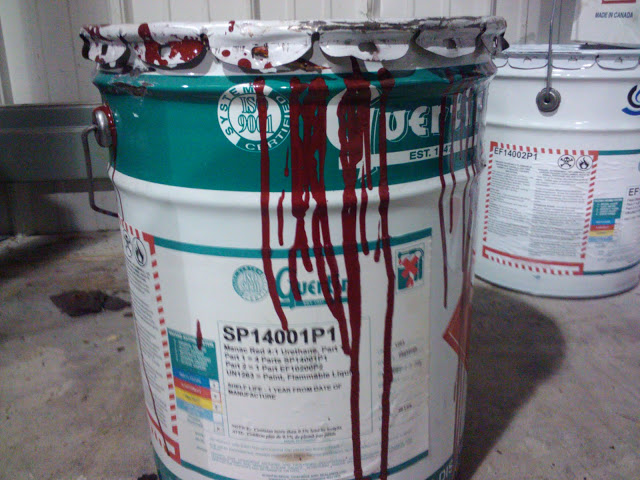 now there is a lot going on already for this truck....
81' 720 4x4 frame getting a Dana 44 up front and another full width axle(Ford 9" or another Dana 44 in the back). Currently in the middle of stripping the frame down to bare essentials before epoxy primer and mounting the new suspension.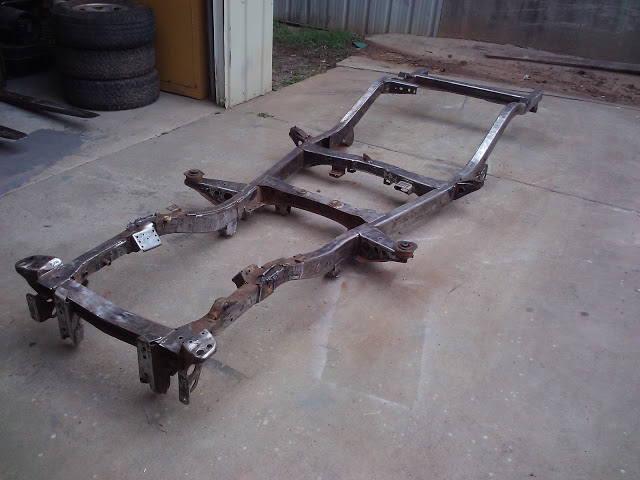 before the 7(spread out) days worth of work it took to get to the above photo: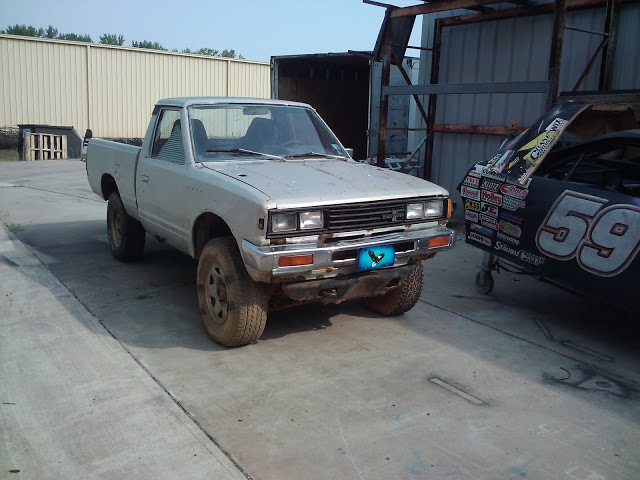 Floors were gone, damage on every fender from wreckless offroading by the previous owners, and 290,000 miles on the clock!