With various sources (including the FSM supplement) saying cod liver oil was the thing to use as a leather preservative on the pneumatic governor diaphragm, I followed that advice.
"Experience is the best teacher"
Today I decided to install that new pneumatic governor diaphragm I've had sitting on the shelf for a couple of months. You can get one of these at a good price at:
http://www.southwestdiesel.com/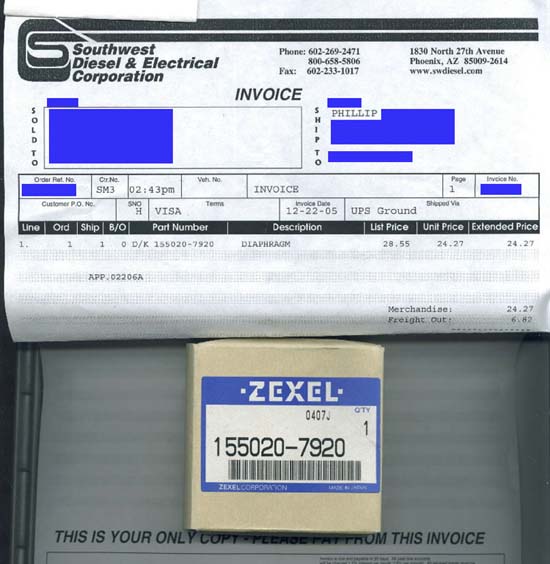 What I found after removing the diaphragm cover is the subject of this post. Let me say that I had this cover off about a year ago so I -know- what shape it was in then. Apparently the food grade cod liver I used is not the cod liver oil one would get expressly for the purpose of preserving this governor diaphragm.
The semi hard rubbery black tar I found was unbelievable. See pictures.
This stuff had migrated all over the diaphragm, making it significantly less flexible than its new replacement. The tar also made its way between the fuel control lever and the governor housing resulting in a rather sluggish lever movement. I spent time with Q-tips and petro solvent doing clean up.
This time around, I'm using shoe leather oil (petroleum) and hoping for better results.
The FIRST thing I've noticed with the new diaphragm in place is the engine has MUCH snappier throttle response. Gee ... any wonder?
-Philip