The picture below is typical of Datsun/Nissan 720 pickup trucks having the Bosch inline injection pump.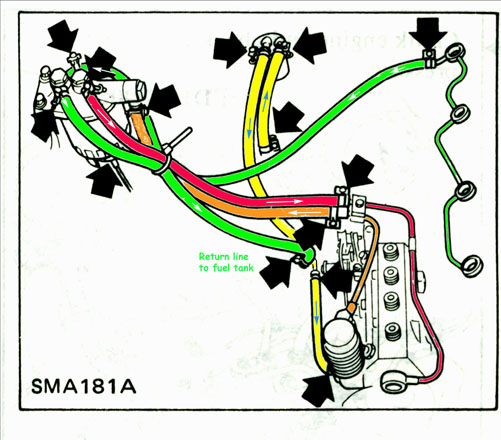 Incorporated into the OFV ("over flow valve") banjo bolt is a small spring loaded fuel pressure relief valve with a small orifice. If stuck closed (and even when it operates through the orifice) the fuel line pressure will be higher than spec (20 psi) and accumulated air will make its way to the injection pump. From the injection pump, the only way air can exit is through the injectors. The exception here would be manual air bleeding using one or both of the bleeding bolts on the injection pump.
See thread title: Fuel Filters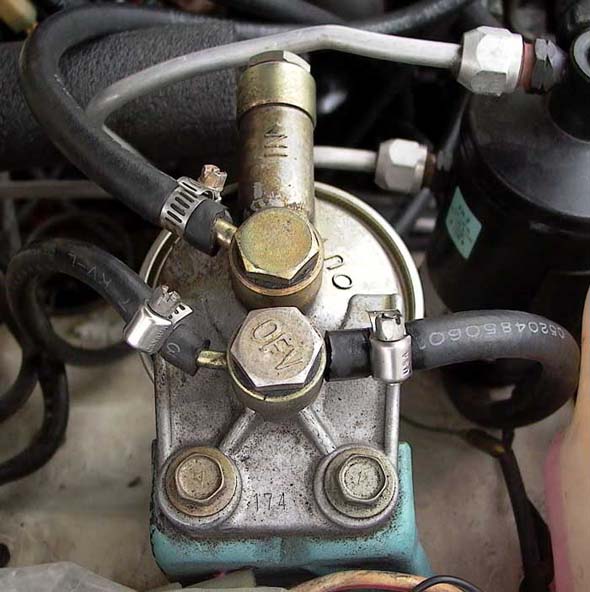 This OEM pressure regulator / air bleed is not perfect, partly because of its small flow rate relative to pump output. So air will still reach the injection pump when the fuel tank level is low. When this happens (nearly always associated with running the fuel tank at or near the Empty mark on hilly terrain or frequent traffic stops), the engine will run rough at idle until the air is passed through whichever injector injested the air.