Rufus, one of our three locksmith service vans that gets heavy-though-rural use is a '98 Astro. It has held up as well as can be expected, but urban use is much harder on them than where I am.
I am just returned from points south, and Chris was generous enough to allow me to visit his Astro LD28 and take a few more pics. No sheet metal was cut or reformed at all in his conversion, aside from a hole in the floor to allow the MT shifter through. The doghouse looks as if it will fit without modification at all; certainly, the engine clears the doghouse perimeter handily.
It's scary how well it fits. Only the oil pan mod is really on the difficult end. The EGR valve is fairly tight but does clear the firewall. Though he didn't use it, the LD28 PS pump could have been used (Chris uses the Chev Four's pump and a remote-mount plastic Volvo reservoir). While the A/C isn't plumbed, there is plenty of room for the compressor etc.
He's finding that the battery location might be a problem. I forgot to ask why the Chev OEM location no longer works.
I was looking at Astros in the JY today, and the Ford radiator Chris chose does give more room than the OEM radiator. I do not know how this impacts the A/C condensor location (if installed).
(click on any image for much larger)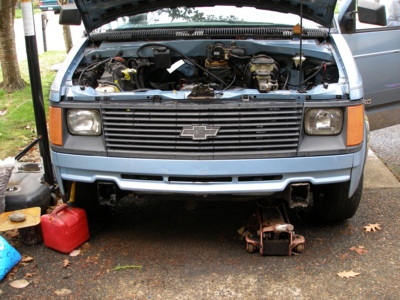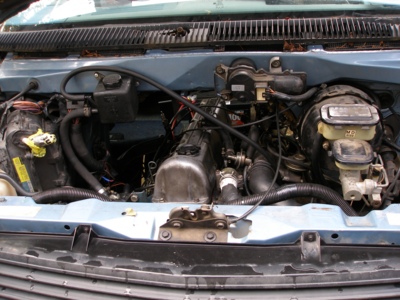 Almost an inch of clearance on that fan. Because of my bias, I'd probably go electric fans (more than one) and maybe try for the OEM radiator -- only to get enough room for the A/C condenser. But the fit on Chris' install is really good.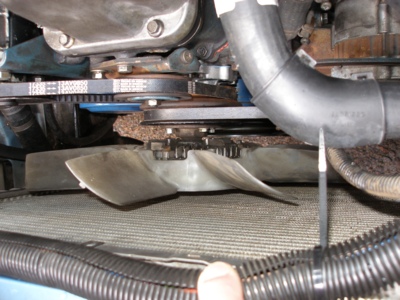 You can't tell from this pic, but there is plenty of clearance from the drag link to the oil pan, and though this perspective doesn't make it look like there's much room, the A/C compressor
will
fit fine above and to the rear of the drag link.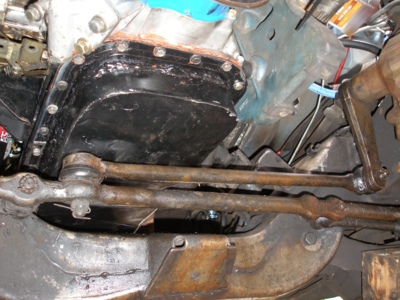 Here's the left-side motor mount. Practically a bolt-in.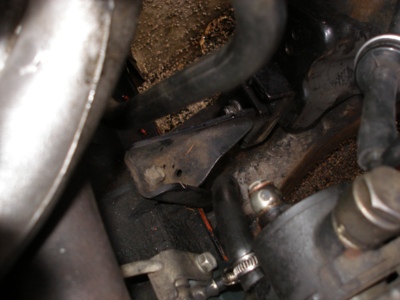 EGR valve is a bit tight but does not contact the sheet metal, at least in the driveway. Under load/torque still to be tested.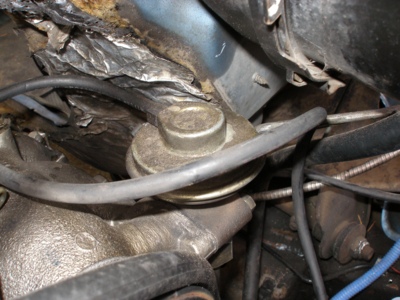 There's so much room above the IP, you could swing a cat in there! (though, as a Douglas Adams character remarked in a similar situation, "it would have to be a reasonably patient cat . . . "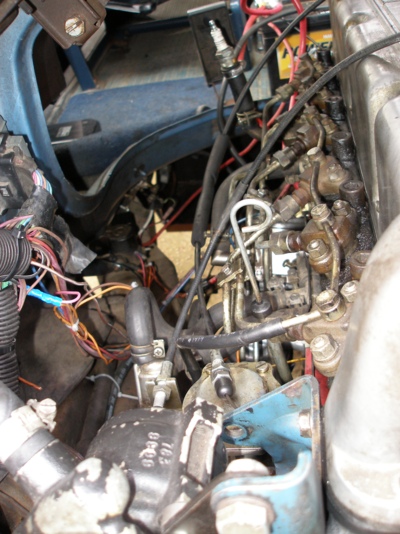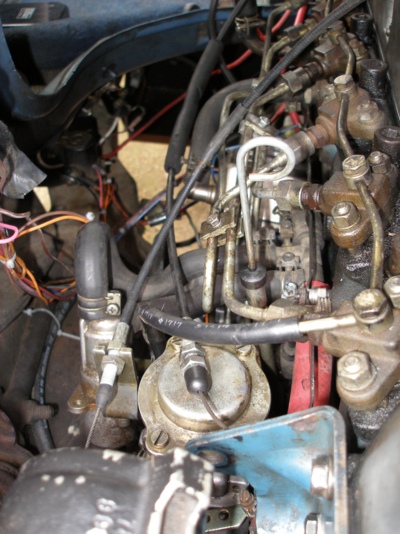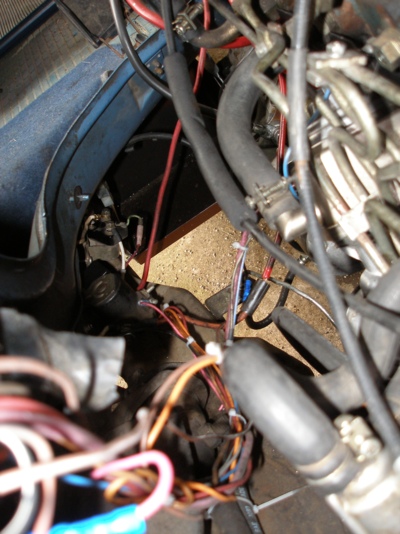 Lots and lots of room on the left, rear, and right.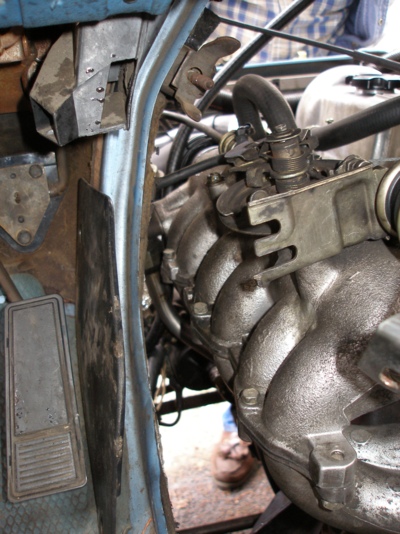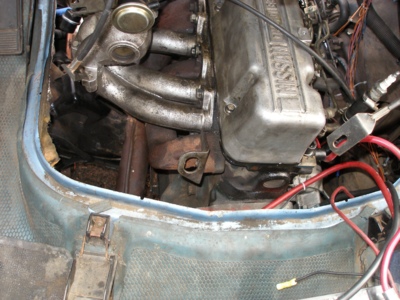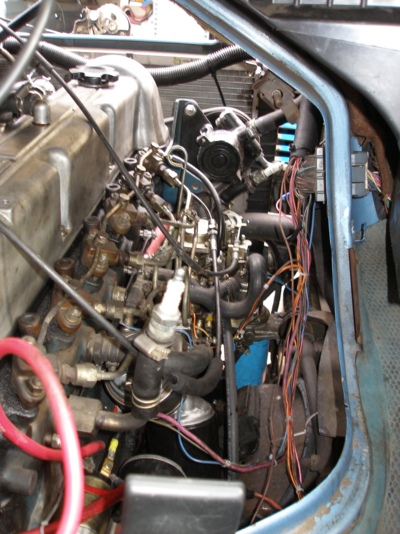 I wimped out on underneath shots. I would like to know about trans-top-to-floor clearance (because I would be interested in an AT installation, which is fatter up front), but it obviously all fits.