leadpaw wrote:where did you get the new oil hose, my local dealership wasnt able to get it at all.
Oil line from block to vacuum pump,
14665-16A10, $30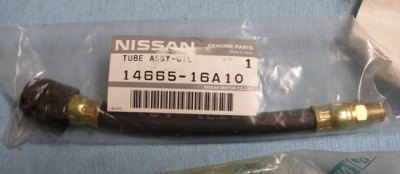 The drain line was cheaper,
14670-16A00, $18
You can see from the packaging that it's been sitting around a few years.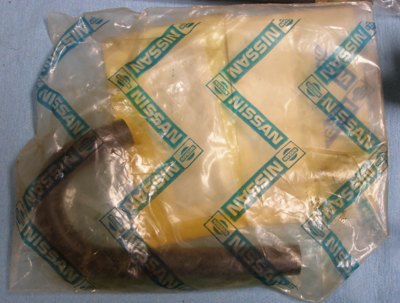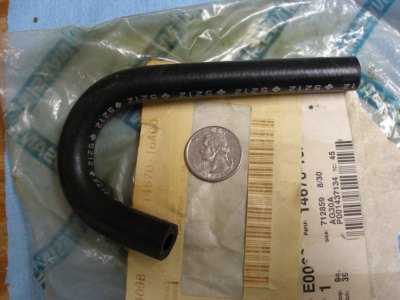 I had them in four days. Came out of the Nissan distribution warehouse in Memphis.
the throttle butterfly still moves freely with the filter on.It looks like the filter you have has a little more dish on top making the stud sit lower.
Hmmm. OK. Thanks.