I bought an '81 Wagon from a local JY. It is very rusty (perforation in tops of doors). Others have been robbing parts from it, so it is not complete any more -- missing the rear window, all fusible links, fuel filter/primer pump assy., WW reservoir, and some wiring is hacked in the engine bay. It
does
have original battery cables, uncut, with the original lead terminals in usable condition, a rarity.
182k miles showing.
(click on any image for larger)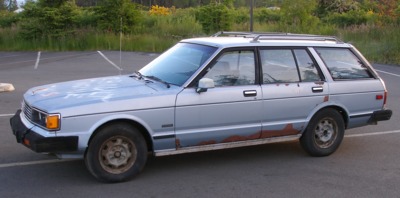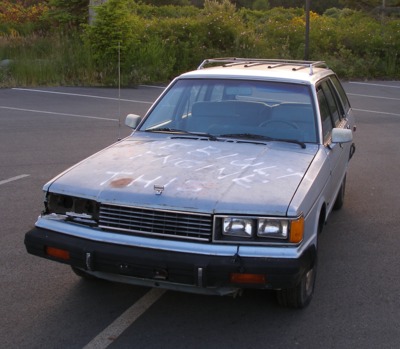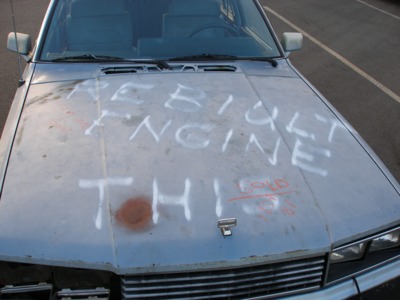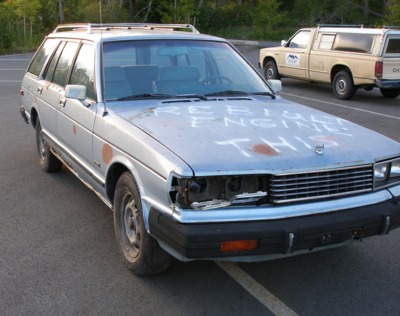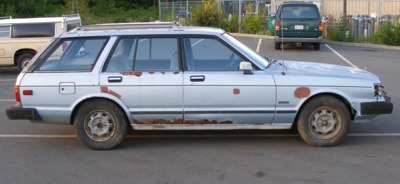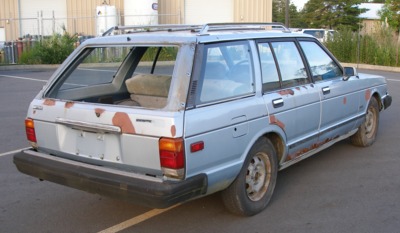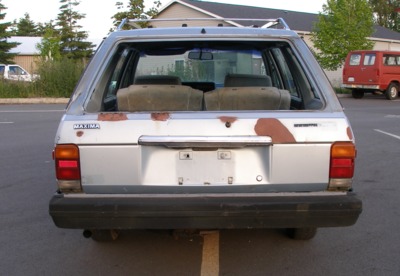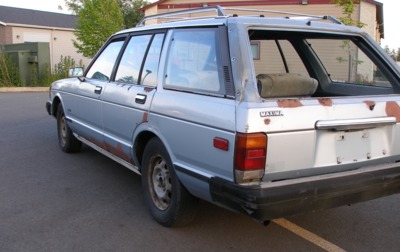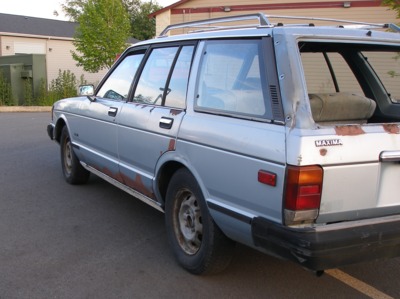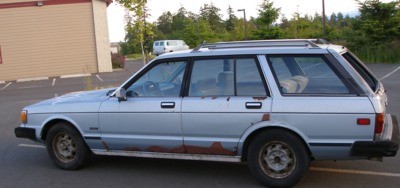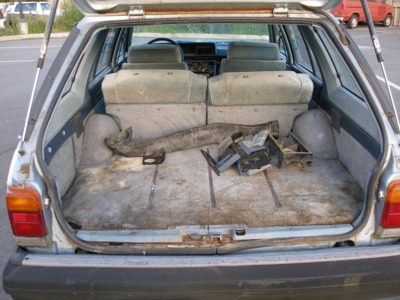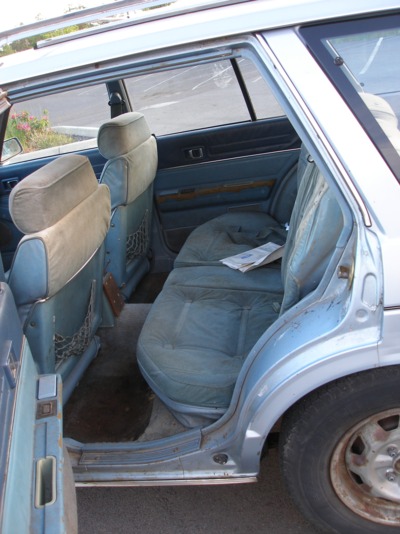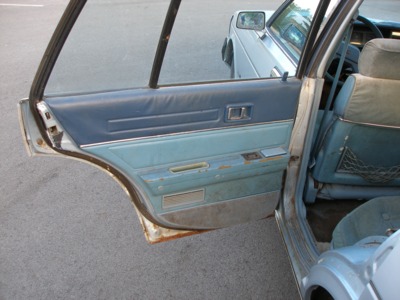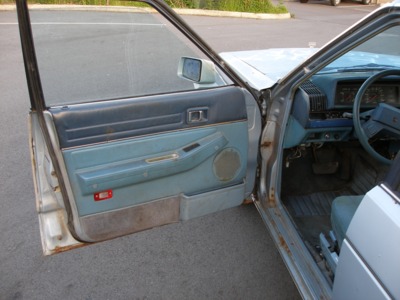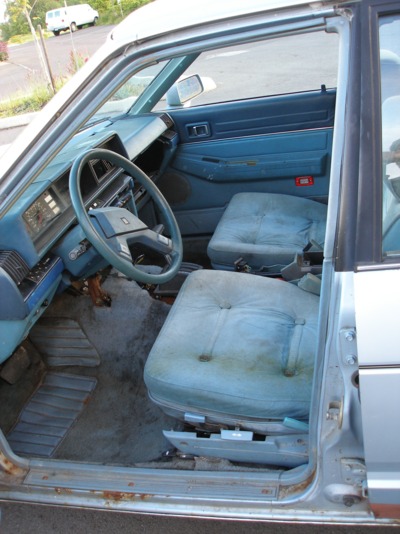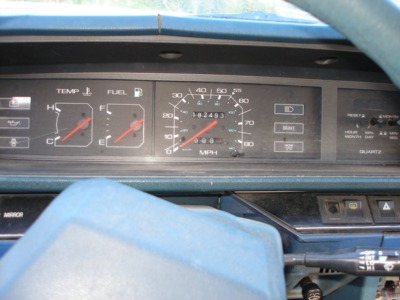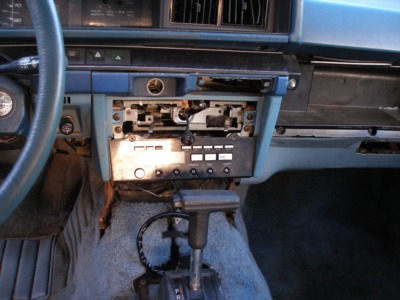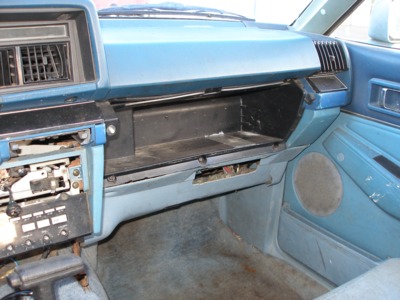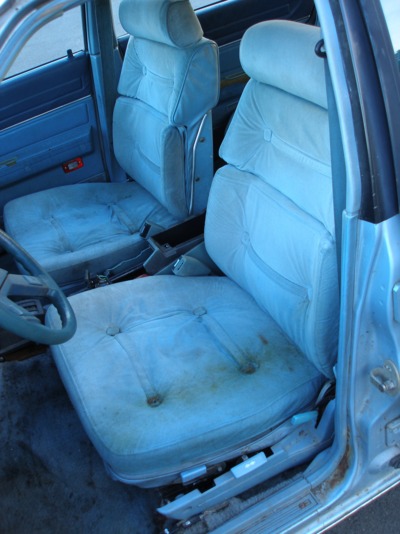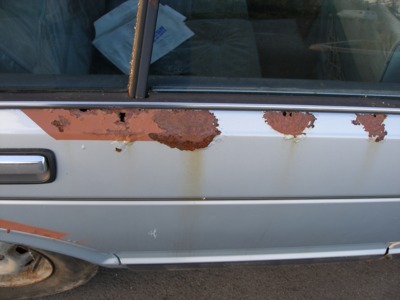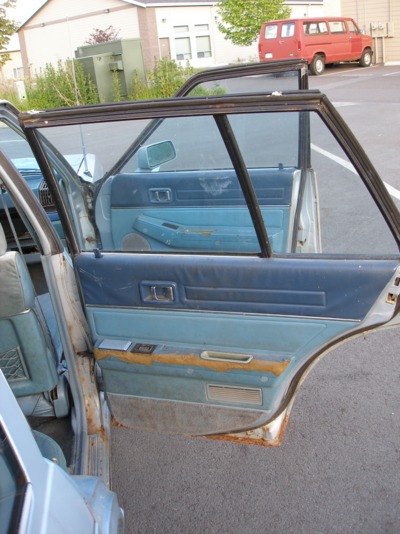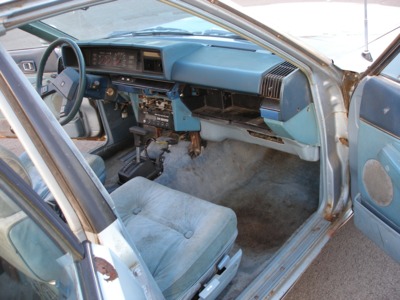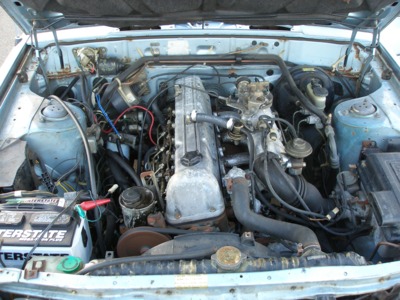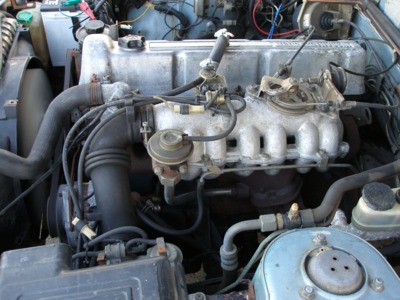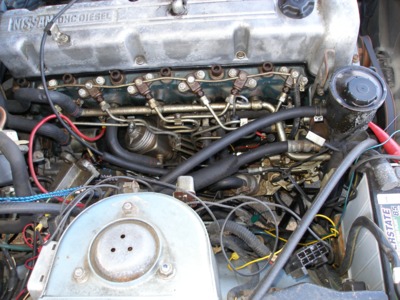 I got the engine running, can't drive it due to missing fusible links but the engine sounds good. It's complete, though the crankcase ventilation hose from the valve cover to the oil separator is missing. The starter was the wrong starter and the pinion was too small to engage well, so I swapped in one of my spare starters. Cranks up fine (manual glow plug control), didn't see a lot of smoke, but I haven't run it more than ten minutes either.
$550 if you pull it, $600 if I pull it. You can pull at my shop if you do all the work. I can deliver within 400 mi. for a buck a mile. I am at ZIP 98368.
There's a Glow Plug Controller, but it's been bypassed, so there's no knowing if it's "good", but it goes with the engine if you want it, along with as much of the wiring harness as you want, and the glow plug relays.
Or I can deliver (on my tow dolly) the whole Wagon, $700 plus mileage. Minus the windshield, unless we can negotiate it -- see below.
I also now have a spare EGR Controller, so if someone needs another tachometer driver setup, I have a spare I can mod and ship. $55 without a core, or $30 exchange.
The interiour is pretty bad, but it's blue. Bad glovebox. Bad console. No jack, no hubcaps. It
does
have the roof rack option though.
The windshield is spoken for, Mark Hartz needs one.
Fenders are OK, but paint isn't great. Pass. side headlight bucket missing. Front bumper not good. Corner lamp assys. missing.
Ask about anything else. Trans (AT) may work, fluid is typical light brown.
Again, this is not a car I would normally invest in to make a driver, but I suppose anything's possible.