Marked pulled out everything in the right kick panel area, and could not find anything that matched your description:
retired wrote:On my 83 sedan it is located behind the side panel just in front of the passenger door. Both the door lock and window breakers were there on mine. At the moment the windows won out, I used the door lock breaker to get the windows back up. It appeared to be the same. Black cylinder shape with the following markings:

24330D0100
TD107-1 12V
JIDECO JAPAN
I went over there and looked at what was in the '81 Wagon. I took pics of the only circuit breaker there (one, and one only):
(click on any image for larger)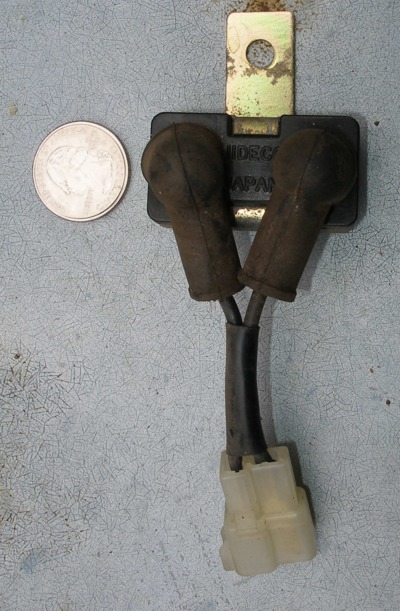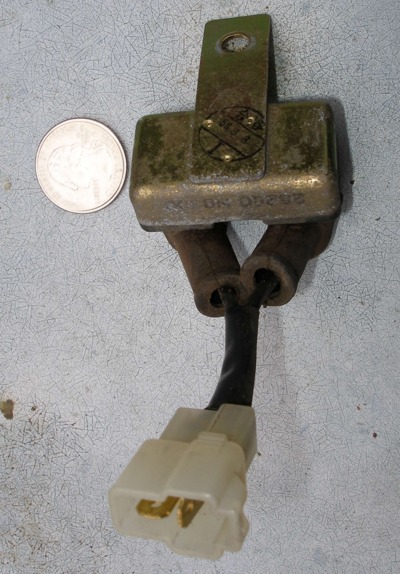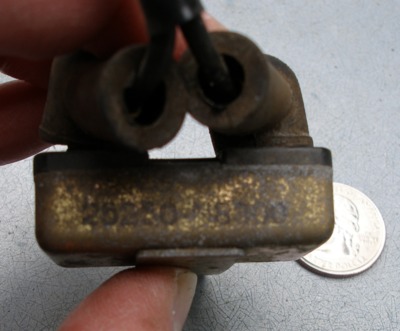 Then I went home and got out the 1981 Diesel Supplement & 1982 FSM, and it's true:
1981 uses a fusible link for the PDL and a rectangular CB for the PW;
1982 has identical (AFAICT) round CBs for both PDL & PW.
I think the PW CB also protects the power sunroof.
It looks as if the actual harness connector is the same in both years, so this 1981 rectangular CB will likely work (electrically) in your '83, though you might not have a drilled mounting hole for its bracket. Could you make do?
Otherwise, I'll look in the JYs for a Gen1 Maxima and get you a correct-style CB, but it might be a while. Some member here needs a rear deck lid too for a Sedan, still looking for one of those.