I've got a spare harness plug to the EGR controller, from
Mark's 1981 Wagon
in his yard. Even if you didn't have the mating plug, I could provide it with four pigtail wires soldered to the pins. You're going to have to run two wires from the Rev Sensor at the IP adapter no matter what box you use to drive the tacho.
Really, there is no more work involved in wiring in the stock EGR Controller (just ignore about ten wires on the plug) than any other tacho driver. The only advantage that the purpose-built board has is that it's probably smaller.
OEM EGR wiring: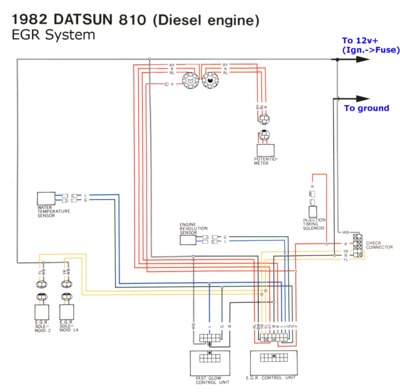 Add one wire to the tacho to that last diagram, and that's it.
Pared-down EGR wiring for tach-only use: